Pakistan's Asian hockey champion team returns home
691 //
30 Dec 2012, 14:16 IST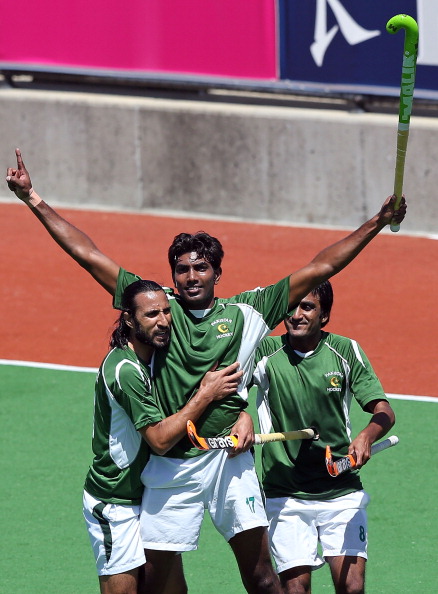 Islamabad, Dec 30 (IANS): Pakistan's national hockey team returned home after winning the men's Asian Champions Trophy 2012 in Doha, Qatar.
Pakistan won the field hockey title by beating the defending champion and the archrivals India 5-4 at the Al Rayyan Hockey Stadium Dec 27, reports Xinhua.
The Asian champion squad led by captain Muhammad Imran landed at the Allama Iqbal International Airport in Lahore Saturday evening.
Talking to the media, Imran said that the hard work and the persistent performance by the players won the title.
"Our morale was already high after winning the bronze in Australia earlier this month. We played as a unit and finally the trophy is in our hands," said the skipper.
Hundreds of excited fans welcomed the national heroes with traditional dance, drum beatings, presenting garlands and pelting flower petals at them. Many fans distributed sweets among people who were present at the airport.
A total of six teams including Pakistan, India, China, Oman, Japan and Malaysia participated in the eight-day event and every team played once against each other.
Pakistan entered the tournament as the top ranked team after clinching the bronze medal in the Champions Trophy in Australia.
India, who won the title last year by beating Pakistan 4-2 through penalty shoot-out in China, finished runners-up.
Pakistan lost its league match against India 1-2 but beat Oman 8-3, China 5-2, and played 3-3 draw against Malaysia before thrashing Japan 5-2 in their last pool match.