As teenagers, teen movies are the primary form of entertainment where we relate to and find our jam. Whether rom-coms or teen-drama movies, they never fail to enthrall us and match our emotions. They greatly influence our lives and help us define our personalities. While some only entertain us, other movies also teach valuable life lessons and help us see through our tough situations.
Here are five such life-learning teen movies that are a must-watch for all teenagers.
---
Dead Poets Society, When We First Met, and 3 other unmissable movies for teenagers
1. The Perks of Being a Wallflower (2012)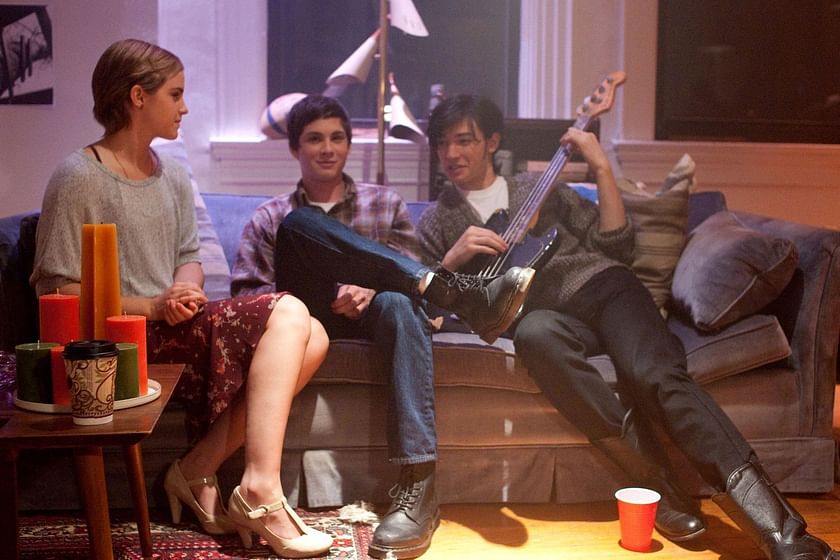 IMDb rating: 7.9
Notable Cast:
Logan Lerman as Charlie
Emma Watson as Sam
Paul Rudd as Mr. Anderson
The Perks of Being a Wallflower (2012) is one of the best coming-of-age films with all the elements a teenager faces in their life. The film has the best portrayal of teenage life experiences and struggles with incredible realism. It successfully depicts many adolescent issues about existence, identity, and mental health and how they struggle to face them. The movie also showcases the impact and power of friendship and the ability to find oneself and get life's meaning.
It also sheds light on self-betterment and getting to know the right path. The film is heartwarming and has shades of emotions intertwined with a plethora of life lessons. Every person should watch this movie at least once in their lifetime.
The IMDb summary of the film reads:
"An introvert freshman is taken under the wings of two seniors who welcome him to the real world."
---
2. Dead Poets Society (1989)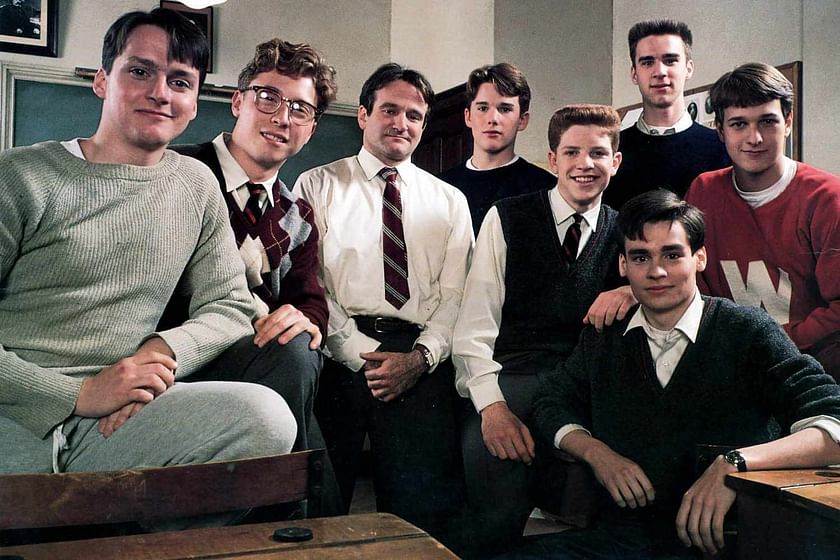 IMDb rating: 8.1
Notable Cast:
Robin Williams as John Keating
Ethan Hawke as Todd Anderson
Robert Sean Leonard as Neil Perry
Dead Poets Society is a cultural classic filled with powerful and thought-provoking performances for teenagers. Robin Williams as the English teacher John Keating delivers, inspires, and motivates his young students and teaches them about self-discovery, harmony, and pursuing one's passions.
The film has incredible life lessons that will resonate with adolescents and encourage them to move forward. This film is a must-watch for teenagers all around.
The IMDb summary of the film reads:
"Maverick teacher John Keating uses poetry to embolden his boarding school students to new heights of self-expression."
---
3. Lady Bird (2017)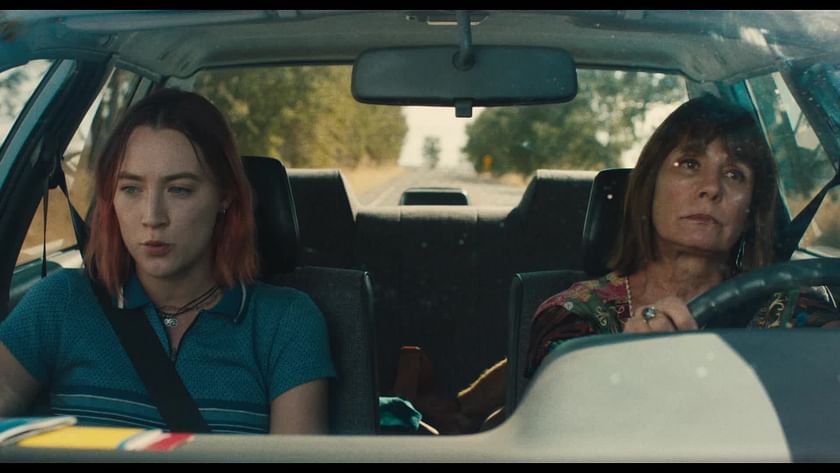 IMDb rating: 7.4
Notable Cast:
Saoirse Ronan as Lady Bird McPherson
Timothée Chalamet as Kyle Scheible
Lucas Hedges as Danny O'Neill
Greta Gerwig's Lady Bird is a coming-of-age story that realistically portrays an adolescent's struggles and problems growing up. The movie highlights teenagers' lack of freedom and how they suffer from an identity crisis. The director managed to successfully portray the complexities and challenging experiences an adolescent faces growing up without overdramatizing anything.
The movie also brings light to the difficulties in familial relationships. Lady Bird is a heart-warming as well as an emotionally resonant film where Saoirse Ronan did a fantastic job playing the protagonist.
The IMDb summary of the film reads:
"Christine 'Lady Bird' McPherson (Saoirse Ronan) is a high-school senior from the 'wrong side of the tracks'. She longs for adventure, sophistication, and opportunity, but finds little of that in her Sacramento Catholic high school."
---
4. Juno (2007)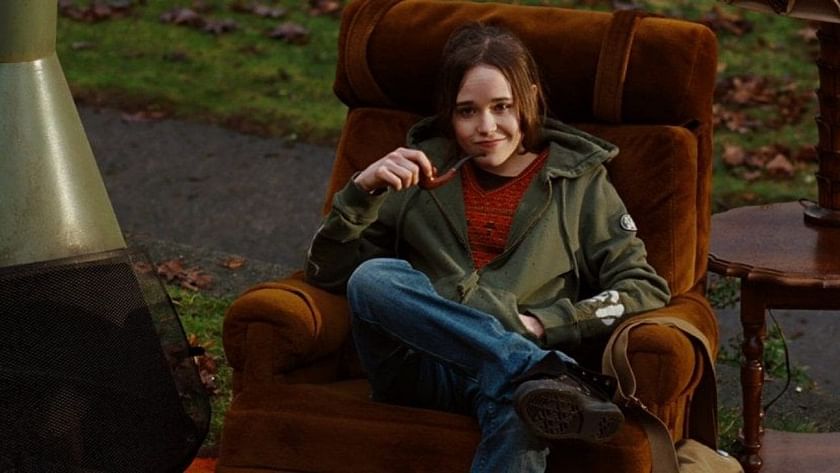 IMDb rating: 7.5
Notable Cast:
Elliot Page as Juno MacGuff
Michael Cera as Paulie Bleeker
J.K. Simmons as Mac MacGuff
Juno successfully covers a serious theme in our society - teenage pregnancy - with wit and humor. This coming-of-age film portrays a pregnant teenager's life and struggles throughout this sensitive phase. The movie depicts the challenges a pregnant teenager faces with family and society and all the responsibilities that come with it through incredible comedy and humor.
Elliot Page as Juno was great with his performance in this heartwarming film.
The IMDb summary of the film reads:
"Faced with an unplanned pregnancy, an offbeat young woman makes a selfless decision regarding the unborn child."
---
5. Easy A (2010)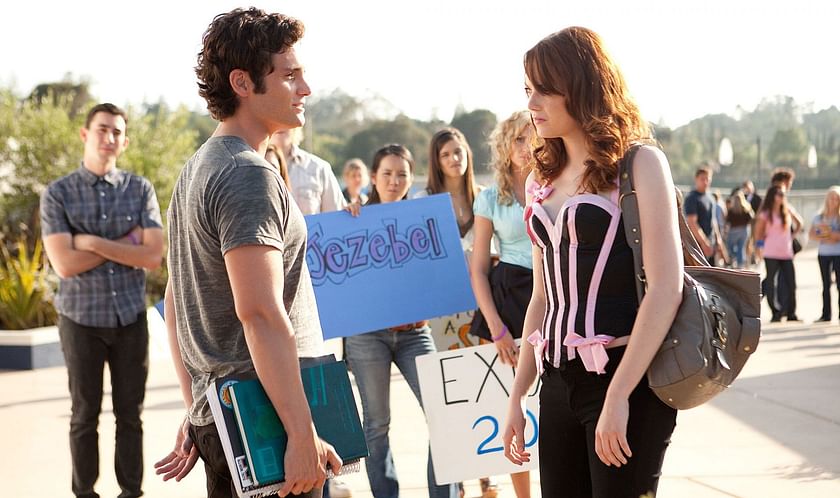 IMDb rating: 7.0
Notable Cast:
Emma Stone as Olive
Penn Badgley as Woodchuck Todd
Lisa Kudrow as Mrs. Griffith
Easy A is a great romantic-comedy film that portrays an adolescent's struggles and mistakes growing up. Teenagers are bound to get themselves in trouble when under constant peer pressure, and the film depicts this situation perfectly in a very comedic way.
This thoughtful comedy also sheds light on how rumors and gossip affect teenagers' lives. The protagonist of the film, played by Emma Stone, in the face of rumors, uses her wit to tackle this situation and find her way out. The film also depicts issues involving sexuality and gender roles in adolescent life. Easy A is an excellent life-learning movie for teenagers stuffed with great humor.
The IMDb summary of the film reads:
"A clean-cut high school student relies on the school's rumor mill to advance her social and financial standing."
---
While they didn't make it to this list, Love, Simon (2018), The Edge of Seventeen (2026), and Eighth Grade (2018) are also among some of the best movies that a teenager must watch.