Martin Scorsese's latest film, Killers of the Flower Moon, is set to release in theaters on October 20, 2023. A historical epic Western-style crime film, Scorsese directed and produced Killers of the Flower Moon with a screenplay that he co-wrote with Eric Roth, based on David Grann's 2017 book of the same name.
The cast for the film features Leonardo DiCaprio, Robert De Niro, and Lily Gladstone as central characters, alongside Jesse Plemons, Tantoo Cardinal, John Lithgow, Brendan Fraser, William Belleau, and others in pivotal roles. This would mark the 11th time that Robert De Niro would appear in one of Scorsese's films.
Killers of the Flower Moon has already premiered at the 2023 Cannes Film Festival in May. It received widely positive reviews from critics for its theme, engrossing storytelling, cinematography, original musical score, and Scorsese's direction.
The film is still a month away from arriving in theaters and even longer from arriving for streaming on Apple TV+. Meanwhile, we have curated a list of some of the best movies by Martin Scorsese that star Robert De Niro. These are some of the must-see titles if you want to catch up on their collaborative works.
---
Casino, Raging Bull, and 3 other iconic collaborations between Martin Scorsese and Robert De Niro
1) Taxi Driver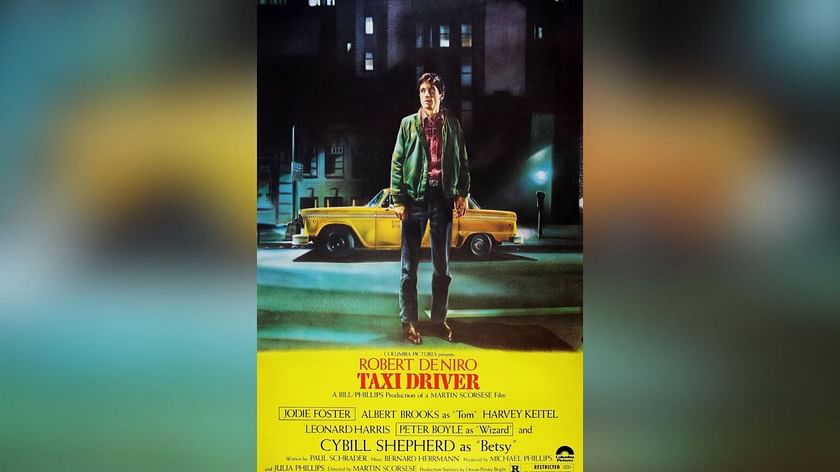 Taxi Driver is a neo-noir psychological thriller directed by Martin Scorsese with a screenplay that was written by Paul Schrader. Released in 1976, the film was a milestone in Scorsese's career and established him as a master filmmaker. The cast featured Robert De Niro in the titular role, alongside Jodie Foster, Cybill Shepherd, Harvey Keitel, Albert Brooks, and others in pivotal roles.
De Niro plays the character of Travis Bickle, the anti-hero protagonist New York cabbie who takes a job as a graveyard shift cab driver. Battling his inner demons and the subsequent alienation from society send him down a violent spiral, which becomes the crux of the movie.
The film was a favorite among critics and the audience, receiving multiple prestigious accolades for Martin Scorsese's direction as well as De Niro's performance.
Scorsese took creative inspiration from older films like The Wrong Man and A Bigger Splash, while Schrader was inspired by Dostoevsky's Notes from Underground. Taxi Driver quickly attained cult status and is often considered among the best films ever made.
The official synopsis for the film reads as follows:
"A mentally unstable veteran works as a nighttime taxi driver in New York City, where the perceived decadence and sleaze fuels his urge for violent action."
---
2) Goodfellas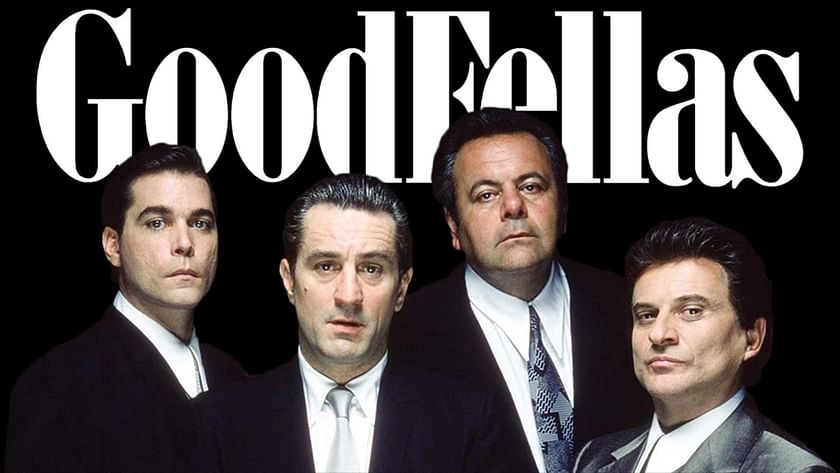 Martin Scorsese directed Goodfellas from a script he co-wrote with Nicholas Pileggi, which was based on the latter's 1985 non-fiction book, Wiseguy. The film premiered at the 1990 Venice International Film Festival, where Scorsese won the Silver Lion for Best Director.
The film starred Robert De Niro, Ray Liotta, and Joe Pesci in the central roles, alongside Paul Sorvino, Lorraine Bracco, Mike Starr, Frank Sivero, and others in pivotal roles. Robert De Niro portrays the character of James Conway, the on-screen adaptation of James Burke, an infamous American gangster. Portrayed as a seasoned mobster, his character plays an indispensable role in Paulie Cicero's crew as well as the development of the plot.
Goodfellas is another film from Martin Scorsese's filmography that is considered among the greatest films of its genre. It won multiple awards and nominations, along with being hailed as the best film of 1990.
The official synopsis for the film, as provided by Warner Bros., reads as follows:
"Gangsters never refer to themselves as gangsters. They are made-men, wiseguys or Goodfellas. Academy Award-winning director Martin Scorsese exposes the fascinating, mysterious and violent underworld of New York's Mafia families through the life of insider Henry Hill as he rises from smalltime thug to mobster under the guidance of Jimmy Conway..."
---
3) Raging Bull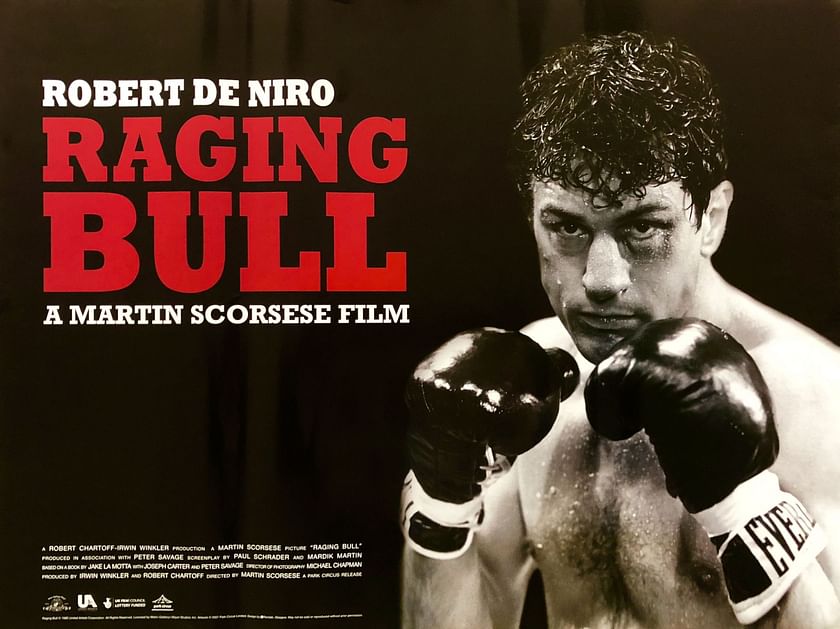 Raging Bull is a biographical sports drama directed by Martin Scorsese. It serves as an adaptation of boxing champion Jake LaMotta's 1970 memoir, Raging Bull: My Story, which he co-wrote with Joseph Carter and Peter Savage. The film stars Robert De Niro in the central role, alongside Cathy Moriarty, Joe Pesci, Nicholas Colasanto, Frank Vincent, and others in pivotal supporting roles.
De Niro delivers one of the greatest boxing roles in cinema history, bringing Jake LaMotta's life to the large screen. The actor's commitment to portraying the rise and fall of the legendary boxer was so intense that the physical alterations he suffered and his overall dedication to the project led to his winning the Academy Award for Best Actor.
Although the picture had a mixed reaction at its initial release in 1980, it later went on to become a favorite among critics. The movie ranks among the best boxing films ever made, thanks to De Niro's performance and Scorsese's meticulous direction.
The short synopsis for the film, as provided by MGM, reads as follows:
"The life of boxer Jake LaMotta, whose violence and temper that led him to the top in the ring destroyed his life outside of it."
---
4) Casino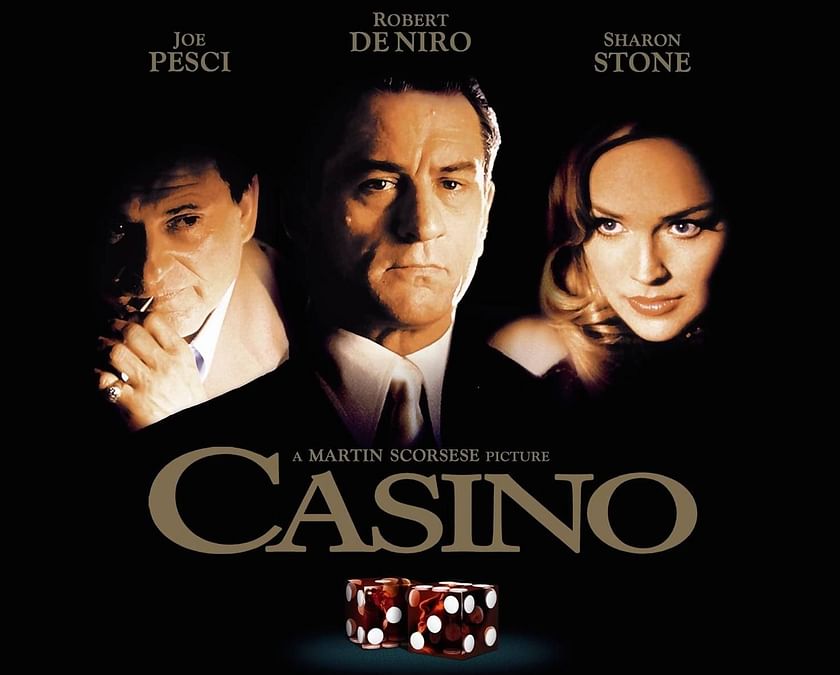 Distributed by Universal Pictures, Casino is an epic crime film directed by Martin Scorsese, who co-wrote the screenplay with Nicholas Pileggi. The film was based on Pileggi's 1995 book Casino: Love and Honor in Las Vegas.
The cast for the film featured Robert De Niro, Sharon Stone, and Joe Pesci in pivotal roles, alongside James Woods, Don Rickles, Alan King, and others in supporting roles. Released in 1995, the film was a critical and commercial success and even earned Stone multiple accolades.
Robert De Niro plays the central role of Sam "Ace" Rothstein, a sports handicapper who handles the Tangiers Casino for the Chicago mafia. His character is inspired by the real-life Chicago Outfit associate, Frank Rosenthal, who used to manage a number of casinos for the mafia in Las Vegas.
The official synopsis for the film reads as follows:
"In Las Vegas, two best friends - a casino executive and a mafia enforcer - compete for a gambling empire and a fast-living, fast-loving socialite."
---
5) The Irishman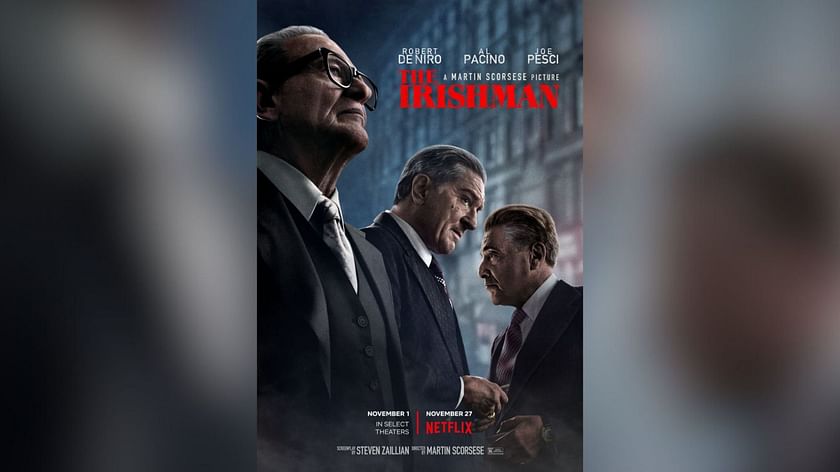 The Irishman is a Martin Scorsese epic biographical gangster crime film with a screenplay written by Steven Zaillian, based on Charles Brandt's 2004 non-fiction book, I Heard You Paint Houses. After years of being stuck in development limbo, the film finally premiered at the 2019 New York Film Festival before being released on Netflix.
The film starred Robert De Niro, Al Pacino, and Joe Pesci in pivotal roles, alongside Harvey Keitel, Ray Romano, Bobby Cannavale, and others in supporting roles. Robert De Niro plays the character of Frank Sheeran, a former truck driver who gets involved with the Bufalino crime family. The film revolves around his life of crime and violence until he gets incarcerated.
Following its release, the film received widespread critical acclaim, with Scorsese's direction, costume design, cinematography, and performances by the lead cast especially earning praise. It also found its place among the best films of the year.
The official synopsis for the film reads as follows:
"Hit man Frank Sheeran looks back at the secrets he kept as a loyal member of the Bufalino crime family in this acclaimed film from Martin Scorsese."
---
These are some of the most remarkable films directed by Martin Scorsese that Robert De Niro starred in. With the release of the 11th film stemming from their collaboration, Killers of the Flower Moon, just a month away, it is a great time to revisit their earlier classics.