In a recent collaboration with McDonald's, the popular lifestyle brand Loungefly is introducing a limited-time collection of McDonald's themed merch. Inspired by the chain's iconic old characters like Grimace and the Hamburglar, the new merch is hitting stores this February.
Similar to last year's nostalgic Halloween buckets and Cactus Plant Flea market figures, the new merch seems to be McDonald's way of delivering a sweet treat of nostalgia for its adult customers.
The merch collection includes a few McDonald's menu-themed backpacks, crossbody bags, a McDonald's fries-themed card holder, a Ronald McDonald's zip-around wallet, and more. McDonald's fans will be able to get their hands on the new merch in the coming weeks of February as they go up for sale in Loungefly stores and the website.
Customers who want to receive early notifications for sales can sign up for the alerts on the merch website. The new McDonald's merch can be bought from your nearest store or through the website - https://www.loungefly.com/collections/coming-soon.
The McDonald's merch is indicated as 'coming soon' on the website, and neither the merch brand nor McDonald's have hinted at a confirmed date for the availability of the merch.
Customers who don't want to miss out on the limited-time exclusive merch better follow the social media pages for the merch website (@loungefly) and McDonald's (@mcdonalds) to be informed about the launch at the earliest.
---
All you need to know about the Loungefly x McDonalds merch collab
Whether sold through the fast food chain itself or through prominent merch stores, McDonald's themed merchandise has always been one of the most sought-after collectibles. Fans across the country are always looking to add limited-time exclusive merches to their collections.
With the recent Loungefly and McDonald's collab, fans are guaranteed a lot of nostalgic merchandise that is perfect for adult collectors and McDonald's fans.
With the merch line-up including several interesting items, there's something for almost everyone, but remember that getting your hands on them might not be easy. McDonald's merch is always sold out in no time, so customers and fans may have to grab it at the earliest possible time after the launch, which is scheduled for the coming weeks of February.
Take a look at the first glance of the merch that is up for grabs in stores and on the Loungefly website:
Hamburglar Mini Backpack
Available for $90, the Hamburglar Mini Backpack features McDonald's iconic character, the Hamburglar, which can be a fun little backpack for small children and kids. It will be exclusive to web stores, so customers may have to be quick to get their hands on the Hamburglar Mini Backpack.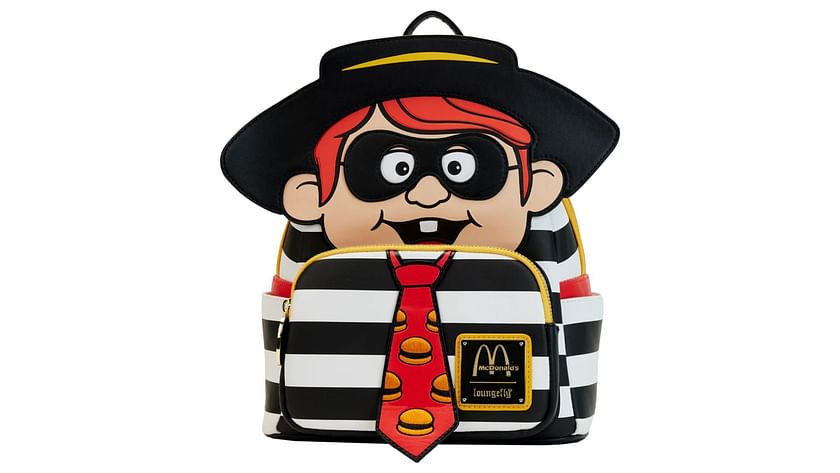 ---
Happy Meal Backpack
Available at a price of $80, the Happy Meal Backpack is themed like everyone's favorite happy meal and will be a fun addition to your collection. It will be available in your nearest store and on the merch website.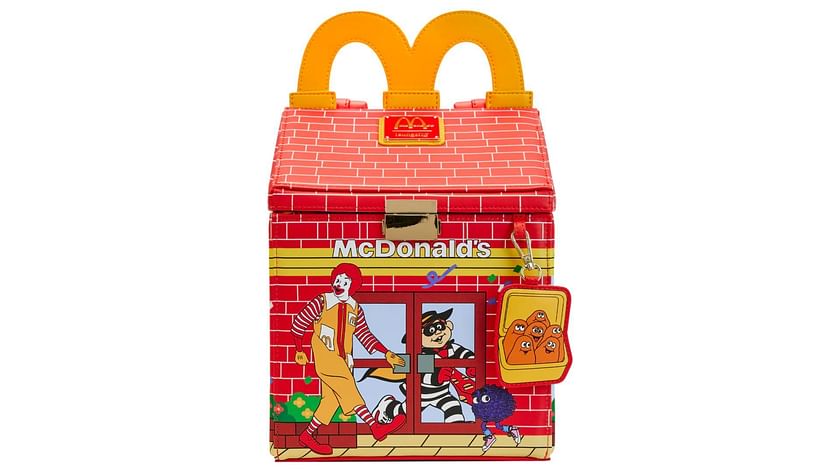 ---
Ronald McDonald Mini Backpack
Priced at $80, the Ronald McDonald Mini Backpack is themed as per Ronald McDonald's signature yellow clown costume. It features Ronald, Grimace, the Hamburglar, and Birdie the Early Bird on the back.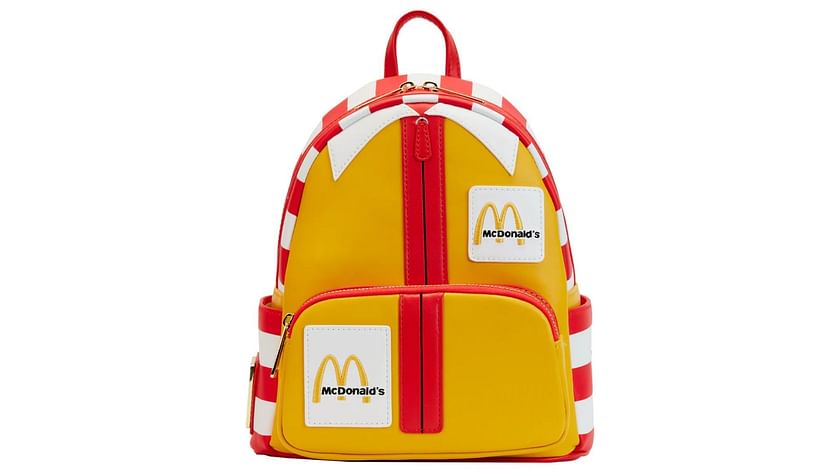 ---
Grimace Crossbuddies Bag
Priced at $60, the Grimace Crossbuddies bag comes with a detachable coin pouch with the Fry Guy and McNuggets Buddies characters on each side.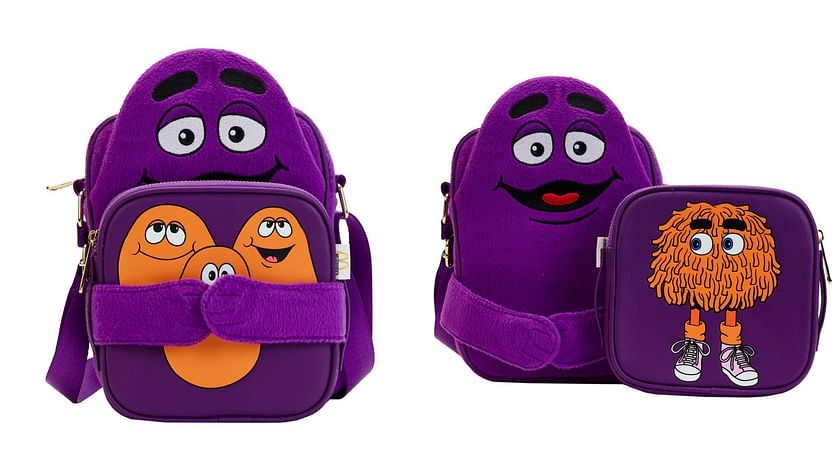 ---
French Fry Crossbody Bag
Grab yourself a 3D-looking French Fry Crossbody Bag to carry around all your small belongings for the day. Featuring a zip-around opening for easy access to your belongings, the French Fry Crossbody Bag can be purchased for $60.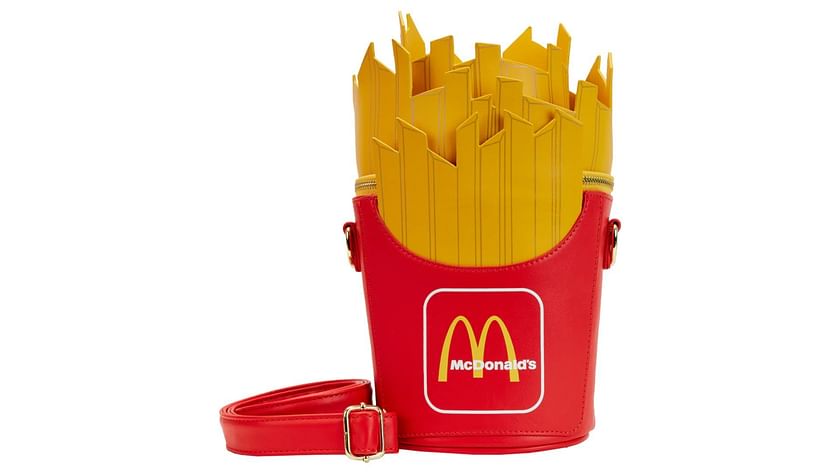 ---
Ronald McDonald and Friends Zip Around Wallet
Carry around your cards and ID with swag in the Ronald McDonald-themed Zip Around Wallet, which is available for $40. The wallet comes with five slots for holding cards and one clear slot for displaying your ID.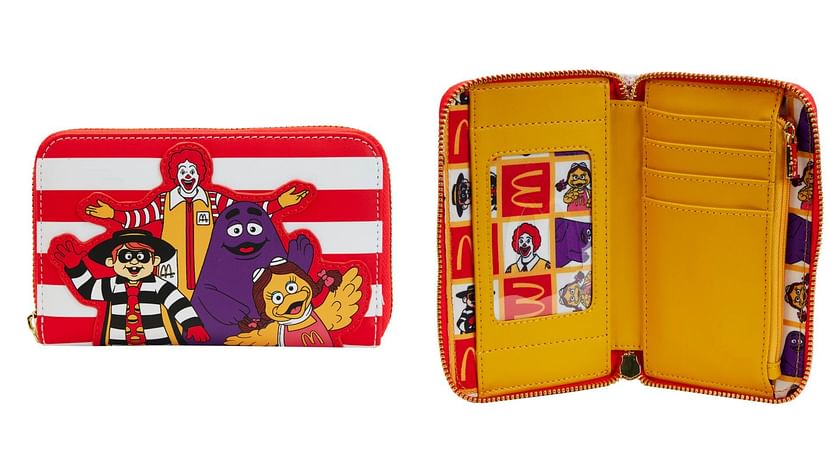 ---
French Fry Card Holder
Pay in style with the McDonald's French Fry Card Holder. Featuring a zipper pocket for coin storage and four slots for cards, the French Fry Card Holder can be bought for $25.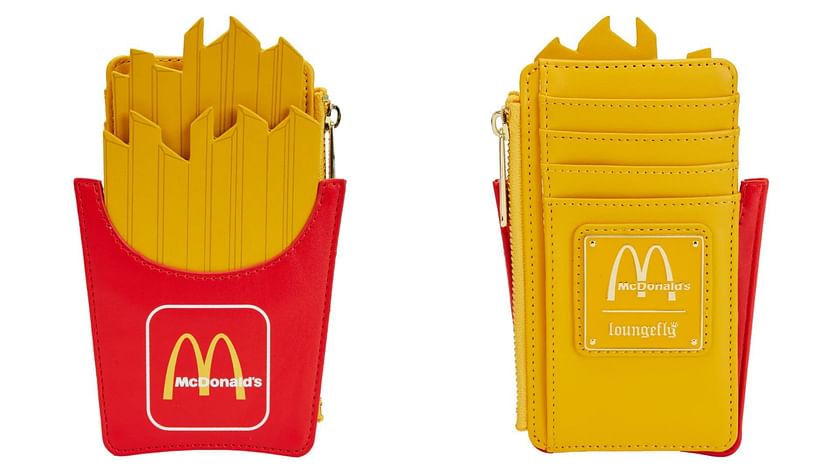 The exclusive merch will be available for a limited time at your nearest Loungefly store and website.