Bethenny Frankel recently shared a video on Instagram where she addressed her health issues, including her struggles with postural orthostatic tachycardia syndrome, also called POTS. The caption of the video stated:
"There were some comments about my face looking different in recent videos, so here is why."
Frankel wrote that she was bloated and swollen and her weight increased by around 4 lbs in only three days because her body was "desperately hanging on to any water it can." She said that POTS is an auto-immune disorder that has taken a worse turn due to Covid-19.
---
Bethenny Frankel said that she knows a lot of people who have been diagnosed with the same problem and that it is a condition that she can manage. She added:
"I suffer from chronic severe dehydration. I have always experienced extremely low blood pressure and dehydration, but it's gotten exponentially worse. I make a tremendous effort to stay hydrated, get IV's. and I haven't had liquor for 6 months. I'm basically on the case."
Bethenny Frankel said that the dry climate has also made the condition worse for her and concluded by saying that when people comment on an individual's physical appearance, they are not aware of what the person has been facing personally, physically, and emotionally.
---
POTS: Symptoms, causes, prevention, and more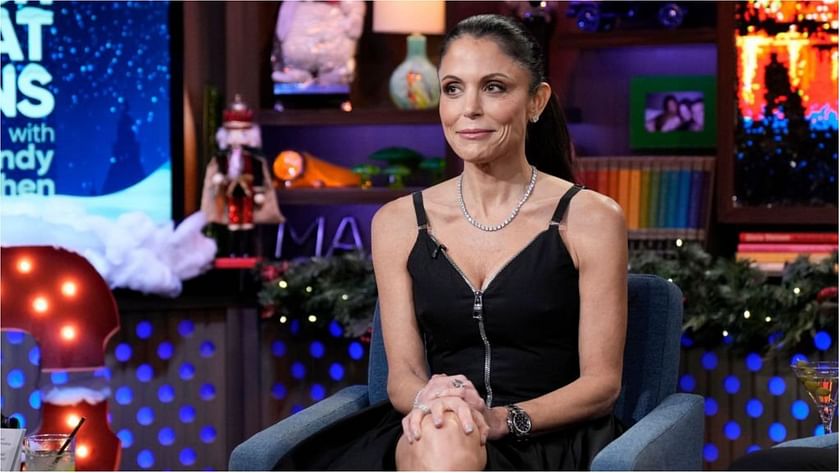 According to the Cleveland Clinic, postural orthostatic tachycardia syndrome refers to a condition where the heart beats faster than normal when a person sits, lies down, or stands up. Cases of POTS vary from one another and the symptoms could go on to increase or decrease over the next few years.
POTS is common in women between the ages of 15 and 50. Men can also develop it at the time of birth. An individual might get diagnosed with POTS if he or she has been suffering from a different kind of illness for a long time. Women who are pregnant have a high chance of contracting it, and physical trauma or surgery could also be the reason behind it.
Anyone diagnosed with POTS has a chance to pool more blood in vessels below the heart as they stand. The body releases more norepinephrine or epinephrine at the time, which leads to the squeezing of blood vessels. Blood vessels don't respond to the hormones and the heart rate increases, leading to dizziness, fainting, and exhaustion.
---
Common symptoms of POTS include dizziness, fainting, problems with concentration, heart palpitations, exhaustion or fatigue, nervousness, excessive sweating, difficulty breathing, chest pain, headache, bloating, and disrupted sleep from chest pain, racing heart rate, and excessive sweating during sleep.
A cure for POTS is still under research, but exercise, physical activity, and following a proper diet can help to reduce the problem to a certain extent. People can also try medications like fludrocortisone, pyridostigmine, midodrine, and beta-blockers.
---
Bethenny Frankel is enjoying her life despite her health issues
Bethenny Frankel's POTS diagnosis has created a lot of issues for her but she is still having a lot of fun. She recently posted a selfie where she was seen smiling and wrote that living in the mountains has brought a lot of health problems for her but that she is happy to be able to live in a beautiful place and enjoy her hobbies. She said:
"The health struggle is real, but the joy of the ride almost makes it worth it. Prioritizing health and activity is so important as we strive to be out healthiest for our children and families."
---
She ended the post by thanking everyone for their love and best wishes and added a note saying that she knows how to do her makeup and can pull herself together when "feeling so cr**py."
Bethenny Frankel is well-known for her appearances on The Real Housewives of New York City and has featured in various other shows like Chelsea Lately, Skating with the Stars, Million Dollar Listing New York, Bar Rescue, Beat Bobby Flay, and more.
Edited by Shubham Banerjee