Alana "Honey Boo Boo" Thompson's boyfriend Dralin Carswell was recently arrested on February 28 in Monroe County, Georgia, reportedly on charges of driving under the influence, escaping from the cops, failing to maintain lines, and following too closely.
Although Alana was also present with Dralin inside the car, she was not arrested and was reportedly picked up by her sister Lauryn "Pumpkin" Shannon. Another passenger, Julian Malik Divan Williams, was also arrested.
The Reporter stated that while running the tag of their vehicle on Highway 24, records revealed that there was a warrant filed under the name of Dralin, and although cops tried to stop the vehicle, it fled. It was finally stopped at Hickman Road with the assistance of PIT.
---
Dralin Carswell has been arrested before in 2019 on charges of statutory r*pe
Born in 2002, Dralin Carswell is from Georgia, with his Facebook profile stating that he is currently a resident of McIntyre. He went to Wilkinson County High School and then enrolled at Lincoln Technical School.
The 22-year-old has had a few confrontations with law and order in the past. He was arrested in May 2019 on charges of statutory r*pe when he was aged 18. The Sun additionally reported at the time that he climbed through a window to have consensual physical relations with a 15-year-old.
The incident's police report stated that one of the officers spoke to the latter and while she was questioned if the s*x was consensual, she replied with an affirmative. The minor was revealed to be Dralin's girlfriend at the time.
Regarding the incident, Dralin had told the cops that he was at his friend's residence at the time, however, his friends revealed that they dropped him at the minor's house and picked him up after an hour. They further added that he was scared and told them to leave the spot as soon as possible because he was caught by the minor's mother.
Dralin is active on Instagram with more than 3000 followers but the feed features only two pictures, with the latest being shared back in November 2022. He is also active on Facebook, where he frequently shares various videos and photos posted on different pages.
---
Alana "Honey Boo Boo" Thompson and Dralin Carswell's relationship timeline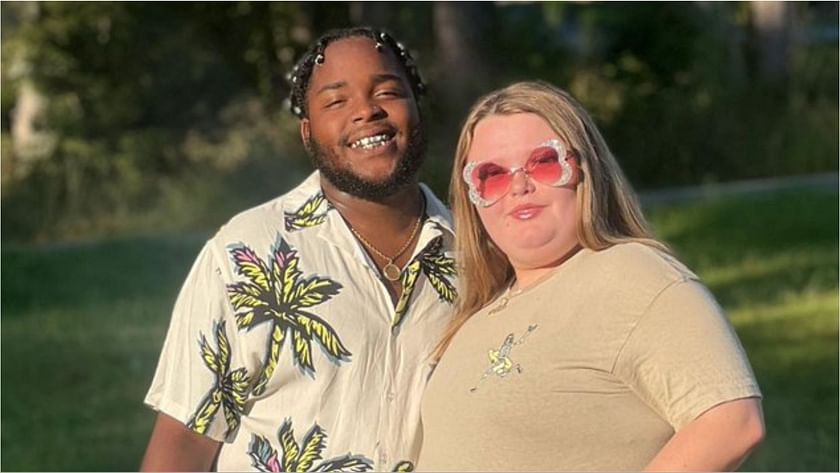 Alana "Honey Boo Boo" Thompson and Dralin Carswell have been romantically linked since 2021. The former teased about the relationship during a live session on Instagram where someone asked her if she was in a relationship, to which she replied with a yes.
The duo made their relationship official through social media a few months later. However, it has also been the subject of criticism on social media due to the age difference.
Alana defended Dralin in an interview last year, saying that her mother and sister are happy for her, adding she does not care what anyone says about them.
Alana's mother Mama June Shannon also responded to the criticism while speaking to TooFab and stated that the criticism is because Alana is in an interracial relationship. She added:
"But at the end of the day, Alana's not that 6-, 7-year-old child y'all fell in love with 11 years ago. Alana has grown up, she's graduating high school next year, guys!"
Alana "Honey Boo Boo" Thompson and Dralin Carswell have attended several events together. There were reports in 2022 that the couple got engaged after Alana was spotted wearing a diamond ring. However, her representative later confirmed that it was a normal ring.
Edited by Abhipsa Choudhury