Currently, K-pop idols are one of the biggest phenomena in the whole world. From every corner of the world, someone stans K-pop idols from groups like BTS, BLACKPINK, and TOMORROW X TOGETHER (TXT), among many others. The important part is people follow them like nothing else. Whatever these idols are wearing, eating, where they are going, or what they're singing, fans want to follow their path and feel like them.
And of course, fashion is at the top of that list. One of the most popular styles followed by K-pop idols is streetwear fashion, and sneakers are a must in street style. For the past couple of years, many idols have been spotted sporting sneakers from high-end brands. And that has increased the demand for sneakers even more among the sneakerheads.
Let's look at some sneaker models K-pop idols have been wearing.
---
From BTS Jungkook to BLACKPINK Jennie, many K-pop idols have been sporting sneakers
1) BTS Jungkook - Supreme x Nike Air Force 1 Low "Flax/Wheat"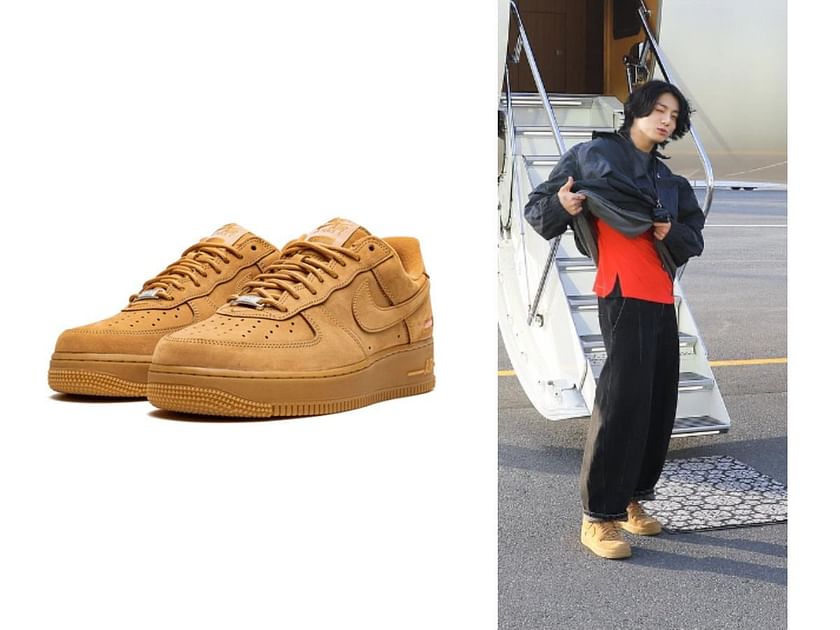 BTS Jungkook is one of the most beloved K-pop idols from BTS. His fanbase is wide, and he is well known for his singing, dancing, and being the youngest member of the boy group BTS. The artist poses at an airport sporting Supreme x Nike Air Force 1 Low "Flax/Wheat" sneakers in the picture.
This sneaker pair is one of the highly coveted sneaker pairs from Nike. It has been praised for its classic yet stylish design, with some calling it the most New York sneaker ever. Fans can purchase this sneaker model from retailers like eBay, Stockxx, and others for $303 to $671.
---
2) BTS RM - Nike x Tiffany & Co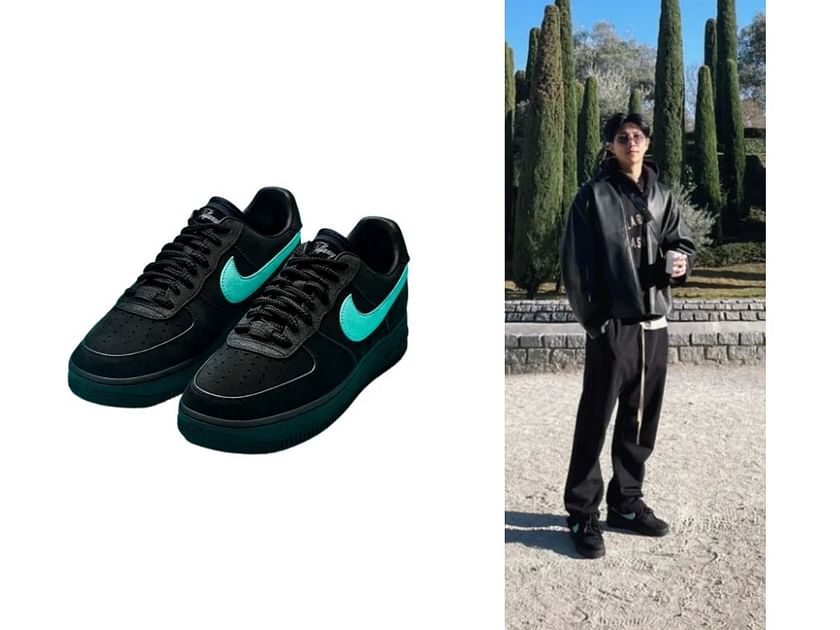 The leader of BTS, Namjoon aka RM, is another K-pop idol with a huge fanbase because of his talents and down-to-earth personality. People love him for his love for art and music. RM loves to visit museums, evident from his official Instagram account.
RM can be spotted visiting some places looking for unique art collections while sporting Nike x Tiffany & Co. The shoe is called the Air Force 1 x Tiffany & Co. '1837' and comes with sterling silver accessories, including a co-branded shoe horn, whistle, brush, and lace dubrae. It is available via Stockxx and other retailers for $400 to $953.
---
3) SEVENTEEN Hoshi - Adidas YEEZY Foam Runner "Sand"
Kwon Soon-young aka Hoshi, is the dance or performance leader of the K-pop group SEVENTEEN. He is a singer, dancer, and choreographer. He is known for his energetic dance performances and unique choreography style. In the picture, he can be seen sporting Adidas YEEZY Foam Runner "Sand."
The YEEZY Foam Runner "Sand" has been praised for its unique design and comfort, with sneakerheads calling it a game-changing shoe in the sneaker community. YEZZY has always been a highly coveted shoe, and this pair is available for $154 to $310 via various sneaker retailers.
---
4) BLACKPINK Jennie - Cecilie Bahnsen x ASICS GT-2160 "Black"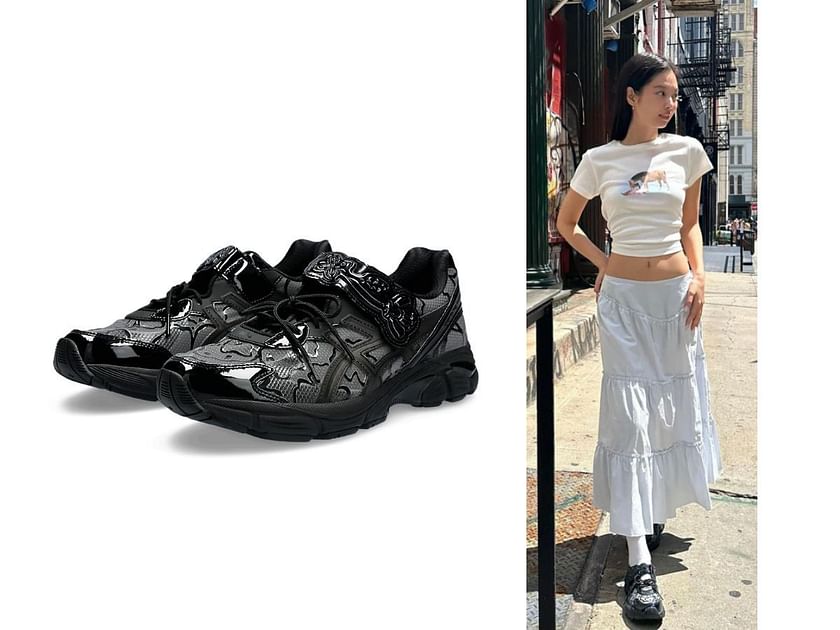 Jennie, one of the most popular female K-pop idols from the girl group BLACKPINK, is known for her rapping and songwriting skills and has also released solo music. Jennie has been praised for her sense of fashion and featured in campaigns for brands such as Calvin Klein.
In the above image, Jennie is wearing Cecilie Bahnsen x ASICS GT-2160 "Black." The K-pop idol looks stunning in these sneaker pairs. The Cecilie Bahnsen x ASICS GT-2160 "Black" is popular for its unique design, and the combination of sportswear and couture elements. These pairs are available on the brand's official website for $200.
---
5) TXT Yeonjun - AMBUSH x Nike Dunk High "Black"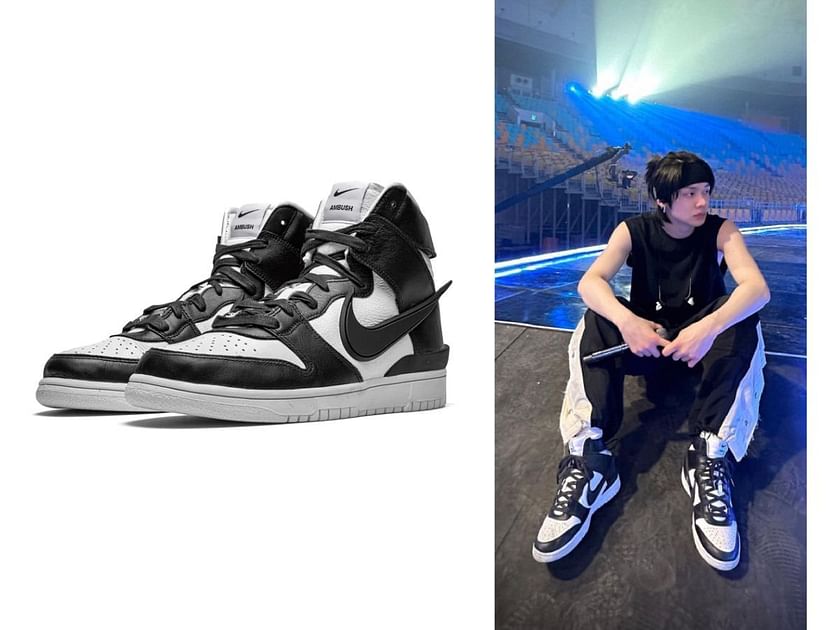 Yeonjun is a member of the K-pop group TOMORROW X TOGETHER (TXT), and is very popular for his outstanding dancing skills. He even ranked first in dance, rap, and vocals when he was a trainee. Yeonjun is also the oldest member in his group. He is a fashionista and has been praised for his unique style.
In the picture above, he is wearing AMBUSH x Nike Dunk High "Black" with a black leather upper, contrasting white Nike Swoosh, and a white midsole. The pair is currently available for $400 to $850.
---
Stay tuned to learn more about sneakers and other fashion details as sported by K-pop idols as they continue to influence, impact, and solidify their place in the fashion industry.
Edited by Ivanna Lalsangzuali