The Vanderpump Rules season 10 reunion trailer is out. The two-minute-ten-second clip featured Andy Cohen hosting it and asking some tough questions to the cast members. With three episodes, the reunion promises to be intense and full of drama. The trailer showed Ariana Madix slamming Raquel Leviss and Tom Sandoval, while James Kennedy passed sarcastic comments.
Bravo released the reunion trailer on Thursday, leaving fans in shock. From Chrissy Teigen to Leslie Grossman, many celebrities shared their viewpoint in the comment section of the network's Instagram post.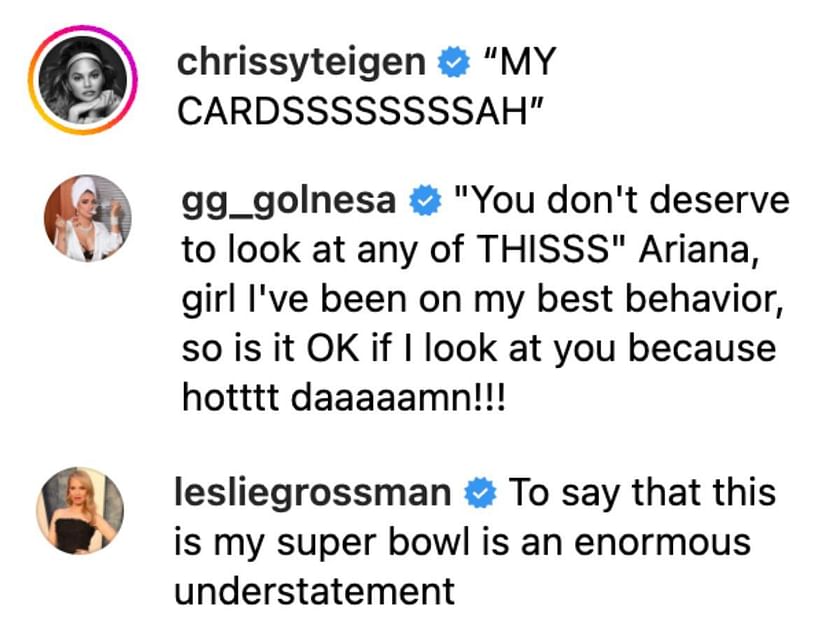 Vanderpump Rules season 10 reunion consisted of two seating charts due to Raquel filing a temporary restraining order against Scheana Shay. The latter will take her seat in the first half, while Raquel will face the cast in the second half of the reunion.
---
Schwartz's revelation, and other shocking moments from Vanderpump Rules season 10 reunion trailer
The trailer of Vanderpump Rules season 10 reunion featured many shocking moments, including Ariana Madix bashing Raquel Leviss.
While the reunion will also deal with Tom Schwartz and Katie Maloney's divorce drama and James Kennedy and Ally Lewber's relationship, the highlight will be Tom Sandoval's cheating scandal, aka Scandoval.
1) Sandoval was shocked by Schwartz's revelation
In the trailer, Katie Maloney questioned her ex-husband Tom Schwartz about the timeline, asking when he found out about Tom Sandoval's affair. Schwartz replied, "Late August," leaving Sandoval in shock.
Schwartz implied that Sandoval told him about his and Raquel's one-night stand in late August. Seeing the two best friends like this, Lala Kent took a shot at both of them as she said:
"Oh! Did you guys not put your timelines together to match."
Viewers will find out who was lying — Schwartz or Sandoval — when the reunion episodes will be released.
---
2) James and Sandoval's altercation
As the trailer moved further, a scene showed James Kennedy bashing Sandoval. The DJ yelled:
"You backstabbing h**."
Sandoval responded:
"Get in my face again, I'll f**k you up on it."
As he said it, James got up from his seat and started marching towards Sandoval who was just standing at one place. Lisa Vanderpump and Andy Cohen tried to pull back James who continued to slam the TomTom co-owner by saying:
"You're a worm with a mustache."
The next shot featured Andy mentioning that his cards were on the floor due to the altercation.
---
3) Ariana Madix called Raquel Leviss "diabolical"
In the trailer of Vanderpump Rules season 10 reunion, Lisa Vanderpump asked Raquel Leviss how could she do something like this to Ariana Madix who took care of her after her split with James.
Raquel apologized to Ariana and said:
"I have been super selfish."
Ariana was not playing easy as she cut off Raquel and added:
"Selfish does not cover it. Diabolical, demented, sub-human."
James then added, "poo poo head." Earlier in the trailer, Ariana shouted at Sandoval as well and asked him to not look at her as he didn't deserve her.
---
4) Raquel compares her affair to James and Lala's one-night stand
Raquel brings up James and Lala's one-night stand during the reunion, as shown in the trailer. Raquel was seen pointing at the two and shouting:
"James and Lala can't talk because they f***ed."
In response, Lala got furious, got up, and shouted at Raquel by saying that she was not her best friend like Raquel was to Ariana.
For those unaware, Lala and James spent a night together when the DJ was dating Raquel and Lala was with her ex-Randall Emmett.
---
5) Tom Sandoval was asked whether he loved Raquel
Tom Sandoval was seen frustrated throughout the trailer. At one point, he and Raquel were outside and he yelled at the cameraman to leave him alone.
The season 10 reunion trailer ended with Andy Cohen asking Sandoval whether he loved Raquel. As he didn't give an answer, Lala asked:
"C'mon! It's a very simple question. Are you in love with her [or] are you not?"
These shocking moments in the trailer made it too intense. The reunion will be divided into three episodes and Raquel will join the cast in the second half.
Meanwhile, Vanderpump Rules season 10 finale is all set to air on Bravo on Wednesday, May 17, 2023, at 9 pm ET.