Bodycam footage showing Paul Pelosi's hammer attack was recently made available to the public following an authorization by the San Francisco County Superior Court.
The video was reportedly recorded when police officers responded to a break-in at House Speaker Nancy Pelosi's San Francisco home and attacked her husband. In the clip, suspect David DePape was seen struggling over a hammer with Paul Pelosi as officers arrived on the scene.
Authorities arriving at the house can be heard asking DePape to "drop the hammer," while the suspect is heard replying with a "nope." Shortly after, DePape can be seen smashing the hammer on Pelosi and the latter can be seen lying down on the floor.
Towards the end of the video, officers can be seen arresting DePape while an unconscious Pelosi can be seen passing out.
As the footage circulated online, several fans also claimed that the clip came to a close with what appeared to be an alleged snoring noise. While the snoring claims left some social media users confused, others shared that Paul Pelosi was going through agonal breathing in the wake of the attack.
---
A look into the meaning of agonal breathing
Agonal breathing can be defined as "gasping for air" and is reportedly a sign to show that the heart is no longer circulating oxygenated blood, per Healthline. It can also be described as "a brief and inadequate pattern of breathing."
The condition occurs when people struggle to breathe due to cardiac arrest or any medical emergency. The sound of agonal breathing can be similar to gasping, snorting, moaning or labored breathing. The unusual breathing pattern can last from a few breaths to several hours.
According to Healthline, agonal breathing usually occurs with cardiac arrest or a stroke. Conditions like cerebral ischemia, or a reduction in blood flow to the brain and a hemorrhagic stroke caused by bleeding of a blood vessel within the brain can also result in agonal breathing.
People suffering from agonal breathing may also lose consciousness while gasping.
---
Netizens react to snoring claims following Paul Pelosi attack video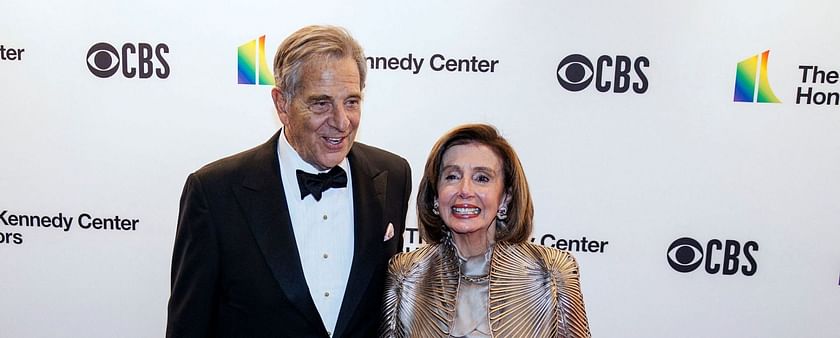 As the bodycam footage showing the David DePape's hammer attack to Paul Pelosi was released online, some social media users claimed that the latter passed out on the floor and could be heard snoring towards the end of the clip.
The claim left several Twitter users confused and many took to the platform to react to the video:
Meanwhile, others debunked the snoring claims and alleged that Pelosi was suffering from a condition known as agonal breathing:
As reactions continue to pour in online, Paul Pelosi's wife and former House Speaker Nancy Pelosi said that she had "absolutely no intention of seeing the deadly assault" on her husband's life.
The politician also said that she would not make any more statements on the case except to thank people for their well wishes and update them about her husband's health.
Pelosi attacker David DePape is facing multiple charges, including assault with a deadly weapon and attempted murder.
However, he pled not guilty to several of those charges, including federal charges of attempting to kidnap a federal official and assaulting a federal official's family member filed by the US Department of Justice.
Paul Pelosi was admitted to the hospital immediately after the attack. He suffered a skull fracture and sustained injuries to his hands and right arm. He was discharged within six days after undergoing surgery and is reportedly making a slow recovery.