British YouTuber Layah Heilpern was slammed online after she body-shamed singer Lizzo online. On May 29, 2023, the social media personality took to her Twitter handle to share a video of the 35-year-old singer dancing and performing on stage while being dressed in a greenish-blue bodysuit.
Captioning the video, Heilpern questioned how the Juice singer was "THIS fat" when she was constantly active on stage. She also mocked the singer by questioning her diet.
On May 31, Lizzo took to her Twitter handle to slam Layah Heilpern for fat shaming her online. She wrote:
"I JUST logged on and the app and this is the type of s–t I see about me on a daily basis. It's really starting to make me hate the world."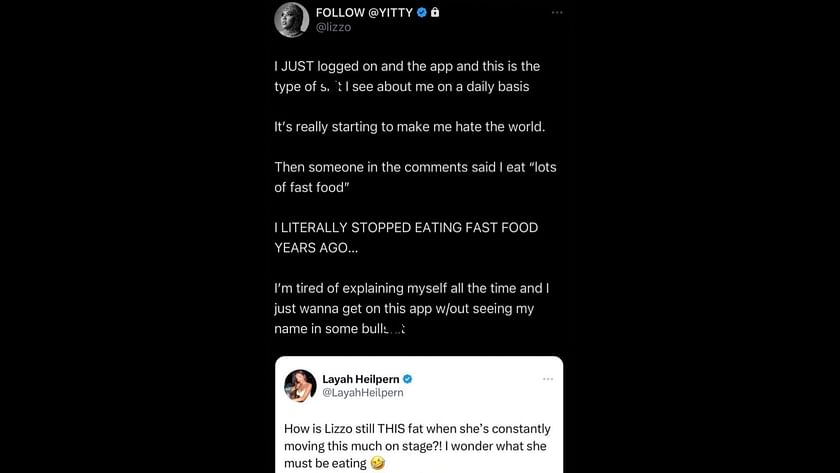 Lizzo also addressed how people speculate that her health is the result of eating fast food.
"Then someone in the comments said I eat 'lots of fast food.' I LITERALLY STOPPED EATING FAST FOOD YEARS AGO… I'm tired of explaining myself all the time and I just wanna get on this app w/out seeing my name in some bulls–t."
As of writing, Lizzo has made her Twitter handle private.
---
Lizzo could switch to quitting music and living on a farm with her partner
After Lizzo slammed Heilpern, she did not stop her rant about constantly facing brutal remarks about her body. In the tweets, which have since been protected, the Good as Hell singer said that she could easily give up on her current life to move to a farm and enjoy her money.
She also argued that it is "crazy" that she is getting so much hate just because she is fat and said she "hates" it online.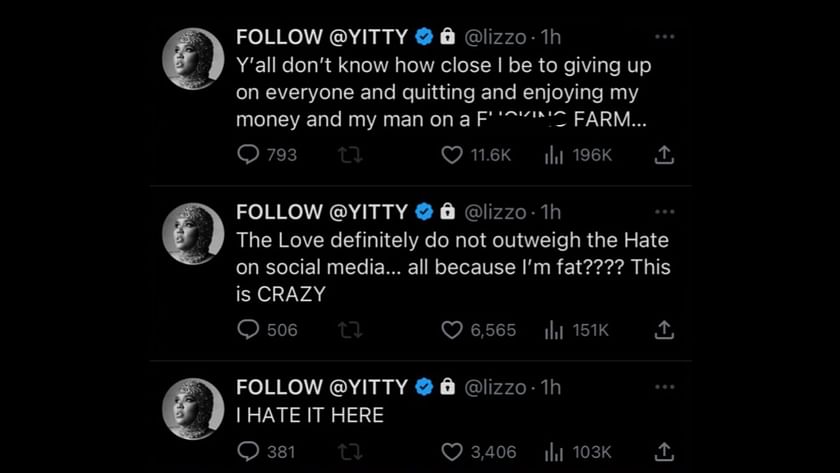 The singer then justified her stance by stating that she had always "led by talent" and released good music on topics when they were not that trendy. However, even though her music is encouraging, the About Damn Time singer feels she's still "s**t on."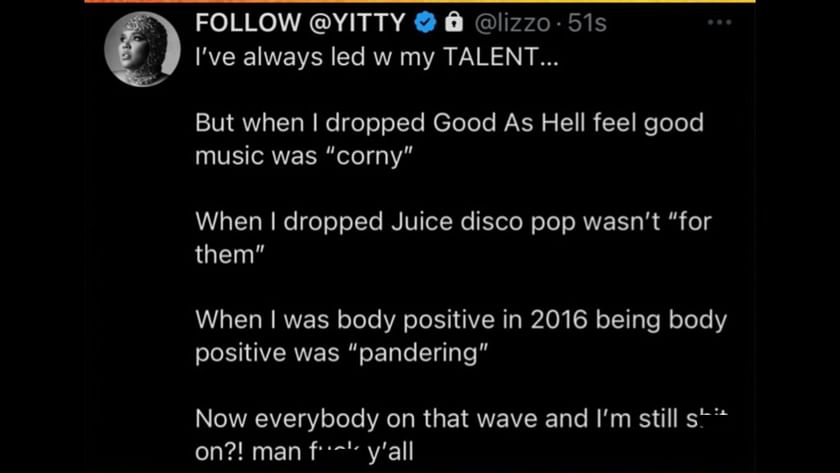 Further, she went onto say that "being fat" is not her brand but it is actually "Feel Good Music," "Championing All People" and "Black Girl Liberation."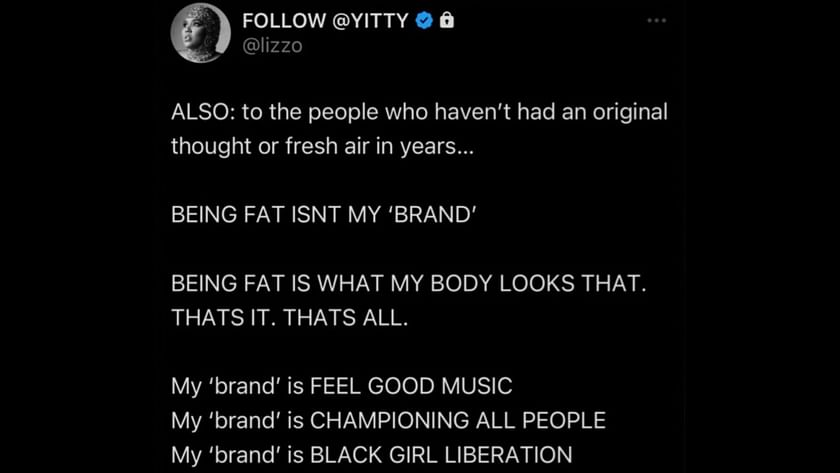 A few hours later, the Boys singer made her public account private, but sparked a conversation about her constantly facing fat shaming online.
---
Twitter reacts to Lizzo being fat-shamed online
After Layah Heilpern's tweet fat shaming the 35-year-old, and the singer's rant defending her body went viral, Twitterati was furious. Several users slammed Heilpern for being insensitive and judgemental for passing remarks on the singer's body even though she has repeatedly fought them in the past.
Others pointed out that the Special singer is talented and being skinny does not equal being healthy.
---
The controversy comes days after the Soulmate singer clarified earlier how people assume she eats healthy and works out just to lose weight. While speaking to her fans on Tiktok on May 15, she said:
"As I got more professional in my career, I started to take the physical part more seriously. I've always loved moving my body, I've always loved working out. I think a lot of people see a fat person that way and immediately just assume everything they are doing is trying to be thin," she added at the time. "I'm not trying to be thin, I don't ever want to be thin."
As of writing, the Batches & Cookies singer has not addressed why she made her Twitter account private.