Wisconsin man Zachariah Anderson is currently undergoing a homicide trial after being accused of stalking and killing Rosalio Gutierrez Jr., his ex-girlfriend Sadie Beacham's new boyfriend.
Prosecutors have alleged that on May 17, 2020, Anderson went to Gutierrez's Wood Creek apartment in Kenosha and brutally killed him with blunt force before disposing off his remains.
Amid the high-profile trial, Zachariah Anderson's lawyer Nicole Muller went viral after conducting a cross-examination of the suspect's teenage daughter.
On March 15, the 14-year-old took the stand to testify against her father and said that Anderson allegedly asked her to spy on Beacham and record "every single time my mother would get upset." She claimed that the suspect "frequently" spoke Gutierez when she saw him.
The teenager also alleged that nearly a month before Gutierez's death, Zachariah Anderson drove both of them to her mother's place to spy on Beacham and Gutierrez through the window.
She claimed that her father also rummaged through Gutierrez's truck and captured photos of the vehicle's license plate and registration number before ringing the doorbell and fleeing the scene.
The girl also said that her father allegedly addressed Rosalio Gutierrez using a racial slur.
A video showing Nicole Muller cross-examining the teen in her testimony about Zachariah Anderson's unregistered gun went viral online and left social media users divided.
While many praised the defense lawyer for rightfully handling a young witness, some were left unimpressed:
Muller's cross-examination with the teen about the gun ended with the latter tearfully saying:
"I was threatened with that gun for your information."
In another viral moment from the courtroom, a video of Anderson showed him clamping his mouth shut and putting his fingers on the mouth while looking towards his testifying daughter. Prosecutors then accused the suspect of signaling to the witness.
Meanwhile, Muller countered the claim by accusing the teen's mother Sadie Beacham of using sign language to communicate with her daughter during the testimony. Beacham later said that she used mouthed "calm down" to her child as she was getting "sassy on the stand."
Everything to know about Nicole Muller
Nicole Muller is a criminal defense attorney at Birdsall Obear & Associates LLC law firm in Milwaukee, Wisconsin. According to her Super Lawyers online bio, Muller is considered one of the top trial attorneys in her region and provides "exceptional counsel and support" to clients who are accused or are under investigation for any felony or misdemeanor criminal offense.
The lawyer reportedly graduated from The Catholic University of America in 2014 and earned her master's degree from Columbia University in 2015. She also attended Marquette University Law School after relocating to Wisconsin from her native New York before obtaining her Juris Doctor in 2018.
Muller has reportedly practiced before all Wisconsin state courts and the U.S. District Court for the Eastern District of Wisconsin. She is a member of the Wisconsin Association of Criminal Defense Lawyers and the Milwaukee Bar Association.
The attorney has also published articles as well as conducted lectures and seminars on a series of topics related to criminal law, juvenile law, and other related subjects.
As per her bio, Muller holds a passion for "protecting the rights and liberties of the accused" and has specific concern over "addressing racial discrepancies and other issues that plague her area's criminal justice system."
The Super Lawyers' profile noted that Nicole Muller has emerged into a "champion for Milwaukee's urban poor and other marginalized members of her community" after achieving considerable success advocating for individuals who may otherwise receive unfair treatment during the criminal justice process.
---
Zachariah Anderson's defense lawyer Nicole Muller goes viral amid ongoing trial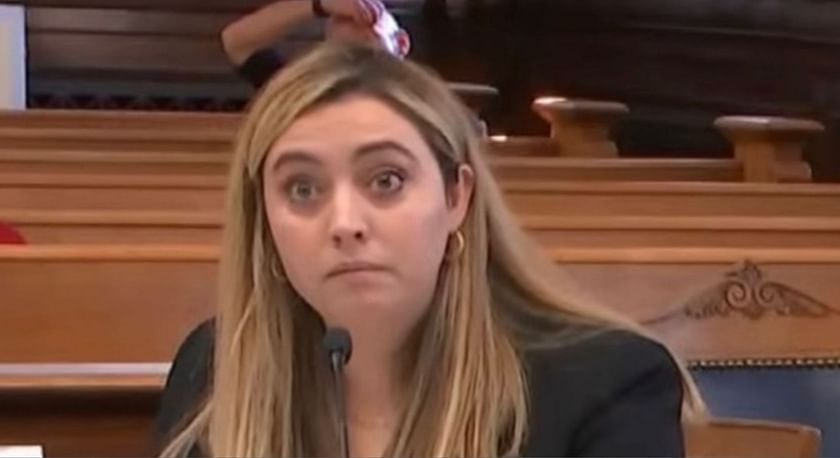 Zachariah Anderson's defense lawyer Nicole Muller went viral on social media amid the former's ongoing homicide trial for the alleged killing of his former girlfriend's partner, Rosalio Gutierrez Jr.
Several social media users recently took to Twitter to praise Muller for building a good defense case and standing strong against the prosecutors.
She specifically went viral after cross-examining Anderson's teenage daughter, who testified against her father:
However, some netizens were also critical of the defense lawyer and shared their reactions online:
The prosecution team led by District Attorney Michael Graveley has accused Zachariah Anderson of stalking and killing Rosalio Gutierrez Jr. out of jealousy and an obsession over his former girlfriend.
Meanwhile, defense attorney Nicole Muller has continued to argue that the Kenosha Police Department failed to look at other possible suspects and accused Anderson of murder based on claims made by his ex.
Zachariah Anderson is charged with first-degree intentional homicide, a Class A felony, and other charges for alleged stalking and hiding a corpse. If convicted, he could face a sentence of life in prison.