10 best player duos who had a telepathic understanding between them
525.90K //
Timeless
Football is a team game in which some individuals often stand out with their performances. But when a star player links up well with another star, it usually means ominous signs for the opposition. It's early days yet, but the ease with which Cesc Fabregas has been creating chances for Diego Costa at Chelsea this season has already made many predict that the duo have the potential to win the league for the club this season.We look at a few pairs of players from the last two decades who linked up brilliantly and had an almost-telepathic understanding between them to spell doom for the opposition and win games for their sides.
#10 Luis Suarez and Daniel Sturridge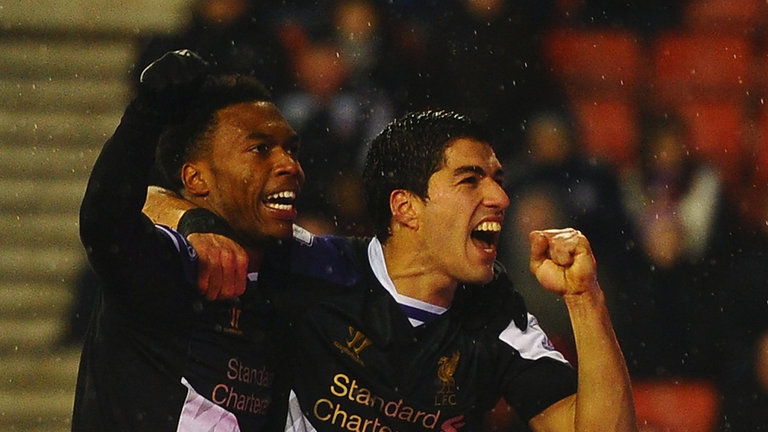 The SAS duo would have been ranked much higher in the list if they had played together for a period much longer than one and a half seasons, before Suarez chose to move to Barcelona this summer.
The strikers terrorized Premier League defences with their brilliant link-up play and Liverpool's second-place finish last season was largely attributed to the 52 goals scored by the duo (31 by Suarez and 21 by Sturridge). And a goal summary of "scored by Suarez, assist by Sturridge" or vice versa was a very common feature.
Though the two were never the best of friends, and often had a healthy rivalry over scoring more goals, they slotted extremely well into the system designed by Brendan Rodgers and forged a successful partnership in which they complemented each other brilliantly.