10 managers and the gifts they would want from Santa Claus
34.54K //
Timeless
The year is about to end, December is ticking away and the season so far has been very exciting, with this being the time that managers take stock of their seasons so far, and look to see what they can do to improve their team for the rest of the season. We can finally discuss, at length, without being labelled shortsighted, the fortunes of major teams across Europe. There is also the small matter of it being Christmas, and this festive period is a very important time in club football. If used well, this time can be a deciding factor in a team's fortunes over the course of the remainder of the season. Here's a list of managers and an attempt at figuring out the gifts that they would want for Christmas this year.
#1 Jurgen Klopp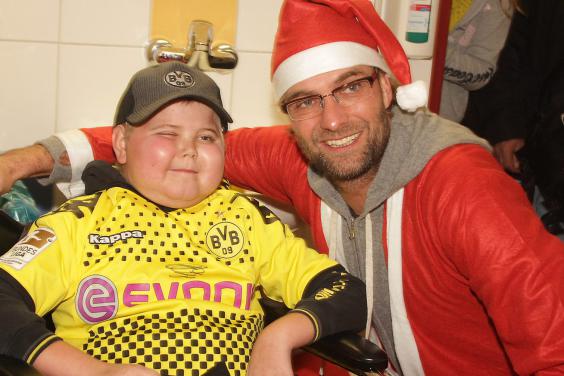 All he wants for Christmas is points. Any points at this stage, really. This famous proponent of rock and roll football will now probably be ready to even accept rubbish football for a rise up the table, such has been his team's fall from grace.
Everyone's darling team Dortmund have struggled badly so far this season and are currently sitting in the relegation zone, having accrued only 15 points from their 17 games. It is like a hex has been placed on them. Injuries have wreaked havoc and they haven't had any respite so far. Their players too have been out of form so far this season.
The likes of Immobile, Grosskreutz, Kagawa, Sahin, Ramos and Weidenfeller have failed to live up to their reputations. It's like everything that could go wrong has gone wrong. But all is not lost, Dortmund can still salvage something from the season, namely their dignity.
It is not a cause of players being of lesser quality. Dortmund have arguably the second best squad in the league. There is no pressing need to invest heavily in the January window. The injuries have also started to abate. They need to get their heads together and work towards climbing up the table again. A good helping of belief in their stockings will go a long way to helping them get themselves back on track again.