11 memorable instances when a player scored 5 goals in a single game
223.04K //
Timeless
Cristiano Ronaldo is now among the elite few to have scored over 5 goals in a gameBefore last Sunday happened, Cristiano Ronaldo had already been breaking goal-scoring records like they were twigs. The Portuguese international already has a trophy shelf which needs refurbishment every year to make room for the new ones that keep coming in (I really won't be surprised if he has a separate floor for them) and amongst them are the three crown jewels; the times he has been recognized as the world's best player.Nothing succeeds like success and for these men, towards whom the Gods had always been a bit partial, and they don't stop at anything. If there was one thing that was still missing from Cristiano Ronaldo's bagful of achievement was a five-goal game. So Mr. CR7 decided it was time. Poor Granada was at the sharp end of the stick at the weekend, when Ronaldo decided to turn it up a notch on Sunday. And turn it up, he did.Ronaldo joins an elite group of players who have succeeded to bag five goals in a game. Don't remember the last few? No worries. We have for you, a list of some of the most decorated five-goal performances in football. Here we go.
#1 Cristiano Ronaldo vs Granada, 2015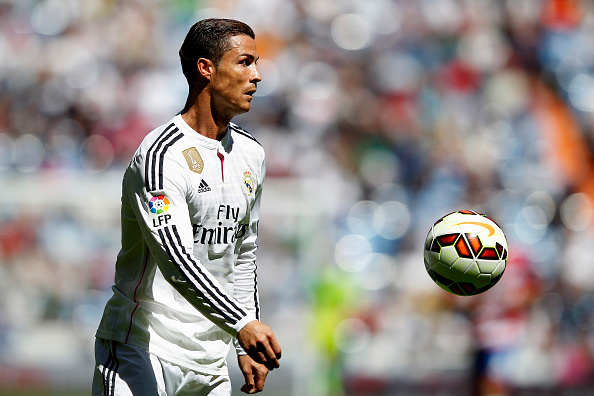 Cristiano Ronaldo has taken some stick for his recent performances for Real Madrid, with many comparing the effect that Gareth Bale has on the team against that of the Portuguese. However, no one has ever questioned his goal-scoring abilities with the Portuguese international bagging six goals in his last ten games.
Well, all doubters needed fresh holes to dig in order bury their heads in as a rampant Ronaldo rampaged through a Granada side, which for most of the game didn't know what hit them. A 35-minute blitzkrieg from the forward bagged him 5 goals (which includes an 18-minute hat-trick, the fastest of his career) and led the defending European champions to a 9-1. This takes Ronaldo's tally to 36 goals in the league which is more than 53 of Europe's top 98 teams.