Players with the most direct free-kick goals in EPL history
124.05K //
Timeless
The Premier League has witnessed its share of brilliant direct free-kick goals since its initiation in 1992. There have been free-kick specialists and one-time-wonders but they have all been equally dazzling.While luck often plays a role in deciding whether the a free-kick ends up in the back of the net, some players have over the year developed styles that allow them to consistently find the top corner or baffle keepers by making the ball swing through the air.This season the likes of Christian Eriksen, Gylfi Sigurdsson and Sebastian Larsson have led the way in scoring direct free-kicks – hitting the back of the net from a dead ball situation 2 times each.That may seem like a measly figure, but it is important to note that they're not the only free-kick takers in their teams and they are as involved in chance creation from free-kicks as they are in scoring goals.Moreover, since 2007, the highest number of goals coming directly from freekicks has been 32 (2009/10 and 2012/13). It really puts into perspective the difficulty of consistently scoring goals from these opportunities.Nonetheless, here are the players who managed to consistently wow audiences with their skill from dead ball situations.Note: Only players who have scored above 10 goals from direct free-kicks have been considered
#4 Morten Gamst Pedersen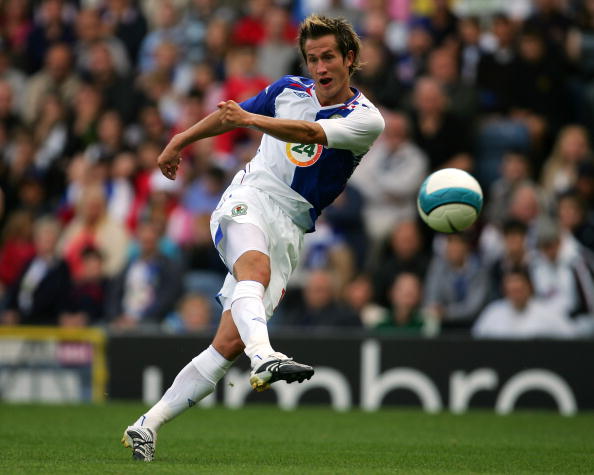 The Norwegian winger was introduced to the Premier League in 2004 with Blackburn Rovers. Arguably Blackburn were past their best at this point. But that didn't stop Gamst Pedersen from setting the EPL alight with his sublime left foot.
His ability to find the top corner repeatedly with his left foot often struck fear in the hearts of opposing goalkeepers. Despite only being a regular in the Blackburn squad for 2-3 seasons between 2004 and 2013.
He didn't score too many goals – 35 in 288 appearances for the Rovers and 10 goals were from dead ball situations. A number that few have matched since, demonstrating the difficulty of such an achievement.
Blackburn were relegated in 2012, but Morten Gamst Pedersen's left-footed strikes left an indelible mark on EPL history.
#3 Laurent Robert, Cristiano Ronaldo and Sebastian Larsson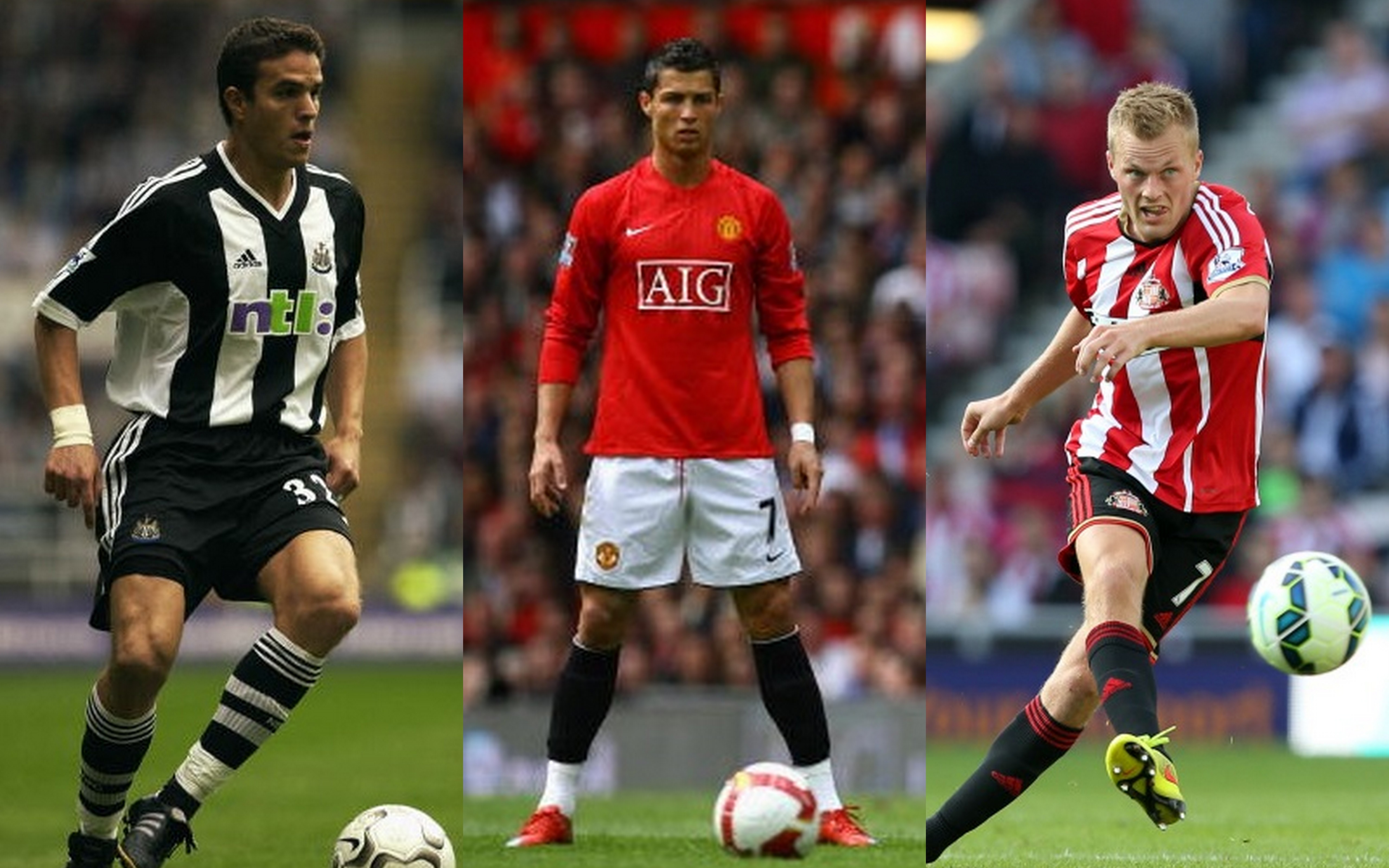 Cristiano Ronaldo spent 6 years under Sir Alex Ferguson at Manchester United. His exploits at the club run far beyond just direct free-kicks. However, taking a look back at his achievements, this is one list that he would be expected to make.
Sebastian Larsson and Newcastle's Laurent Robert join him at the same position. They have all hit the jackpot from free-kicks, scoring 11 goals.
Arguably Laurent Robert and Sebastian Larsson seem to have a similar style of approaching dead ball situations and they have perfected the art of beating the keeper from anywhere between 25 to 30 yards – perhaps even more!
Ronaldo differentiated himself with his incredible knuckleball technique. His unique starting position for freekicks have become iconic and several players – both amateur and professional – have attempted to replicate his routine, often unsuccessfully.
However, Sebastian Larsson, who is currently plying his trade at Sunderland is the only one in this list who could increase his tally.
#2 Gianfranco Zola and Thierry Henry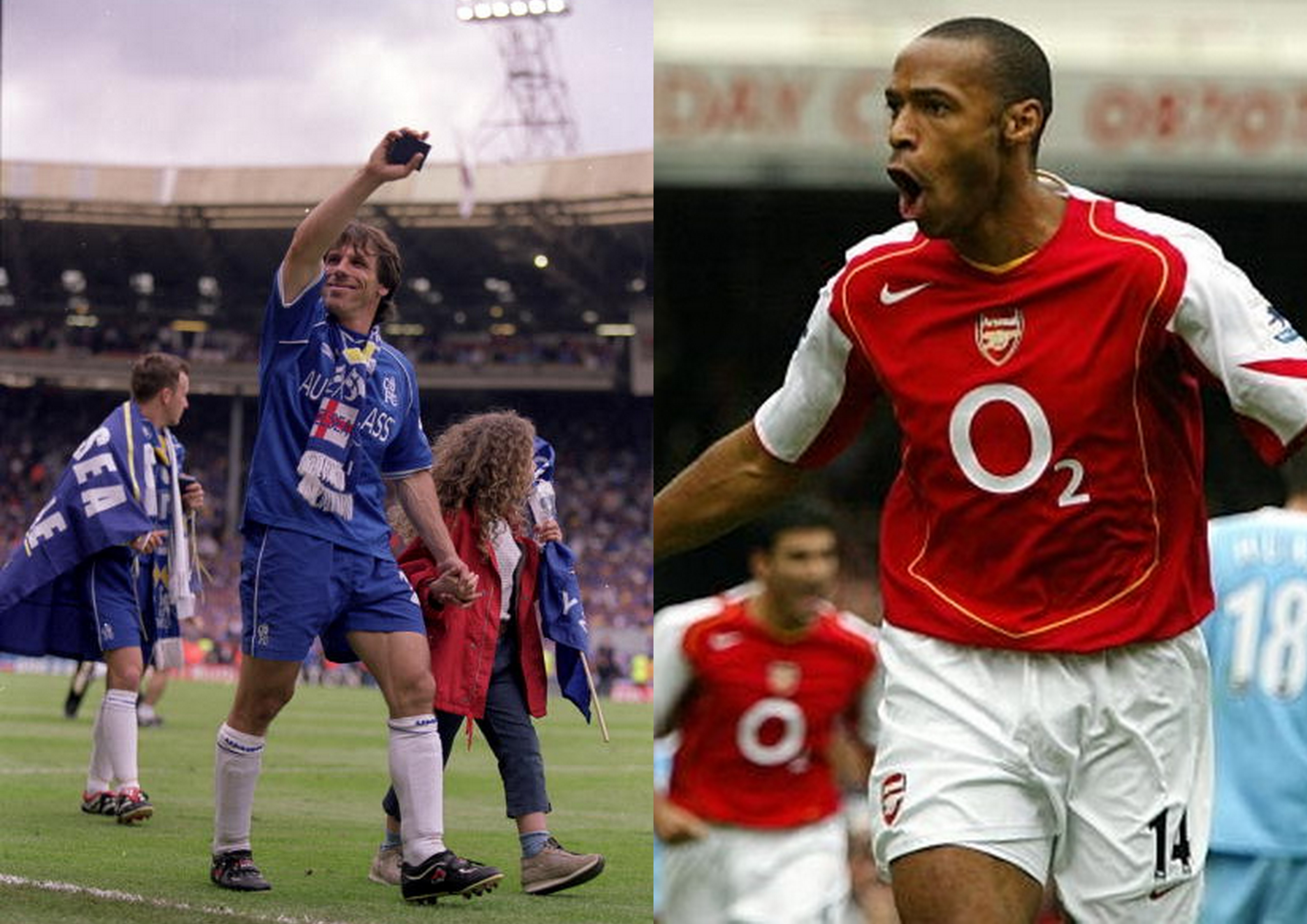 Neither of these names being on this list should surprise anyone. The little Italian and the French hitman have both had iconic moments for their Chelsea and Arsenal respectively and their finesse in dead ball situations won them many ardent followers.
Of course both of these immensely skilled players were often more popular for their displays from open play, yet, when they stepped up to take free-kicks, you would expect them to put it in the back of the net. They both did so accurately and both players scored 12 goals from direct free kicks.
They both went on to become among the greatest players to have played for their clubs. Gianfranco Zola could curl the ball just as well as anybody else to have ever played the game and with deadly accuracy.
But perhaps, Theirry Henry should be ahead on this list, having attempted to sneak a quick free kick past Wigan the same way he had done against Chelsea previously, he was pulled back by referee Graham Poll to re-take the kick and in one of the Most iconic Thierry Henry moments, he buried the free-kick in the back of the net, turned to Graham Poll and said "Is that enough?"
#1 David Beckham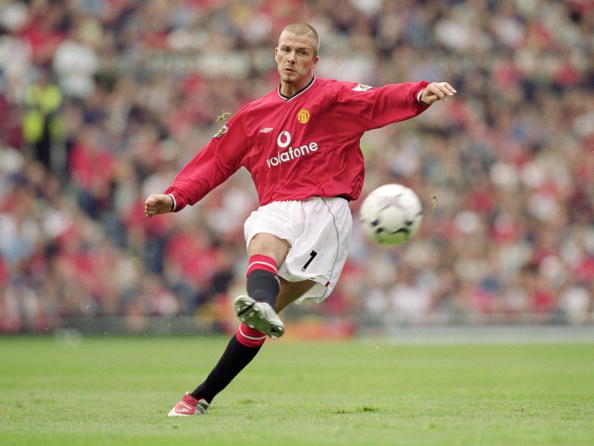 Whenever free-kicks come up, the first person you would imagine standing behind the ball, would be none other than David Beckham. On his journey through a number of top clubs, he has produced several moments of absolute brilliance from dead ball situations. Luckily for EPL fans, 15 of those came in his time at Manchester United.
His right foot was meticulously trained to deliver inch perfect deliveries all the time. Every time he stood behind the ball, he often made goal-keepers look almost foolish.
There have been many who has established themselves in free-kick folklore but none more so than the illustrious David Beckham. He scored 62 goals for Manchester United in his time there and at least 15 goals in the league came from direct free-kicks.
His impeccable style and accuracy to match became the benchmark for others to match in the years to come.
Since then, the Red Devils have had the services of Ronaldo who also features on this list, but no one so far comes within an inch of Beckham's right foot.