A team that costs less than Real Madrid's Toni Kroos and James Rodriguez
Timeless
Summer transfer windows often include purchase of some Star Players which are financed by splurges of large sums of money by the bigger clubs, and then there are some transfers of talented players for much smaller amounts of cash, often done very prudently.In the summer transfer window of 2014, Real Madrid splashed 110 million on the combined purchase of two stars of the FIFA World Cup 2014 in Brazil James Rodrguez from Monaco (80 million) and Toni Kroos from Bayern Munich (30 million). While Real Madrid continued their tradition of spending big money on star players, there were some clubs who purchased players wisely without having to part with too much cash.We look at a team whose 11 players could be purchased by the amount that was spent by Real Madrid on just two players. In fact, this team, which is a mix of proven players and upcoming talent, actually costs 109.75 million, lesser than the combined transfer fee of Rodrguez and Kroos (110 million).Please note that free agents, loan signingsand potential transfers pending confirmation have not been considered for this XI. All transfer fees are in Euros and have been sourced from www.transfermarkt.com.
#1 Goalkeeper: David Ospina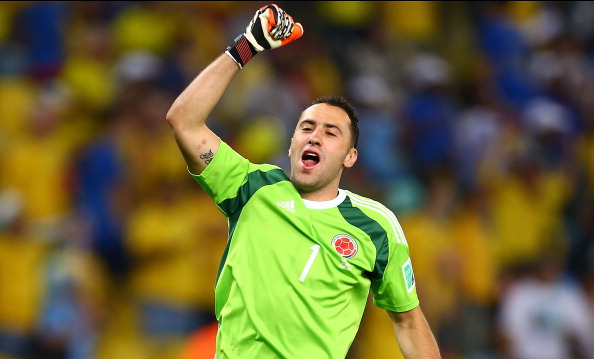 Transfer fee: €4 million – Signed by Arsenal from Nice
Arsenal were widely expected to sign a new goalkeeper this summer to compete with Wojciech Szczesny, and in the 25-year-old Colombian, they may have found an ideal replacement for outgoing Lukasz Fabianski.
Ospina had an impressive World Cup in Brazil as his national side reached the quarter-finals. Post his World Cup displays, Ospina was subject to interest from many clubs across Europe including Atletico Madrid, before he agreed to join Arsenal.