The trendsetters - 5 fast bowlers who are also great fielders
34.61K //
Timeless
Fast bowlers have historically been known for being slow movers in the field. But with an increased emphasis on fielding in recent times, they have had no option but to work on their fielding and save a few runs in the field. The results of the work they have put in have started to take effect, with the number of bowlers who are an absolute liability in the field being reduced considerably of late.As far as the subcontinent is concerned, however, there is still a long way to go with a lot of bowlers continuing to overlook the importance of fielding in modern-day cricket. There are a few exceptions, however, like Mohit Sharma and Bhuvneshwar Kumar, and Wahab Riaz, who was surprisingly one of the best fielders for Lahore Lions in the recently concluded CL T20, and hopefully, there can be more such bowlers in the future as cricket is a better spectacle for it.Here are 5 fast bowlers who are good fielders (not in any particular order) -
#1 James Anderson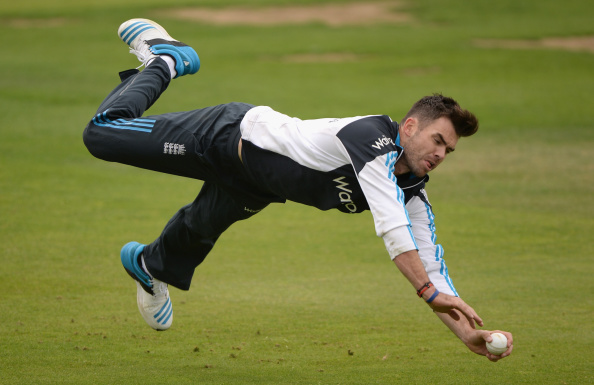 England's James Anderson, apart from being an outstanding fast bowler, is also one of the best fielders in the world today.
What stands out about Anderson is the fact that, apart from being a very good outfielder and having a strong arm, he is reassuringly secure in the slips, making him a regular feature of the England slip cordon over the last few years.
After Paul Collingwood's retirement from Test cricket in January 2011, Anderson also started standing at slip to the spinners – most notably Graeme Swann – but he vacated that position when the spinners are in action after a while due to being unable to couple his bowling workload with the concentration required to stand at slip.
All in all, Anderson has 57 catches from 99 Test matches in addition to 52 catches in ODI cricket.