5 WWE wrestlers who came out of retirement
24.45K //
Timeless
The rumor mill has been very busy lately, with Daniel Bryan getting injured and Vince McMahon losing 842 million dollars, but something happened day before yesterday that has sent the wrestling fans into frenzy. The dirt sheets have been buzzing about one of the biggest superstars walking away from professional wrestling and the WWE for good, and although he hasnt been seen for a quite a while, all the fans were quietly hoping that he would return to the WWE sooner or later. But with CM Punk announcing his retirement from professional wrestling at the age of 35, it might finally put an end to one of the most talked about sagas in recent memory.After CM Punk walked out after the Royal Rumble PPV, his career has been analyzed, and everyone started to wonder when the Second City Saint would make his return to the WWE. With Punk himself acknowledging that he has retired from professional wrestling, that puts an end to the career of one of the most famous WWE superstars in recent memory, who transcended the business after his infamous pipe bomb promo on RAW in 2011. That being said, there have been various instances when WWE superstars and wrestlers had announced their retirement, but eventually returned to carry from where they left.In this article, I take a look at five such people, who after announcing their retirement, got back into the squared circle. All of them have had illustrious careers in the WWE, and after telling everyone that they would be hanging up their boots for good, got back into the ring either in the WWE or in some other promotion, either for just one more match or more.
#1 Hulk Hogan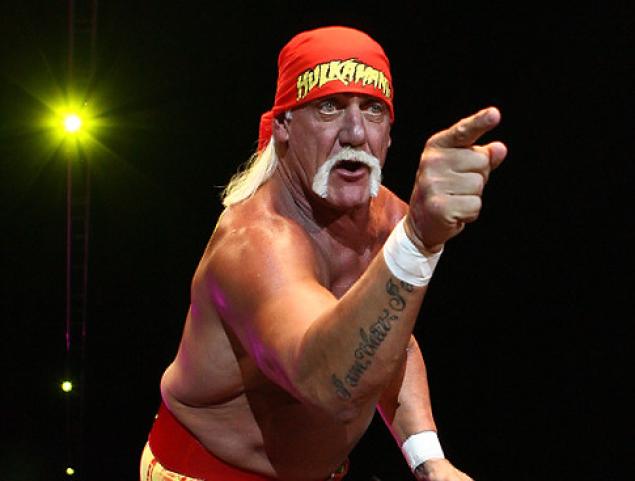 It wouldnt shock anyone to see Hulk Hogans name topping the list. The Hulkster was one of the most popular figures during the 80s and early 90s, and broke barriers and transcended the wrestling business. Every kid around the world knew who Hulk Hogan was, and every kid became a fan of the immortal one. Although Hulk Hogan didnt receive high praises from the smart wrestling fans for his inability to put on great matches and taking things lightly, he was still the most famous professional wrestler in the then WWF till the time he left the company.
When Hogan and WCW were riding high, it was glory days again for Hogan, but when WCW started doing bad numbers and was sinking fast, Hogan quickly made an appearance on Jay Lenos show and announced that he was retiring from professional wrestling, although it turned out to be a publicity stunt. Hogan came out of retirement and won the WCW heavyweight title, but left WCW because of a dispute with Vince Russo. Hogan came out retirement to face Shawn Michaels and after making cameos now and again, he signed with TNA wrestling, and started taking all the limelight. In the end, Hogan did more damage than good for TNA, and eventually left the company. Hogan then signed a legends deal with the WWE and came back to the organization.