| | |
| --- | --- |
| Founded | 1996 |
| Ground | Adelaide Oval |
South Australian Scorpions Cricket Team News
South Australian Scorpions Cricket Team Bio
South Australian Scorpions is an Australian women's domestic cricket team that participates in the annually occurring 50-over competition called Women's National Cricket League. As the name suggests, the Scorpions represent the South Australian region in the competition. They play the league stage with six other teams and try to qualify for and win the Ruth Preddey Cup.
The South Australian Scorpions team is one of the five teams participating in the competition since the first season way back in 1996/97.
Achievements
They are the only team to win the title apart from New South Wales (NSW) and Victoria. The Scorpions beat the NSW side in the Finals in 2015/16 are losing three times to the same opposition in 1997/98, 2007/08 and 2014/15.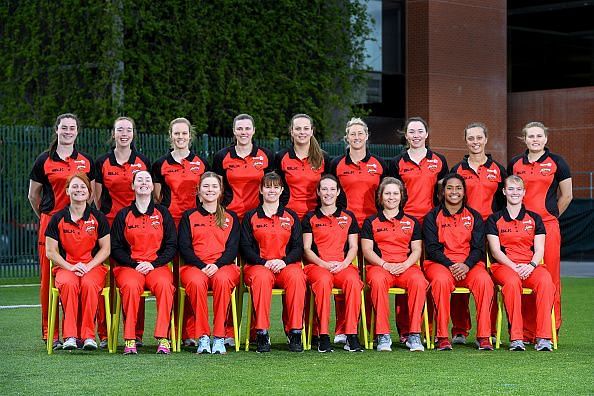 Club Trajectory
They reached their first Final in the second edition of the National Cricket League. They had a rough patch for the next 10 years or so as they could not make it to the top two of the competition in that period. They were unlucky that the Final in 2007/08 got washed out and the NSW team became champions on the virtue of qualifying for the big game first.
This is a very unpredictable team as they went from becoming champions in 2015/16 to ending up at the bottom of the table just three years later without making big changes in their squad.