An open letter to Rafael Nadal – Confessions of a Federer fan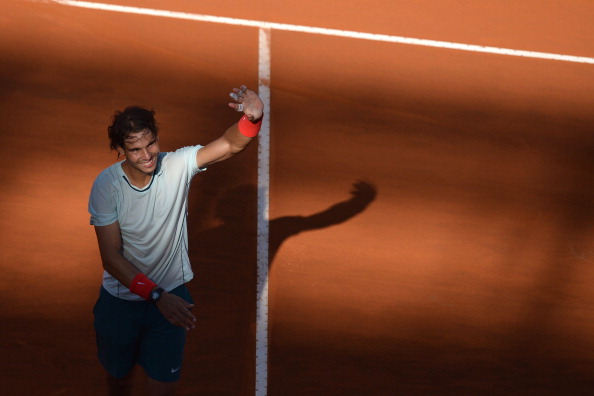 Hi Rafa,
I am a Federer fan and I am here to confess something to you and to all your die hard supporters. Let me be frank in admitting that I have never been a fan of yours. On the contrary, I have always abhorred you. Frankly, I should have no reason to hate you since both of us hardly know each other and have never met. You are a tennis professional and I am a tennis fan – Roger's fan to be precise. Oh wait! Probably that was the reason why I have treated you so far with so much animosity. Though it is foolishness on my part to say that, this is what the truth is all about.
It all started in the year 2008 when Federer was a 12-time Grand Slam champion and was just two victories away from equaling Sampras' record tally of 14 majors. Both of you had a disastrous start to the year, losing out in the semifinals of the Australian Open itself. I knew you had been in some sort of discomfort throughout the tournament and perhaps that was the reason why you lost to the eventual runner up, Jo Wilfred Tsonga, so easily. In fact, prior to the "happy slam" that year, you capitulated cheaply to Russia's Mikhail Youzhny in the final of Chennai open, who did a rare bagel on you in the process.
The only person who I used to consider a threat to Federer during those days was you. Though your victories against the Swiss maestro came mostly on clay till 2008, I was still apprehensive of him facing you anywhere. However, when Federer defeated you for the second time in a row in Wimbledon 2007 and outsmarted you in the World tour finals the same year, I felt that he would go on to improve his head to head record against you. The head to head between him and you was something like 8-6 in your favour at that time and it looked pretty decent to me. In fact, when he confidently gave an interview that once he beat a player couple of times he would start dominating him, I felt that he had understood the nuances of vanquishing you. That's when the year 2008 started and your downfall in both Chennai and Melbourne misled me to assume that your days at the top were numbered. As a result, I started feeling more secure as a Federer fan for the first time then.
I did not foresee the disaster which was due to happen on the clay courts of Roland Garros that year. I had no clue of your mental strength which has made you what you are now. You destroyed the legend of Roger Federer in the final of French open, losing only four games in the process. You did not give him even the faintest of chances to surge ahead during that match. It was heart break for the millions of Federer fans like me and even before we could come to terms with it and face the reality, you trounced him in his own den, ousting him in the final of Wimbledon in one of the best grass court matches ever played. We were totally shocked to see the way you dominated him on both clay and grass, back to back. It was then my hatred towards you began to gradually shape up. Instead of giving you due respect for the way you had outplayed him, I began treating you with animosity. I could not tolerate the fact that you had ended Fedex's five years long reign at Wimbledon. When the dominance was carried forward to the next year where he was knocked out of the Australian Open by you, I was totally dejected. When your fans continued to take advantage of Federer's losses by hailing you as a better player than him, I was unable to digest it. Besides, I had no strong point with which to counter those arguments simply because his head-to-head record against you was always on the decline.
I used to tell your fans that Federer was a better player than you because most of your titles had come only on clay and not elsewhere. I was completely oblivious of the fact that if the same logic was applied in rating Federer, I would land nowhere since most of his victories were attained on harder courts only, let alone Wimbledon – the only grass court major. Even though the playing surfaces should never be highlighted as reasons for defeats, my blind love for Roger made me proceed with such irrelevant arguments. Plus, when finally Federer went on to win his first French open title in 2009, I was ecstatic that he had achieved his "Career Grand Slam" – something which you were yet to accomplish till then. However, that argument was rendered meaningless in the very next year as you went on to complete the "Career Grand Slam" by defeating Novak Djokovic in the hard courts of Flushing Meadows.