Djokovic maintains top position in latest ATP rankings
752 //
10 Dec 2012, 17:35 IST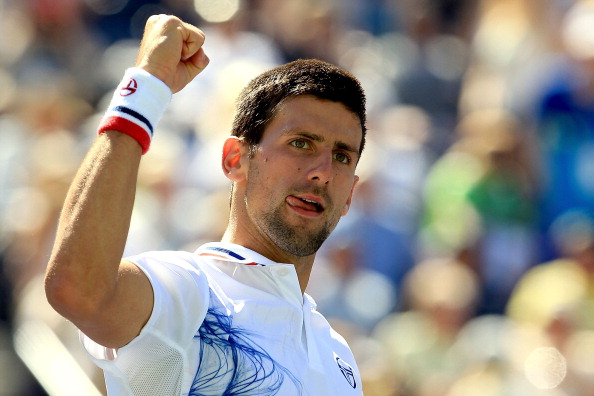 Novak Djokovic has maintained his numero uno position ahead of Roger Federer, Andy Murray and Rafael Nadal in the latest ATP tennis rankings.
Spaniard Nadal, who has been out of the game due to injury since his shocking loss to World No.100 Rosol in the Wimbledon earlier this year, is likely to make his ATP comeback next month, but he has played down his chances in the Australian Open.
Nadal has admitted that his position in the ranking will slip down in the coming weeks because of his likely absence in the season's starting tournaments.
Speaking to the Spanish radio, the former World No.1 said:
"I would like to return in January.
"I don't expect to return and win the Australian Open, I have to be realistic. The results will not worry me in the first tournaments back. I have to take into account my form after so long out.
"It wouldn't bother me if I slipped down to 15th in the world as long as inside I knew was able to continue. I want to be 100 per cent in time for Monte Carlo and the run-up to Roland Garros.
"My recovery is going well and the doctors are pleased.
"I have to look at my career with a five-year view. I considered having surgery, but the doctors have always preferred not to take risks with my treatment."
South African Airways ATP Rankings:
1 Novak Djokovic
2 Roger Federer
3 Andy Murray
4 Rafael Nadal
5 David Ferrer
6 Tomas Berdych
7 Juan Martin Del Potro
8 Jo-Wilfried Tsonga
9 Janko Tipsarevic
10 Richard Gasquet
11 Nicolas Almagro
12 Juan Monaco
13 Milos Raonic
14 John Isner
15 Marin Cilic
16 Gilles Simon
16 Kei Nishikori
17 Stanislas Wawrinka
18 Alexandr Dolgopolov
19 Kei Nishikori
20 Philipp Kohlschreiber