Fedal v29.0: The battle resumes
1.33K //
14 Mar 2013, 22:59 IST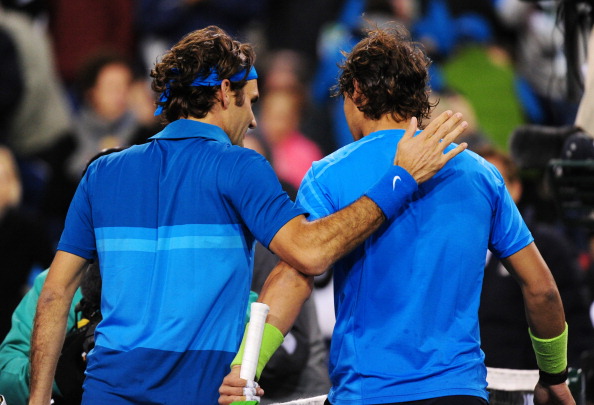 The last time Roger Federer and Rafael Nadal met each other on court, we were served a fare a little different from the usual. Unlike the Wimbledon 2008 match, which would have earned vigorous approvals from even the stiffest of the upper lips, this encounter was down the road less taken between these two. Street food was what I felt it was like – a hodgepodge of winners and errors made more exciting by the gusts of wind that swirled around the court and an odd bit of rain as well. It was made up of flair and drama – a new twist to 'Fedal'.
For that match, Rafa was on his return to the circuit after taking a break to come to terms with the six-hour loss in Melbourne. Roger was looking to make a push for the World No. 1 spot again, and was riding on triumphs in Rotterdam and Dubai. They had already faced off that year – a four-set semi-final in Melbourne which Nadal had won.
Federer won that match and went on to construct a season of rewards, the most important of which was winning at Wimbledon and reclaiming the No. 1 spot. Nadal may have lost that match, but he re-established his lost clay court territory. He was the defending champion at Roland Garros, but Novak Djokovic had staged a coup in Rafa's territories in Madrid and Rome. A win at Monte Carlo (his eighth successive title there) would be the stepping stone in overthrowing the mutiny at Rome. And despite facing Djokovic, his toughest ever rival in the final at Paris, he won a record 7th title at Roland Garros and stood alone at the top.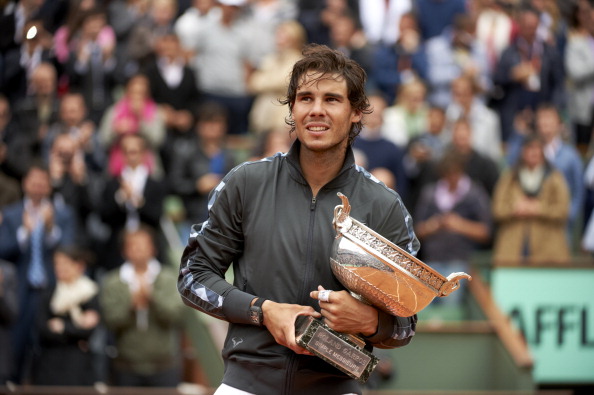 Unbelievably though, and even more famously, he crashed out of Wimbledon in the 2nd round to a man named Lukas Rosol.
And then those pesky and persistently troublesome knees flared up again. Twice before, they had forced Nadal to miss important tournaments. This time, it consumed 6 months of his career. From the Olympics in August last year up to the beginning of the South American clay court tournaments in February this year, Nadal spent an astonishingly long time tending to his knees. All the while, we heard rumours of his retirement and saw painful pictures on Facebook. Rafa's statuses of taking things slowly, day by day, making us hopeful that we would see him make a return soon.
In the 12 months since their last meeting though, things have changed a bit. Fedal is not the rivalry that basks in the limelight any more. It happens to be the one between the other two. Djokovic and Murray's childhood brawls have blossomed into full-fledged battles on the world's biggest stages. They have now met in back-to-back Grand Slam finals and in three finals of the last five. Murray won his first Slam at the US Open and Djokovic went one-up again in Australia. These two are now meeting consistently in finals of important tournaments, one of them often deposing Federer en route, to make a rivalry story worth telling. But only because Fedal wasn't happening. Not any more.
It has been 12 long months since the last time these two guys met. Some dropped points during his absence meant that Nadal had dropped to a slightly low rank of 5. Everyone raised their noses in anticipation of some early blood when Nadal announced his return to the full field of competition in Indian Wells. A possible meeting was set-up when the draw was announced last week – a quarter-final.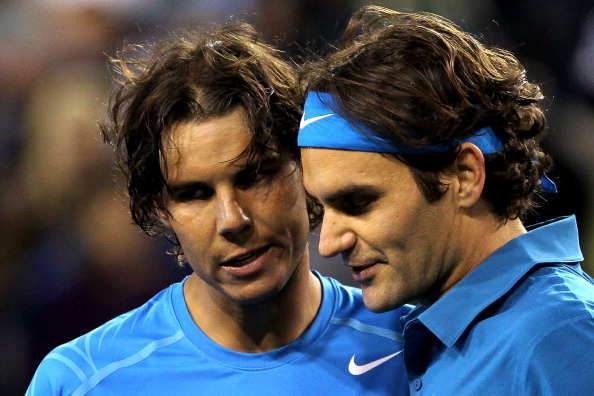 Honestly, did you even for one moment think the wait would be prolonged?