Naomi Osaka bought an equity stake in American cryptocurrency exchange platform FTX in March last year, thus joining a star-studded line-up of company ambassadors comprising Stephen Curry and Tom Brady, amongst others.
Osaka, who hoped to encourage female participation in the crypto-currency market with her association, promoted FTX by sporting its logo on her playing kits last season.
The company, however, filed for bankruptcy just six months later, with its investors seeking legal relief through a $11 billion lawsuit. The defendants include Osaka, Tom Brady, Gisele Bündchen, Kevin O'Leary, David Ortiz, Trevor Lawrence, and Shaquille O'Neal.
On Thursday, District Judge Kevin Moore of Florida found little reason for Osaka and former NBA superstar O'Neal to remain in the lawsuit. He insisted that the plaintiffs provide a concrete 'cause' for the two to continue to be named in the suit, since, he emphasized, it was unclear whether they had been served.
Moore highlighted that the deadline for the intimation of legal action against the defendants was the final week of December 2022. The affected party has until December this year to present the aforementioned 'cause'.
The lawsuit claimed that the digital currency platform engaged celebrities to cajole innocent Americans into investing in FTX's misleading financial methods.
"Part of the scheme employed by the FTX Entities involved utilizing some of the biggest names in sports and entertainment—like these Defendants—to raise funds and drive American consumers to... pouring billions of dollars into the Deceptive FTX Platform to keep the whole scheme afloat," mentioned the lawsuit against FTX founder Sam Bankman-Fried.
Naomi Osaka partners with Victoria's Secret for a clothing line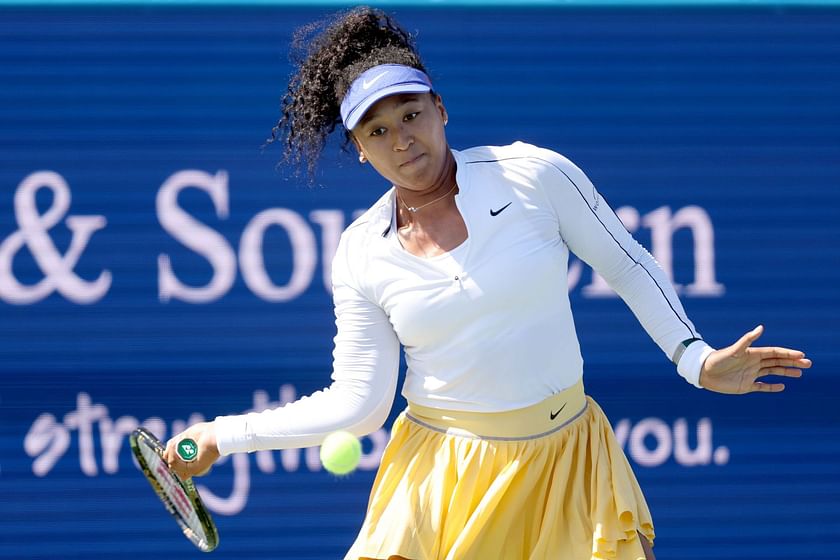 Naomi Osaka recently announced a collaboration with women's beauty and clothing brand Victoria's Secret for a collection comprising night and comfort wear. The clothing line flaunts lighter colors in a melange of hues across shrugs, nightwear, lingerie and shirts.
Osaka, who is expecting a child with boyfriend and rapper Cordae, took to Instagram to announce the collection. She pointed out that it marked the first time that the famous lingerie brand is collaborating with someone for a collection.
"So honored to present to you the Naomi x @victoriassecret collection, I was shocked to hear this but apparently I'm the first person to ever collaborate with Victoria's Secret on a collection and I'm so humbled and appreciative."
"Every piece in the collection is made out of recyclable material and the whole premise of the collection centers around chasing your dreams so I hope you enjoy everything as much as I do," the four-time Major champion wrote in her post.
Who is Naomi Osaka's boyfriend? All you need to know about the tennis star's dating history timeline