London O2 - Preview and Predictions
730 //
05 Nov 2012, 22:40 IST
This year has been quite a weird one for tennis. We are into the season's final extravaganza, yet we are unable to figure out whose year it has really been. It has been long since we saw Grand Slam trophies getting equally distributed, as has happened this year. So much so, the number one position in ATP rankings also got switched over twice this season (between Federer and Djoker), which itself is a rarity. Even in terms of other titles, none has a clear edge over the other, especially if you take the count between, again, Federer and Djokovic. And Andy Murray, who is currently ranked No.3 in the world, although has not won any ATP 1000 this year, has adequately compensated for that slip by winning the all-important Olympic gold medal. Not to mention – David Ferrer, who by the virtue of his yesterday's victory in Paris, is now leading the title count for this year. As weird it sounds (only because such  a scenario has not prevailed anytime in the recent past), the fact is this year the game has been much more competitive than before.
As the season's last tour  kicks off at the O2 Arena in London, let me quickly calculate how things might turn up and predict who, possibly, might end up having the last laugh at the conclusion of the finals.
Group A : (Novak Djokovic, Andy Murray, Thomas Berdych and Jo Wilfred Tsonga)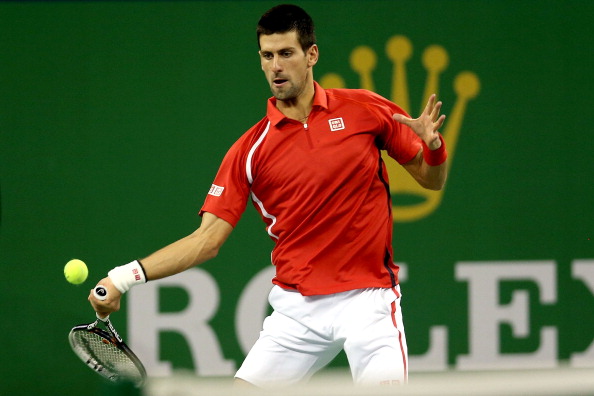 This group should ideally be called the 'Group of Death' as I don't see an underdog here. In this group packed with heavy weights, each player looks good enough to beat the other. Since it is only a "best of three setter", you cannot choose a player based on his ranking and so the position is immaterial. Now let us briefly look into the pros and cons of the players and foresee which two individuals look likely to top the group.
Novak Djokovic:
The Serbian has become the new World No.1, as I write this article. But his form this year has been a bit ordinary, considering the manner in which he dominated the year 2011. He comes from a second round defeat (technically a first round loss, as he had a bye in the first) in Paris Masters, where he was ousted in three sets even after pulling off the first one 6-0. In his group, his first match will be against Jo Wilfred Tsonga. This should be just the match Nole would have hoped for first up having been trapped in this star studded group, as the Frenchman is probably the least feared among the other three. I have a gut feeling that he will win his first match in straight sets and set the ball rolling.
Against Andy Murray though, he may just struggle, as he has been all throughout his career. He might just have the mental edge over the Brit but how far he will be able to make it count remains to be seen. Murray may not give him a chance to fight back from the brink again as he did in Shanghai. I expect Andy to win this one in three sets.
His match against the capricious Berdych will be very interesting. Novak has been having problems with big servers for some time now, so it won't be easy for him against the Czech. But if he succeeds in making his opponent play his baseline game, he can wear him out and such an approach could even weaken the Czech's service game. Novak should be winning this contest in three sets.
Andy Murray: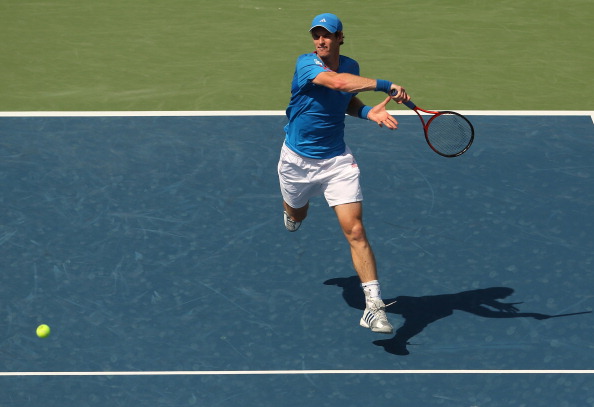 Murray's first match, as I write, is going on and I can only apologise for having started writing the preview a bit late. When the duo met in the semifinals of this year's US open, it was the Czech who got the first lead but Murray had time and also an extra set to fight back and finish his opponent in three sets. But it's a different set up in WTF and now it is imperative for the Scot to hold on to his service games, as one bad service game can cost him dearly. If Berdych keeps on serving well, he can surprise Andy, who, by the way, saw enough of the serves coming from a certain Janowicz in Paris Masters, to whom he eventually lost. Giving a slight edge to Murray, I predict he will win this match in three sets.
The British No.1 should not have any problems facing the Frenchman, unless the latter comes up with his "A" game. Many a times we have seen Jo look stupid in the court because of his mind-blowing mistakes, most of which are beyond our comprehension. It depends on which Jo turns up this year. He was the finalist last year against Roger, so we cannot take him lightly. But still, I do not see Andy losing to him this time and predict a straight sets win for the Brit.
Thomas Berdych and Jo Wilfred Tsonga:
This match between the two power houses will be worth watching. You may not get to see baseline rallies between the two, as both will try finishing points off quickly. Tsonga is no doubt more talented than the Czech, but then he always ends up making more mistakes than his opponents by misreading certain shots. I back Berdych to win this one in three sets.
Semifinalists: Murray and Nole.
Group Topper – Murray.
Group B: (Roger Federer, David Ferrer, Juan Martin Del Potro and Janko Tipsarevic)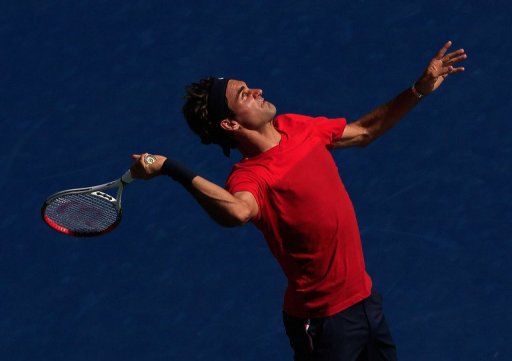 This is perceived as the easier of the two groups. But I beg to differ. This group is of course easier, but it is not so for all of them. It is easier in Federer's point of view only. Just looking at that group, if you take the Swiss out of the equation, I would say any one of them can make it to the semifinals and to establish my point, let me review their chances, taking one match at a time.
Roger Federer:
He has been a six-time winner of tour finals and this could well be the seventh time. He will be facing Tipsarevic in his first match and it will take a super human effort for the Serb to win it. Now, I don't need to go deep and discuss their chances as I expect Federer to demolish his adversary in straight sets – something like 6-4 6-2.
Federer's next opponent will be David Ferrer of Spain, to whom he has never lost a single match in his entire career. Ferrer might have won 7 titles this year, but that accomplishment won't be enough for the Spaniard to stop the Swiss whose favourite surface is indoor hard courts. I expect Federer to win this match in straight sets.
The only match which could throw a bit of challenge to Federer would be the one against the man to whom he recently lost – Del Potro. Let me assure you it is not going to happen in straight sets for Federer, but then he would not be under pressure to win this one. Even if he loses in three sets, he would have beaten his other opponents comprehensively without dropping one. Nevertheless, I go with Federer to win this one.
David Ferrer: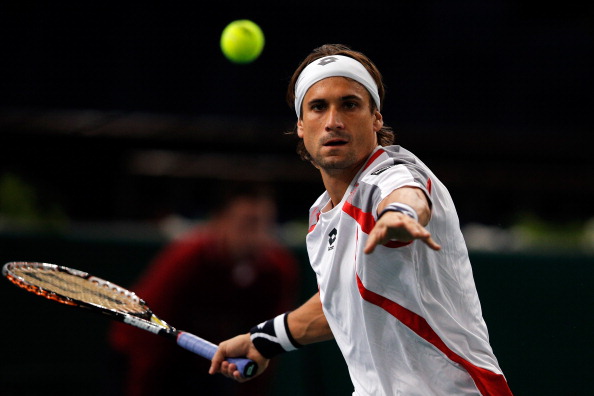 Like I said, he does not stand a chance against Federer but he can pose a tough challenge to his other two opponents. His match against Del Potro can go either way. The type of fetching job that the Spaniard does would only bring in more errors from the racquet of the Argentine. Del Potro is required to serve really well right from the start or he will be left repenting at the end of the match. Between them, though it is hard to pick one, I predict the Spaniard to lose in straight sets to the tall Argentine.
All I can say about Tipsarevic is – with all due respect – he's lucky to be here. He has been one of the top 8 players all right, but that does not mean he is equally talented. Ferrer just needs to be play his normal game to vanquish his opponent in three sets, and if he ups his tempo a bit then he can do the same in straight sets. The result, either case, will be the same.
Janko Tipsarevic and Del Potro:
Del Potro will be winning this and will do it in straight sets. There is nothing more left for me to say about this. If Argentine loses this (probably he is the only one who looks likely to lose against this man with sun glasses, if anyone does) then this group would make for interesting reading. The number of sets lost and won would decide who gives company to Roger Federer from this group to make it to the last four.
Semifinalists: Federer and Del Potro
Group Topper: Federer
Semi finals line up:
Federer Vs Djokovic
Murray Vs Del Potro
Final: Federer Vs Del Potro