Looking ahead with the Big Four: Possible Scenarios for 2013
1.05K //
30 Dec 2012, 20:23 IST
The second Andre Agassi, the born-again tennis cleric not the early-edition punk, was a friend of pain. Every December day he trained brutally, sessions that included running up a hill in Las Vegas, forwards, backwards, six times, 10 times, pausing only to vomit on his road to greatness.
When the year commenced, Agassi was ready. Ready to run to that extra ball deep into a match. This was his edge. Of the eight Grand Slam titles he won, four came at January's Australian Open. - Rohit Brijnath
For all its lack of action, the off season might well be amongst the most exciting periods in the tennis calendar. It's true that the art exhibition called Roger Federer seems to be temporarily closed, that Pierre, that cute little poodle, is getting more of Djokovic's attention than all his fans, and Rafael Nadal, apart from his occasional tweet, might as well be the mysterious Sicilian mafia boss living underground. There is however a building sense of anticipation that seems to make up for all the lack of action. The December break has been crucial before (remember Novak Djokovic after the break of 2010) and there is every reason to believe this one will be as well. Perhaps, it's got to do with the fact that this is the only part of the year when tennis players can try and rework their basic skill set, change the service action to add a few miles, flatten that forehand a little or get a slightly more solid backhand, and at the level tennis is currently being played, it is 'fews' and the 'littles' that make all the difference. Or maybe it's just the motivation with which players return to the tour from their breaks, for in as tightly packed a schedule as this, momentum can take you a long way. Whatever the reason, the break ensures, almost always, a change in order, an emerging hero or a struggling legend, and makes the new season of tennis that much more fun to watch. And as we come to the end of this break, here is looking forward to 2013 with the Big Four.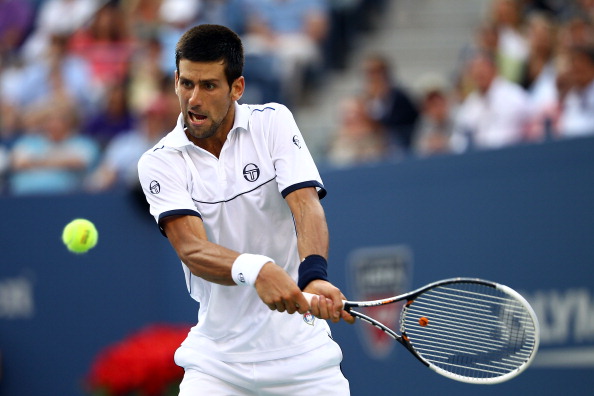 1. Novak Djokovic: He began 2012 stating two clear goals. Win the French Open, win a medal, preferably gold, at the Olympics. By the end of the year, he had accomplished neither. He lost a rain plagued final to Rafael Nadal at Roland Garros and lost the bronze medal match at the Olympics to del Potro, after being knocked out by Andy Murray in the semi finals. You would have been tempted to call it a disappointing year, but for the fact that he finished World no 1. He won 6 titles including the Australian open and actually won 5 more matches than he did in his magical 2011. He certainly enters 2013 with a lot of momentum.
Best 2013 scenario: For a man who came agonizingly close to achieving the calendar Grand Slam in 2011, you have to say, win all four Slams.
But at the level Andy Murray and Roger Federer are currently playing, it might just be outside the realm of 'realistic.' He will look to win at least 2 Grand Slams, Australia, where he is looking for his 3rd straight, and the US being his best shots. If his desire to finish 2012 as World no 1 was any indication, he has grown fond of the number and will certainly do everything he can to stay there.
Worst 2013 scenario: Finish without a Slam and end the year ranking outside the top three. Depending on how strong a comeback Nadal makes, this is a possibility. He held a losing record in 2012 against the rest of the Big Four (7-8) and will certainly have to turn that around to avoid this scenario. del Potro  and Andy Murray are his biggest contenders on the hard court, Federer is still legendary on grass and the clay had Rafael Nadal scribbled all over it. So, basically nobody is handing out Grand Slams. He will have to fight through this year to finish at the top of the pile.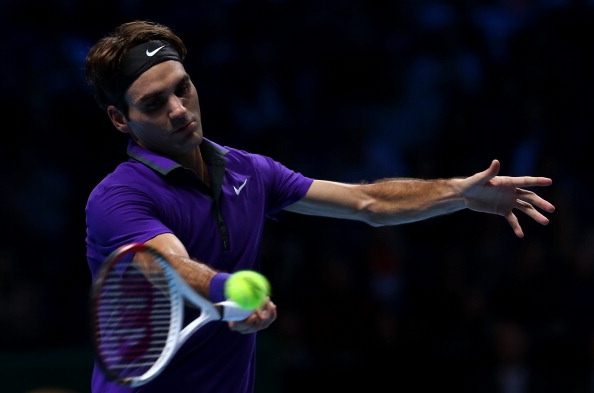 2. Roger Federer: While so much has been written about Djokovic finishing World No 1, it has to be noted that Federer held the top spot all the way from the victory at Wimbledon to nearly end of the season. He won as many titles as Djokovic including the Wimbledon, had a win loss record of 71-12, and at 31 that is no mean achievement. Add to that the silver at the Olympics and you are looking a year that most tennis players would die for. The Swiss by no means is at the prime of his game, but you cannot help but admire the passion with which he strives against his younger competitors, who with swifter feet and stronger arms have a clear physical edge. He heads into 2013 with the same passion that has defined his game so far.
Best 2013 scenario: Win the Wimbledon and maintain, if not improve, the ranking.
Federer currently shares the record of most Wimbledon championships with Pete Sampras (seven each) and he will do everything to make it his own. It is also his best chance at winning a Grand Slam. The second part is a bit harder though. To remain at No. 2 or get back to the top spot means to be able to consistently beat the rest of the Big 4 and see off threats in del Potro, Tsonga and others. His straight sets loss to Andy Murray at Shanghai and the two losses to del Potro (Swiss Indoors finals, WTF Round Robin) are however not very healthy indications of this.
Worst 2013 scenario: Finish outside the top four rankings and announce retirement at the post match conference of a second round exit at the French Open.
While a case can be made for the first part, the retirement in Paris is rather unlikely (that would mean retiring before Wimbledon). Federer did indicate earlier this month that he will try and manage his schedule so that he can play at the highest level until the 2016 Olympics at Rio, but by then he would be 35 and I am certainly not holding my breath. He will look to be particularly picky about tournaments this year though. He played 19 tournaments in 2012, 2 more than Novak Djokovic, apart from his commitment to the Davis Cup and he will have to cut down to have a chance of staying longer.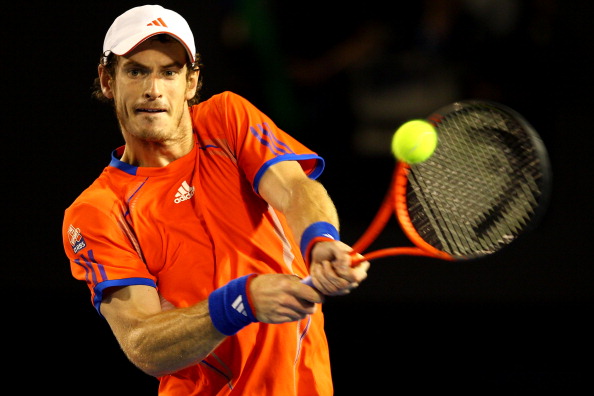 3.  Andy Murray: Andy Murray had a remarkable 2012. He finally got the ghost off his back, winning the US Open and in my view more significantly, the Olympic Gold in front of his home fans. While arguments have been made about the Olympics being a best of three sets tournament and therefore not comparable to the Grand Slams, I would still consider it extremely close to a Grand Slam. If you consider the way the top players steered their schedules to have a well prepared Olympic outing and the fact that a lot of matches lasted as long a five setter indicating commitment and the whole lot of national sentiment involved, you will have to agree the gold is a very significant result. Murray goes into 2013 more confident and relaxed than ever and finally with authentic defense for being considered the part of Big 4.
Best 2013 scenario: Add to the Grand Slam tally and achieve the No 1 ranking.
The only worse achievement than winning no slams in the view of Tennis media is perhaps winning one slam and none thereafter. You will be eternally subjected to the ridicule of being the 'one slam wonder' who had incredibly potential but never made use of it. Over the long run you might even be written off an aberration in a logical order of things. And with the British media right on his back, Murray will want to add as many slams as he can and as quickly as he can. He is also the only one in Big 4 who has not held the ATP World No 1, and he will certainly look to change that.
Worst 2013 scenario: Fire Ivan Lendl, have a string of losses, settle down in the Scottish countryside and write a book called 'How I won the Olympics and a Grand Slam.'
Different players take differently to success, especially if it has come after a long struggle. There are some who are fuelled with renewed flame of desire now confident of their capabilities, but there are also others who succumb to a false sense to complacency, now convinced they have achieved everything that they have been sent down for. It remains to be seen if Andy Murray still has the flame burning for more success, more Grand Slams and a career worthy of the hall of fame.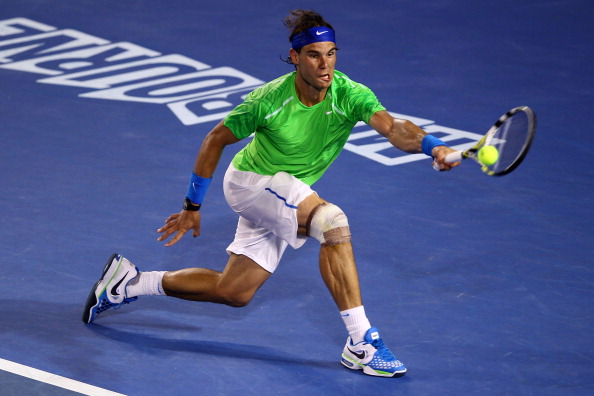 4. Rafael Nadal: The customary French Open, a shock second round Wimbledon defeat at the hands of 'never heard of until, never heard of thereafter' Lukas Rosol and bad, really bad knees have defined Nadal's 2012. He pulled out of the exhibition event at Abu Dhabi, where he was to make his comeback, the ATP tournament at Doha and the Australian Open citing a stomach bug and that has raised more questions than it has answered. His fitness has been a major concern for the tennis fans and 2012 was certainly poorer without him being there for most part. He heads into 2013, well, injured.
Best 2013 scenario: Return to full fitness, get into the top 3, win a Slam.
I really hope his rehabilitation strategy works out. He has done everything that he can to avoid a very tricky surgery and try and solve the knee problem once and for all. He clearly thinks one long but successful break from the tour is better than recurring injury problems and you will have to agree with him considering the level of today's tennis. Now the plan is perhaps to get back in the clay season where he has been the most dominating player in the history of the game. A French Open title and a top 3 finish should be considered a very successful comeback year.
Worst 2013 scenario: I almost don't want to say it, but yes, another injury.
While it has only been spoken in hushed whispers during this injury, another injury of similar magnitude and within an year of recovering from the previous could possibly (still, not definitely) call curtains on what could have been amongst the very best careers of the modern era. And I really have my fingers crossed for those knees to hold up for Tennis without Nadal somehow never feels complete.