Former World No. 1 Andy Roddick recently poked fun at fellow American J.J. Wolf's trademark mullet hairstyle.
Currently competing at the Italian Open, Wolf began his campaign with a straight-sets victory over Hugo Grenier. He then caused an upset as he ousted the 14th seed Hubert Hurkacz from the Masters event, defeating the Pole 6-3, 6-4.
Andy Roddick appeared on Tennis Channel Live, to discuss Wolf's campaign in Rome. In a lighthearted moment, Roddick poked fun at the 24-year-old's distinctive mullet hairstyle, jokingly suggesting that he may have gone to Supercuts and asked for the reverse Ricky Vaughn, a character who is played by Charlie Sheen in the movie 'Major League.'
He went on to quip that there was no way the haircut could have originated in Europe, joking that no European salon would allow the look.
"Yeah I was just thinking as we were talking about J.J. Wolf. It's like he went to Supercuts and asked for the reverse Ricky Vaughn from 'Major League.' Like there is no chance that J.J. Wolf got that haircut in Europe. There's no chance, they wouldn't do it," Andy Roddick said.
J.J. Wolf will take on Alexander Zverev in the third round of the Italian Open in their first-ever meeting on the ATP tour.
"Props to Roland Garros, and happy to see it" - Andy Roddick applauds French Open for boosting prize money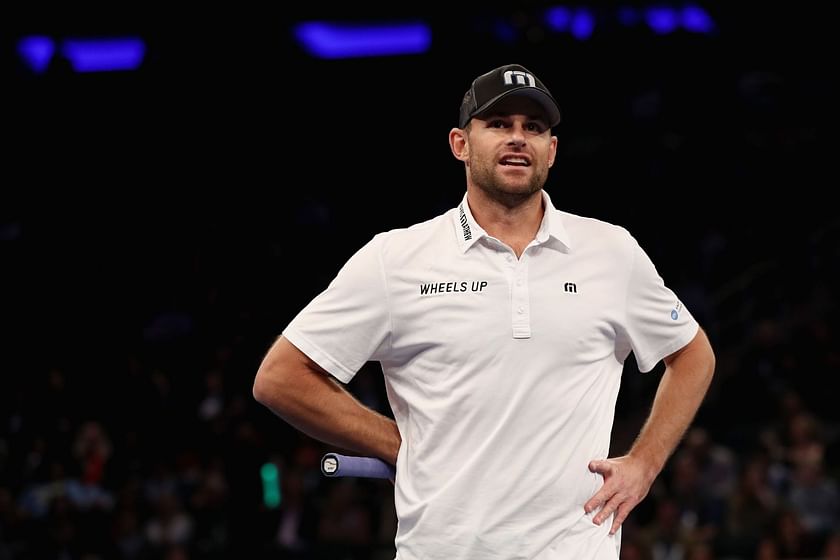 The French Open recently announced an increase in their prize money for the 2023 edition of the event. The champions of the singles tournaments will now receive €2.3 million euros, or approximately $2.5 million, an increase from €2.1 million euros, or approximately $2.3 million, awarded to the winners in 2022.
The total prize money allocated for the tournament will be a record €49.6 million or roughly $54 million, which is over 12% higher than last year. The increase in prize money will be mostly focused on the earlier rounds of the tournament, with qualifiers and first-round losers receiving significantly more than they did in 2022.
Speaking to the Tennis Channel, Andy Roddick expressed his delight at the increase in prize money at the French Open and stated that it was welcome news, especially for players ranked between 90-105, who will benefit from the increase.
"This is great news. You know, listen, it's tough being in the 90-105 range on tour. And since the Challengers don't offer much prize money, you have to motivate that level with a break in the top 104. And this is the payoff for being successful in those Challengers. So, props to Roland Garros, and happy to see it," Roddick said.