There's been a bit of a shake-up in this week's ATP rankings as 11 players have attained new career milestones. Frances Tiafoe has moved up a spot to No. 14, securing a new career peak. He is participating in this week's Dallas Open, and a title would push him even higher up in the rankings.
Jiri Lehecka's great start to the season continues. After reaching his first Grand Slam quarterfinal at the Australian Open, he won both of his Davis Cup ties over the weekend. The Czech youngster has risen by a couple of places to No. 37 and given his form, he's likely to go even higher soon.
Ben Shelton and Benjamin Bonzi have each jumped three spots to No. 41 and 42 respectively, while J.J. Wolf has gained five places to be ranked No. 43. Both Constant Lestienne and Marc-Andrea Huesler have risen by four spots to No. 48 and 49, respectively.
All five players have now reached a new career high, with the latter two also making their top-50 debuts. Other players to achieve new ranking peaks this week include Gregoire Barrere (No. 75), Roman Safiullin (No. 82), Zhizhen Zhang (No. 91), and Yibing Wu (No. 97).
Novak Djokovic inches closer to a new record with his ATP rankings reign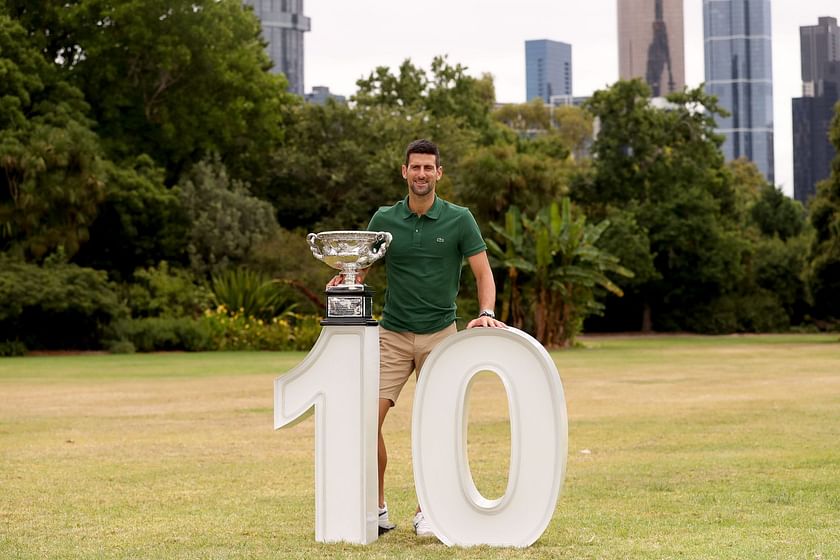 Steffi Graf was the top-ranked player in the world for a total of 377 weeks. Her last week as the World No. 1 was back in March 1997.
Graff's reign is the longest atop the rankings by any player of either sex. But now, almost 26 years later, that mantle is likely to be passed on to someone new.
It's no surprise that Novak Djokovic is that player. By winning his 22nd Major title at the Australian Open, Djokovic ascended to the top of the ATP rankings once again last week. The Serb has kicked off his 375th week as the World No. 1 this week.
Another couple of weeks would see him tie Graf's record, and if Djokovic remains on top when the rankings are released on February 27, he'll surpass the German. Given Djokovic and other players' schedules, coupled with the points they have to defend, the Serb is likely to script history this month itself.
But even if there's some twist in the tale, it would only delay the inevitable. Djokovic has been in fine form for a while now, so even if there's a hiccup, Graf's ranking record is almost certain to be broken.
To view this week's ATP rankings, click here.