Jannik Sinner's former coach Riccardo Piatti recently applauded the Italian for his performance at the 2023 ATP Finals in Turin, Italy.
Sinner finished runner-up in the year-end tournament, falling to Novak Djokovic in straight sets, 3-6, 3-6. His performance en route to the final, however, was outstanding, as he defeated the likes of Stefanos Tsitsipas, Djokovic, Holger Rune, and Daniil Medvedev. He was also the lone unbeaten player on the roster till the summit clash.
After the ATP Finals' final on November 19, Jannik Sinner's ex-coach Riccardo Piatti released a statement via X (formerly Twitter) congratulating the Italian on his 'beautiful' week and wishing him 'best of luck' for his future.
"I publicly would like congratulate Jannik (because privately I have already congratulated him) for this beautiful week, he played a great tournament and a high level tennis.
"I would also like to say that this does not surprise me too much, because I have always believed in him and I always knew that Jannik was ready to do great things, because in these years he has always shown a constant growth, an incredible attitude to work and consistency in results and improvement," Piatti said.
"I can only be happy for this final and for this week, because as it happens to any teacher, of any age group, it is great to see your 'students' excel and grow, both physically and professionally.
"Yesterday's final is surely just the first of a long series he will play and win, and I wish Jannik the best of luck for this present and future. As I have always said and always will say, 'Forzaaaaa and have fun'," he added.
Piatti then brought up Jannik Sinner's withdrawal from the Italian Davis Cup team due to an injury and praised him for not letting criticism and accusations of being unpatriotic affect him.
"In conclusion, I also wanted to say to him 'bravo' for not listening to the useless criticism he received during his last non-participation in the Davis Cup, about his non-attachment 'to the jersey' and about whether or not he felt Italian. Sterile criticism that came from people who are not competent and who do not know how to perform at a high level," he said.
The veteran Italian coach added:
"Jannik, weeks like this at the Finals, the future Slams you will win and the world ranking are the best way to show your attachment to Italy and to make all Italians proud to have someone like you among the best athletes in the world."
---
Why did Jannik Sinner and Riccardo Piatti split?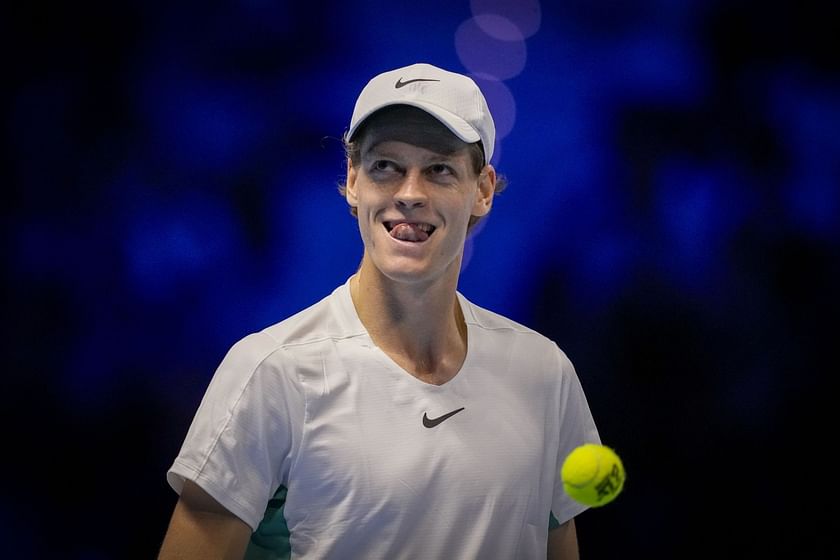 Jannik Sinner surprised many last year when he announced his split from long-term coach Riccardo Piatti, who guided him to six ATP titles and a top-10 ranking.
The 22-year-old was happy with their collaboration but decided it was time for a change. He said (Via Tennis World USA):
"I did what I thought was good for me, even if the decision was not easy. to take. With Riccardo, we did an incredible job. I left home at 13 to go there, I made it to the top-10."
Sinner is currently coached by Simone Vagnozzi and Darren Cahill. Cahill, who previously worked with Andre Agassi and Simona Halep, among others, joined the Italian's team during the 2022 grass season.