Tennis fans have not taken kindly to Marion Bartoli's comments about Novak Djokovic.
Former World No. 7 Bartoli recently stated that Djokovic would have been a lot more beloved had he not come from an Eastern European country like Serbia. She further said that the Serb would have had a statue dedicated to him in every city if he hailed from a country like the United States of America.
"We know very well that if Novak was American, he'd have a statue in every city. The fact that he is Serbian means that he is not as publicized. Coming from a small Eastern European country, with a recent painful past, affects one's popularity rating," she said in a recent interview for RMC.
A majority of the fans did not agree with Bartoli, with one stating that she was overestimating the popularity of tennis in America.
"Sampras did not get statues in every city back when 14 slams was the record. She may be slightly overstating the popularity of tennis in the broader American consciousness," said a fan.
Another fan who also disagreed with the Frenchwoman said that Djokovic wasn't as beloved as players like Michael Jordan, Kobe Bryant, or Lionel Messi due to his "off-putting personality".
"By her logic, Serena and Venus should have "statues in every city." I'm not aware of any. I like Djokovic. Always have. That he is not as beloved as Jordan, Kobe, Messi, Pele, etc. is truly the fault of his own off-putting personality. Sorry<" said another fan.
Here are some more fan reactions:
---
Novak Djokovic: "If I wasn't from Serbia, I'd have been glorified on a sporting level many years ago"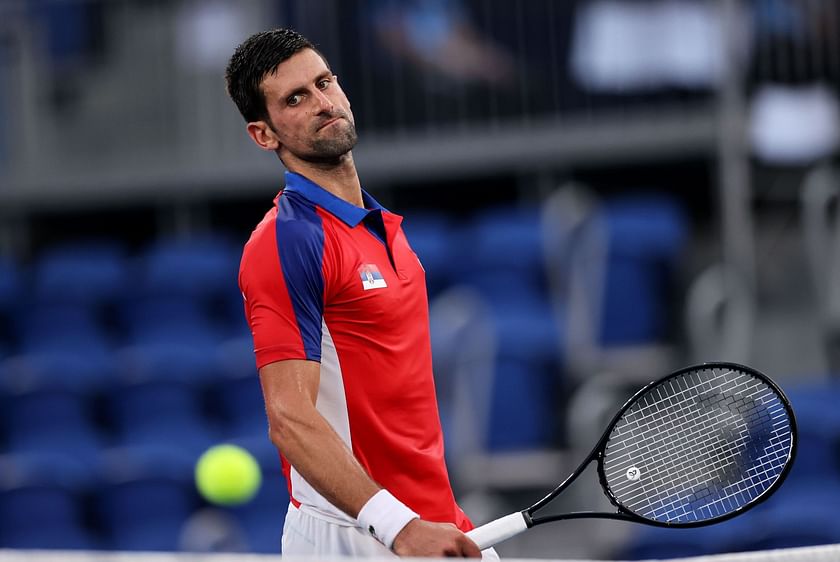 Marion Bartoli's comments came after Novak Djokovic opined that he would have been glorified as a sporting hero, especially in the West, a lot more than he is if he did not hail from a country like Serbia.
On being asked if he should feature in a conversation about the greatest athletes of all time across all sports, Djokovic, who now holds an Open Era record 24 Grand Slam titles, said (via Sportklub):
"I leave that up to you and everyone else, whether or not I deserve to be part of that discussion... but one thing is a fact, though – if I wasn't from Serbia, I'd have been glorified on a sporting level many years ago, especially in the West."
The World No. 1, however, was quickly to add that he was proud of his Serbian roots, saying:
"But, well, it's part of my life's journey, I'm grateful that I come from Serbia. It gives me faith and hope, that's why everything I achieve is sweeter and fulfills me even more."