Novak Djokovic finally received the green light for his entry into the 2023 US Open after the American government issued a statement on Monday (January 31) saying that all COVID-19 emergency measures will end on May 11.
The Serbian's refusal to get vaccinated prevented him from participating in the Grand Slams in Australia and America last year. The Australian government eased their COVID-19 measures at the start of the 2023 season, which helped Djokovic participate in the Major Down Under, where he clinched a record-extending 10th title. However, fans remained skeptical about the 35-year-old's participation in the US Open for the second consecutive year.
With the announcement of America easing their COVID-19 measures, Djokovic's fans can breathe a sigh of relief as there will be no restrictions that will prevent the player's entry into the country even if he is not vaccinated.
In light of the news, several fans expressed their delight on social media for the Serb. One user stated that the calendar year slam is "very much on" for the World No. 1 as it is certain that there will be no issues for him to take part in the other two Grand Slams of the season and possibly make a clean sweep, having won the Australian Open title already.
"The calendar year slam is very much on for Djokovic," read the tweet.
Another fan felt that it would be "great" to see him play in the USA this time around. However, he expressed his irritation at the authorities for having banned him last year even though he played in 2020 and 2021 when the coronavirus pandemic was at its peak.
"Great that he will be able to play. Madness that he was allowed to play in 2020,2021 but banned in 2022," they wrote in their tweet.
One user felt that if the World No. 1 cannot play in the Indian Wells or Miami Open, which is set to take place when COVID-19 measures are in place, he could use that time to rest and reenergize for a shot at the Calendar Slam.
"Not too bad after all if he can't play Indian Wells and Miami because he'll be able to rest. If he hadn't travelled to Tokyo 2 years ago he would have probably achieved the calendar slam...which he'll probably get this year," read a tweet.
Here are a few other fan reactions:
---
Novak Djokovic motivated to win "as many Grand Slams as possible"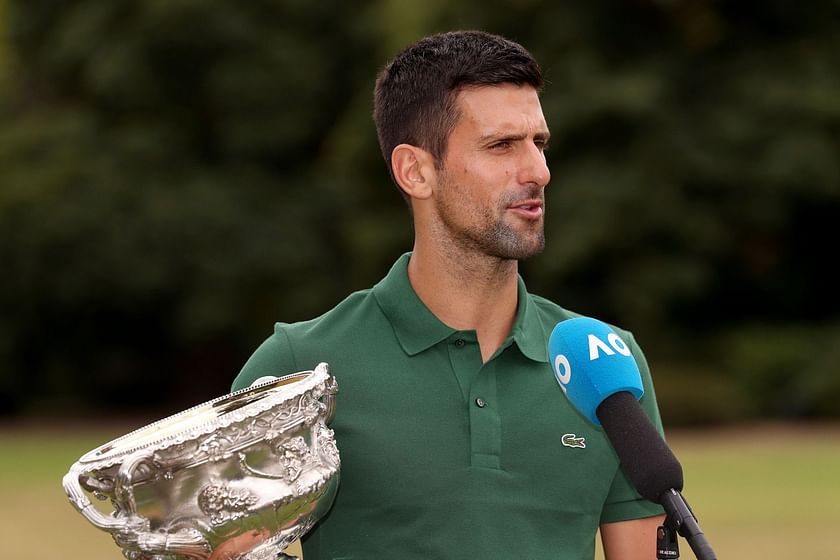 Novak Djokovic conveyed that he is still "motivated" to achieve more success and silverware despite reaching the tail end of his career.
Speaking at a press conference after winning the 2023 Australian Open, the 35-year-old stated that the trophies are the "biggest motivational factor" for him to play at the top level and will therefore try to win "as many Slams as possible."
"Of course I am motivated to win as many slams as possible. At this stage of my career, these trophies are the biggest motivational factor of why I still compete. That's the case without a doubt," he stated.