Daniil Medvedev has put aside his differences with Alexander Zverev following a contentious exchange of words last month. However, he hasn't ruled out the potential for a renewed feud if they were to cross paths again in the future.
Medvedev and Zverev last faced each other during the third round of the 2023 Monte-Carlo Masters. It was an intense contest, and Medvedev saved two match points before ultimately prevailing with a hard-fought 3-6, 7-5, 7-6(7) victory.
In the aftermath of the match, Zverev accused Medvedev of employing gamesmanship. That led Medvedev to respond by urging Zverev to introspect and "look in the mirror."
Currently competing in the Italian Open, the reigning 2021 US Open champion has progressed to the fourth round with a three-set win over Bernabe Zapata Miralles. Medvedev now awaits the winner between Zverev and J.J. Wolf, whose third-round match was interrupted by rain with Zverev leading 6-4, 3-3 on Monday.
Speaking to Tennis Channel's Prakash Amritraj, Medvedev expressed excitement at the possibility of facing Zverev for the 15th time on tour.
"Could be exciting. I mean, all of our matches are exciting, the last two were crazy — Indian Wells and Monte-Carlo," Daniil Medvedev said. "We hadn't played for a long time, he was injured and actually, we didn't play in 2022 at all, I guess. And that's a little bit crazy because we have played like 15 times already."
The former World No.1, who leads 8-6 head-to-head against the German, added that they spoke to each other recently and resolved their issues. However, Medvedev also said he couldn't guarantee peace if they were to clash again.
"Talking about Monte-Carlo [incident], we talked about it afterwards, so I think everything is fine. Yeah, seems like everything is fine for both of us. You know, I lost a match against Holger [Rune] when I was speaking about this incident, he lost a match against me. It happens. So I think we're fine but it doesn't mean that if we're playing tomorrow, there's not going to be something. You never know. We're both competitors," he added.
---
Daniil Medvedev: "This year, I am playing really well"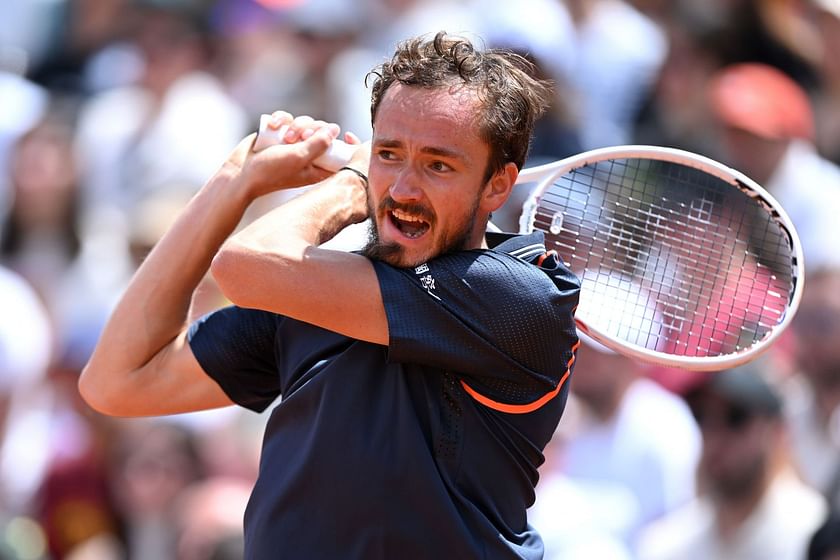 Daniil Medvedev defeated Bernabe Zapata Miralles 3-6, 6-1, 6-3 in the third round of the 2023 Italian Open on Monday, May 15. In an on-court interview, he stated that he was feeling great on clay (his least-favorite surface) this year and hoped to keep playing well.
"I want to win as many matches as possible," said Medvedev. "I know it can be a little bit trickier for me on clay, but honestly, this year, I am playing really well. The matches I lost, I lost against great opponents who [just] played better than me and not much [else] to say."
"I'm doing my absolute best and playing well. I already beat a lot of good opponents. I'm feeling great and just looking forward to trying to play my best tennis until the end of the clay season," he added.
This is the first time that Medvedev has reached the fourth round in Rome. His previous best result was the second round in 2021.