Tennis fans found themselves in Daniil Medvedev's corner after coming across his response to Alexander Zverev's comments on fair play after their 2023 Monte-Carlo Masters third-round clash.
Medvedev saved two match points in the deciding set before defeating 13th-seeded Zverev 3-6, 7-5, 7-6(7) on Friday, April 14. After the match, the 16th-ranked German expressed his rage over Medvedev leaving the court for a bathroom break in the third set.
The two players exchanged a cold handshake at the net before Zverev, speaking at a post-match press conference, said:
"He is one of the most unfair players in the world. I take fair play and sportsmanship very serious. He does not. He takes a toilet break when it's not possible anymore."
In response to Zverev's comments, Medvedev said:
"Sascha is living in his own world. When he loses, we can find maybe 25 interviews of him where he does say some strange things. So I had a fight with Diego [Schwartzman] in ATP Cup. Honestly, I'm at fault, and probably he doesn't like me the way maybe he liked me before. And I'm sorry that a guy like Diego, who's so kind and so fair play, feels like this about me."
"Sascha is not like Casper [Ruud], Diego, or Andrey [Rublev]. When he says someone is not fair play, you're like, 'Okay, great. Look at yourself in the mirror'."
Fans got a good laugh out of the former World No. 1's answer, while also appreciating his apology to Schwartzman.
"Okay - Meddy can be annoying - but this is so well said, dammit Medvedev. And I appreciate the Diego apology. But also kind of funny he said "maybe" Karen," a fan tweeted.
"Daniil doesn't start shit but if you start shit with him, he'll throw it back at you and drag you for filth. Not the one to be messed with. I say that's fair," a user wrote.
"If anyone watched the match, you know that this is all in Zverev's head. And sometimes it's a pretty good idea to keep it in your head," another tweet read.
Here are some more fan reactions:
---
Daniil Medvedev unaffected by Alexander Zverev's public ranting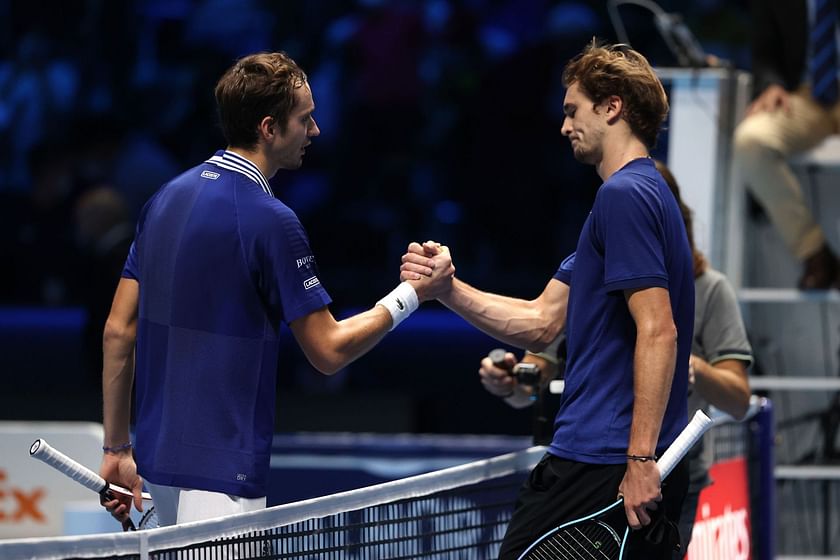 When asked if it bothered him that Alexander Zverev decided to go public instead of trying to resolve the issue personally, Daniil Medvedev shook his head and said:
"It doesn't disappoint me at all, but again, if in one week, he's going to continue saying, well, I'm going to going to come to him in the locker room and say, 'Let's discuss what's wrong. Tell me'. And maybe, we never gonna speak again and we are gonna be enemies or whatever. But at this moment I don't care much."
Medvedev lost 6-3, 6-4 to Holger Rune in the quarterfinals of the 2023 Monte-Carlo Masters. It was only his second defeat in his past 28 tour-level matches, with the run including titles in Rotterdam, Doha, Dubai and Miami.