Despite Emma Raducanu's frequent injuries and prolonged poor form, tennis coach Rick Macci is willing to help her since he believes that she can get back to winning Grand Slam titles.
Currently placed at No. 85 in the WTA rankings, Raducanu is set to drop out of the top 100 on Monday, May 8. She recently disclosed that she'll be undergoing surgeries on her hands and ankle and that she would be out of action for the next few months, meaning the Brit will not participate in the French Open and Wimbledon.
Speaking on the Tennis Unfiltered podcast, Macci remarked that similar to his former student Jennifer Capriati, Raducanu could script a marvelous comeback as well.
"I believe that she can come back and be one of the best players in the world and win Grand Slams. Remember Capriati disappeared off the face of the earth. She not only came back, she won three grand slams, and an Olympic gold. It's not where you start. It's where you finish," he said.
Macci stated that it was wrong to call her US Open victory a fluke before lauding the technical aspects of her game.
"What happened in New York wasn't a fluke," he added. "You have to have the game and lots of other attributes to do something like that, and her mental strength could be her best asset even though now it's probably kind of lopsided. But I love the technical part of her game. She's authoritative. She can play through you. She has the game."
The 68-year-old American, who has coached players like Serena Williams, Venus Williams, Andy Roddick, and Maria Sharapova, has Raducanu a helping hand and claimed that he could get her back to winning ways.
"You don't lose talent. You don't lose the game. You lose the confidence. I've never met her. I would love to work with this young lady. I could help her mentally. I know I could get this girl back on track. Her life has changed. But that doesn't mean she has to change. Everything has changed around her, but it's still her playing tennis," he concluded.
---
Emma Raducanu dejected after getting sidelined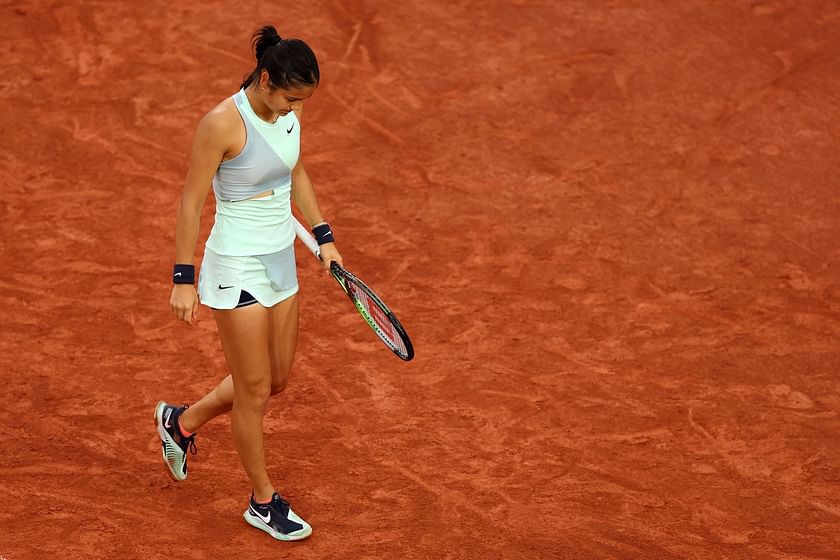 Emma Raducanu's hunt for a second singles title after the historic 2021 US Open triumph continues. She became the first player ever to win a Major as a qualifier in New York two years ago.
However, Raducanu's level kept dipping and numerous injuries saw her retire mid-match on multiple occasions. In a recent hand-written note, she expressed disappointment at missing some important events in the coming months.
"It is safe to say the last 10 months have been difficult as I dealt with a recurring injury to a bone of both hands. I'm having a minor procedure done on both hands to resolve the issues. I'm disappointed to share that I will be out for the next few months and while I am at it, will have another minor procedure that is due on my ankle," she said.
Raducanu has a 5-5 win-loss record this season, with early exits in all tournaments except the BNP Paribas Open, where she lost to Iga Swiatek in the fourth round.