Former World No. 5 Eugenie Bouchard documented her journey of watching King Charles' coronation on Saturday.
King Charles was officially crowned as the King of the United Kingdom on May 6, the first coronation the monarchy has seen in 70 years. Shortly afterwards, his wife Camilla Parker Bowles was crowned as the Queen.
Cries of "God Save the King" could be heard both inside and outside Westminster Abbey after the crown was placed on Charles' head. There were gun salutes all over the United Kingdom, two minutes of abbey bell ringing, and a champagne cork popping on the Mall in London, where a large crowd had gathered.
In light of all this, Eugenie Bouchard shared on her Instagram stories before the coronation that she was looking forward to watching the ceremony. Staying on theme, she posted a picture of a cup of tea and a box of cookies commemorating the late Queen Elizabeth and captioned it, saying:
"Ready to watch."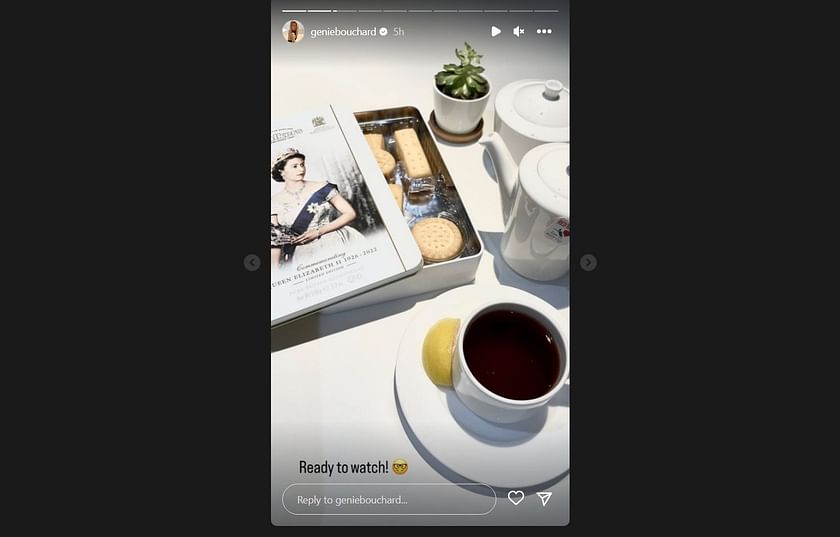 However, she quickly returned to her Instagram stories to update that she had missed the event due to practice but was catching up in the middle of her physical therapy session.
"Catching up on the coronation during pt cuz I missed it during practice!!!" she wrote.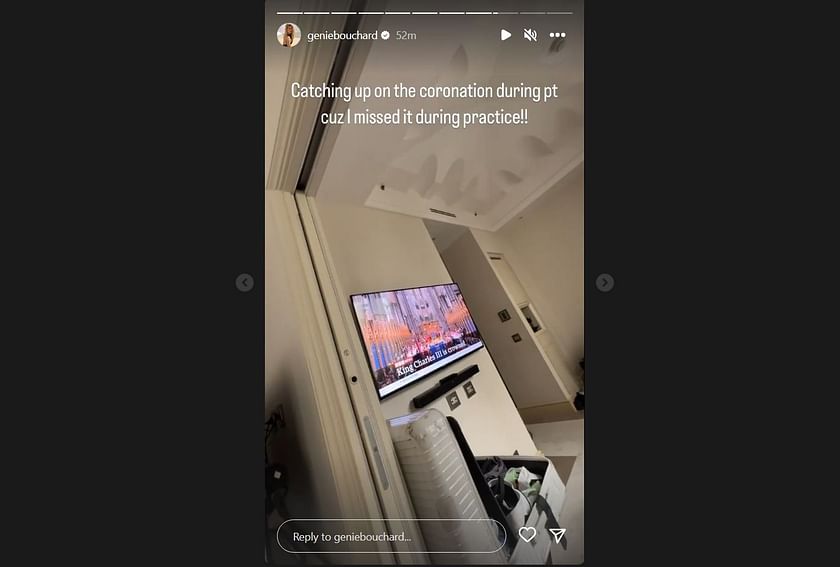 The Canadian then shared another photo of horses given to the British royal family by the Royal Canadian Mounted Police.
"These horses were gifts to the royals from the rcmp!" she wrote.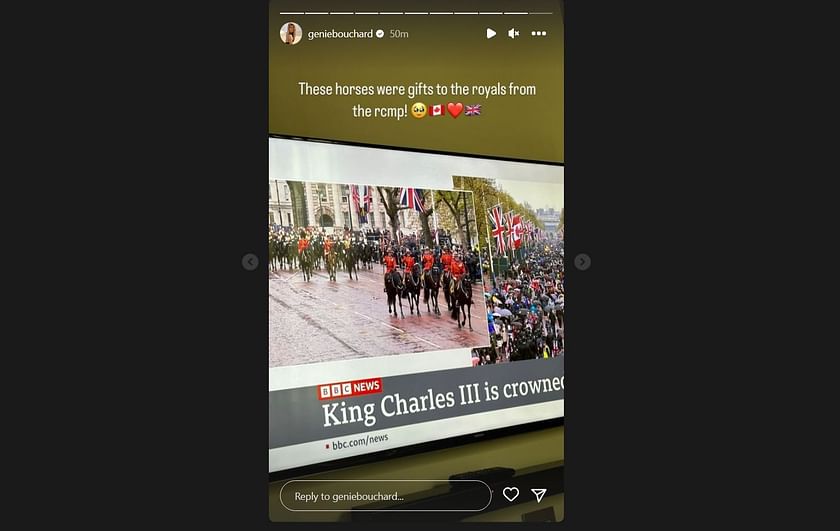 ---
Eugenie Bouchard supports Emma Raducanu over British media saga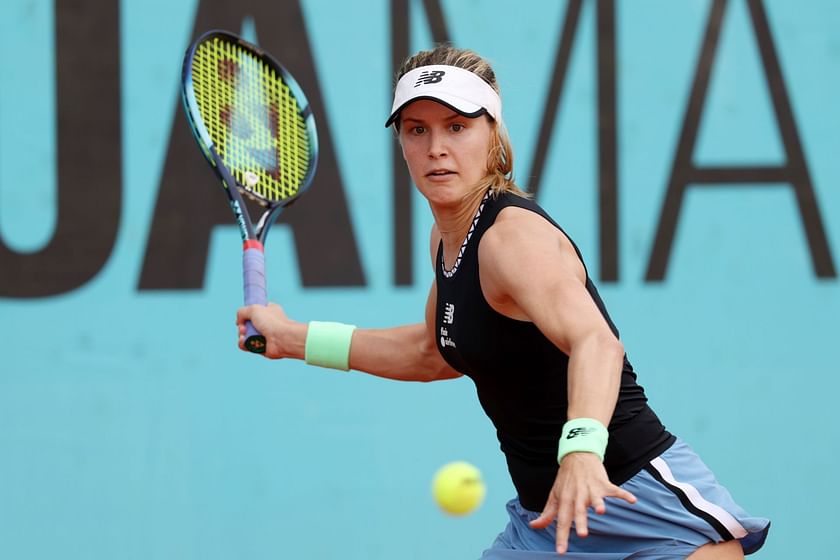 Emma Raducanu appears to be feeling the strain of her fall down the tennis rankings. During a bizarre press conference at the Madrid Open, she responded to 16 questions with only 58 words.
Raducanu was repeatedly questioned about the possibility of facing fellow Brit Jodie Anna Burrage at the WTA 1000 event, among other things, and her responses were barely coherent. The press conference with the former US Open champion became so tense that WTA officials were forced to end it.
In view of this, Eugenie Bouchard recently spoke with the WTA and shared her thoughts on the controversy. The Canadian said she understood the Brit's situation and sympathized with her.
"I see lots of similarities," Bouchard said. "I feel for her in the sense. She has a great life, she's set for life and she's had great achievements. But I can understand a little bit, possibly the pressure, the scrutiny."
"She tweeted something, posted something about not doing tennis one day," she added. "And people were like, 'Why don't you go practice.' I was like, 'Oh, my God, I went through that six, eight years ago.' Haters will hate, you know what I mean?"
However, it came to light afterwards that Raducanu had been suffering from a recurring bone injury, which eventually forced the former US Open champion to withdraw from Madrid. Currently in the process of undergoing surgery, the Brit will skip the French Open and Wimbledon this year as well.