Stan Wawrinka picked the 2015 French Open final against Novak Djokovic as the most "special" match of his enviable career, remarking that winning the title in Paris after winning the junior French Open made it all the more sweeter.
The Swiss defeated World No. 1 Djokovic in four sets to win his first Roland Garros title, the second Grand Slam of his career. Enroute to the triumph, he also defeated then World No. 2 Roger Federer in the quarterfinals. 12 years ago, in 2003, Wawrinka had won the junior title at Roland Garros, defeating Brian Baker in the final.
Speaking in an exclusive interview with ATPTour.com, Wawrinka recalled his 2015 memory, revealing that among the many special victories he has had so far, it was the one where he felt the most beautiful emotions.
"It's tough to say, but I would probably pick the French Open final against Novak Djokovic. It's tough to pick one because I've had so many. I'm lucky I have many big memories, but the French Open has always been special," Stan Wawrinka said. "In France, winning the title after winning in juniors is something really special."
The three-time Grand Slam champion also touched on the wonderful reception he has been getting from fans in tournaments ever since his comeback last year, calling it one of the "main" reasons he still keeps playing.
"Of course it's always special. That's one of the main reasons why I keep playing tennis. I enjoy what I'm doing. I'm passionate about it," Wawrinka said. "The emotion that I get from the fans, from the people in each tournament, from the support that I can get in matches, is always going to be special. I want to enjoy that as much as I can because the day that I will stop there will be no return."
"I know what abilities I have" - Stan Wawrinka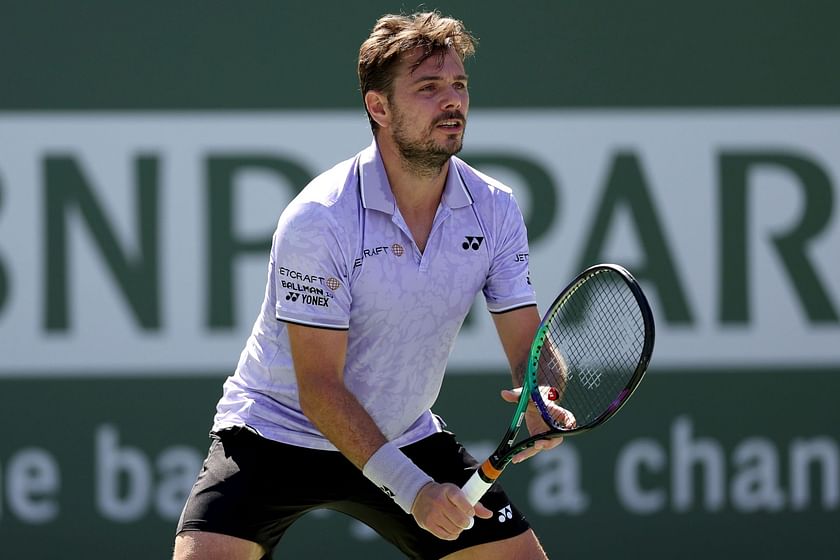 Stan Wawrinka further added that he has always been a hard worker who loved the process, meaning that his ability to have fun on the court did not depend on whether he won matches or which court he was playing on.
"I love the work, I love the process to get there too, so I'm lucky and happy that I enjoy what I have to do to be at my top level and also when I play matches, it doesn't matter which court, which big stadium, small stadium," Stan Wawrinka said. "For me, I always enjoy it and I always appreciate the sport."
The former World No. 3 made it clear that he was aware of the abilities he has, stating that he has been putting in the necessary work in practice that will allow him to play the game he wants to play. True to character, Wawrinka did not want to settle there and wanted to keep pushing for more.
"It's why I keep practising, why I keep pushing myself. I know what abilities I have. I know all the work that's put in that I have to do to be at that level. Of course it's great and I'm happy with it, but I want to keep pushing for more," Wawrinka said.