Elena Rybakina's defense of her coach Stefano Vukov over his behavior towards her during the 2023 Australian Open has divided tennis fans on social media. The 23-year-old recently hit back at the "disturbing comments" about Vukov, saying they stemmed from "misinterpretations."
After Rybakina's loss in the women's singles final on Saturday, Vukov was chastised by former American tennis player Pam Shriver, who thought he should have been more respectful towards the Kazakh.
Shriver's remarks came after Vukov was repeatedly seen screaming at his protege during her semi-final match against Victoria Azarenka, and he appeared to continue his aggressive behavior in the finals as well.
In light of this, Rybakina defended her coach on social media, clarifying that Vukov has always believed in her and that he is a great coach.
"After a great AO, I have seen some disturbing comments on social media about the behaviour of my coach Stefano Vukov. I want to clarify any misinterpretations," Rybakina wrote.
"Stefano has believed in me for many years, before anyone else did," she said. "We plotted a strategy together in how I could achieve great things and his method shows in my Grand Slam success so far."
She further stated that Vukov knows a lot about her as a person and as an athlete.
"He is a passionate coach, with a lot of knowledge about tennis. Unlike people that are making these comments, he has great knowledge about me as a person and as an athlete."
Tennis fans have since been divided over her support for her coach. While some were in support of Elena Rybakina's comments, others thought it didn't make any sense. One user thought it was "unfortunate" that the Kazakh had to post this after becoming a Grand Slam finalist.
"So unfortunate this is the first thing she has to post after completing a gs as finalist," the user wrote.
Another user thought Rybakina's remarks were completely justified, and that she "ended" Pam Shriver.
"She ended Pam Shriver," the user wrote.
According to another account, the reigning Wimbledon champion's coach should "work on his manners."
"I mean thats great and I agree but he can still work on his manners you know," the tweet read.
Here are a few more reactions from fans:
---
Elena Rybakina set to make her top 10 debut in the WTA Rankings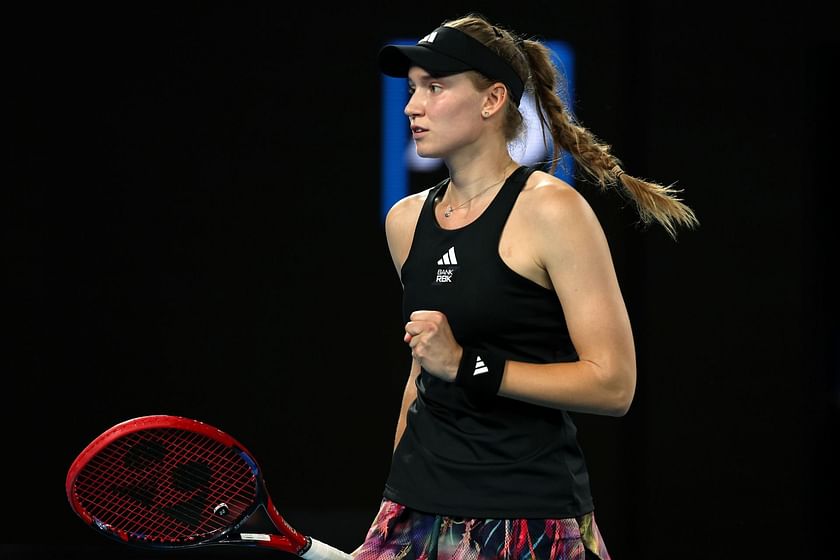 Elena Rybakina, the reigning Wimbledon champion, walked out of Melbourne Park with her head held high after a spirited performance in the final. The 23-year-old narrowly missed out on a second Major title in seven months, falling to World No.5 Aryna Sabalenka 4-6, 6-3, 6-4.
Rybakina will make her Top 10 debut on Monday after her run to a second Major final — which included wins against Grand Slam champions Iga Swiatek, Jelena Ostapenko, and Victoria Azarenka.
The Kazakh is currently ranked World No. 25 and was the 22nd seed at the 2023 Australian Open.
Edited by Shubham Banerjee