Coco Gauff recently spoke about being deeply inspired by Venus Willams and Serena Williams. She did so in a new tribute video by the WTA as part of their 50th anniversary celebrations, shared by the Tennis Channel on YouTube.
Gauff has often spoken highly of the Williams sisters. In the video, she can be seen expressing her admiration for the legendary duo, particularly their leadership skills and their ability to inspire other players to improve.
"I think just in general, having leaders like Venus Williams and Serena Williams in our sport, definitely makes you want to do better and makes you want to do better for the world," she said. "And I think having leaders like that are important because it made a difference in my life."
Coco Gauff notably made headlines at the 2019 Wimbledon Championships when she stunned Venus Williams in the first round. She has also previously spoken about modelling her doubles game with partner Jessica Pegula after the Williams sister's style of play.
The video also features tennis legend Billie Jean King and former player Tracy Austin expressing their thoughts on both Venus and Serena Williams.
---
Coco Gauff to clash with Anna Karolina Schmiedlová in R4 of French Open 2023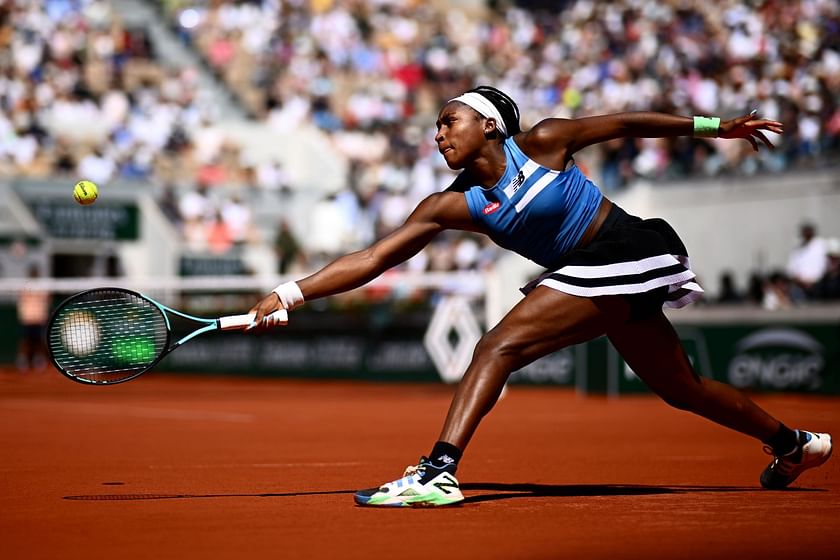 Coco Gauff will square off against Anna Karolina Schmiedlová in the fourth round of the 2023 French Open on Monday, June 5.
The American teen sensation overcame Rebeka Masarova, Julia Grabher, and Mirra Andreeva in the previous three rounds to book her place in the fourth round. Gauff, who finished as the runner-up at Roland Garros last year, has stayed on course despite being involved in three-set battles in the first and third rounds.
After her victory over 16-year-old Andreeva, Gauff praised her opponent and stated that experience played a role in her own game.
"I can say probably experience played a factor, but honestly what it felt like on the court, it didn't feel like [it]," she said.
"You know, I played two other people that were younger than me, and in one of those matches for sure I would say experience played a part, but I don't know if that meant today.
"I think she plays beyond her years, and I don't know, feels similar to how I was," Gauff said of Andreeva.
Meanwhile, Schmiedlová upset eleventh seed Veronika Kudermetova in the first round. She kept up her momentum and downed Aliona Bolsova and Kayla Day in the second and third rounds respectively. This is the deepest run that the Slovak has made in a Grand Slam and has not dropped a single set so far.
The head-to-head between the two players stands at 1-0 in Coco Gauff's favor.
Edited by Anantaajith Raghuraman