| | |
| --- | --- |
| Name | Coco Gauff |
| Source of Income | Tennis |
| Estimated Wealth | $ 5 million USD |
| Age | 18-years-old |
| Marital Status | Single |
| Popular Endorsements | Head, New Balance, Barilla |
| Citizenship | American |
| Residence | Delray Beach, Florida |
Who are Coco Gauff's parents?
Coco Gauff was born on March 13, 2004, to Americans Candy Gauff and Corey Gauff. Her father Corey Gauff played basketball for Georgia State University and worked as a healthcare executive later in his career. Her mother Candy Gauff represented Florida State University in track and field sports and worked as an educator. The 18-year-old's parents moved to Delray Beach, Florida shortly after their marriage and encouraged Gauff to try different types of sports, which included basketball and track. However, a young Coco Gauff showed interest in tennis from the age of six and impressed on-goers with her special talent. She lived at her Grandmother's house before her parents bought their own. The teenager worked with Gerard Loglo at the New Generation Tennis Academy from the age of eight. Her parents made prioritized her tennis career and made sure she learned from the best in the business. Corey Gauff also admitted his daughter to the Mouratoglou Tennis Academy at the age of 10 which is run by Patrick Mouratoglou, who coached former World No. 1, Serena Williams. Patrick helped Gauff to find a sponsor through his Champ Seed foundation, which helps in providing funding for talented juniors to afford high-level training.
Who is Coco Gauff's father?
Corey Gauff is Coco Gauff's father. He was a basketball player during his college days and also participated in other sports such as baseball and American soccer. The American has been the driving force behind his daughter's successful tennis career at such a young age. He had no prior experience in tennis but learned the game from a man named 'Old Whiskey' and believed that he could guide Coco to success after watching her compete with others. He actively conducted her coaching sessions during her early days and also appointed the right people who could hone Gauff's rare talent. Watching successful Americans like Venus Williams and Serena Williams also had an impact on Corey as he felt more confident that there was an opportunity for his daughter to fight all the obstacles within the sport and achieve success at the highest level. Gauff's father quit his job to become her full-time coach until she learned from experienced and highly-qualified coaches. Corey still has a major say in Gauff's important decisions pertaining to tennis. Corey's sacrifices seem to be paying off at the moment as Gauff is among the top five players in the world (according to the WTA rankings as on October 16, 2022). Not a lot of players have been able to achieve that milestone or even break into the top 10 of the tennis rankings at 18 years old.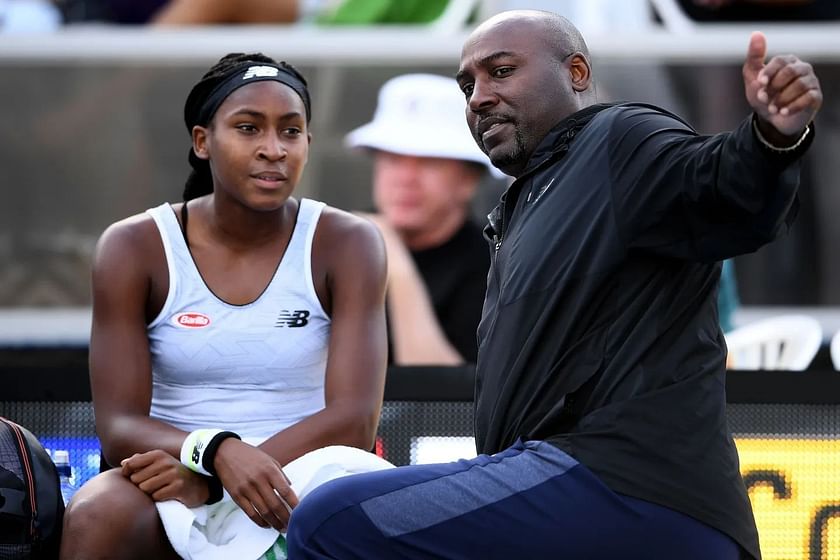 Who is Coco Gauff's mother?
Candy Odom Gauff is Coco Gauff's mother. While Corey did most of the coaching and handled her tennis, Candy guided Gauff with her education and supported her from the sidelines. She understood that having too many voices around the court could create problems for Coco. Candy has always been there for Gauff when she wanted to get her mind off tennis. The American was also a track athlete during her college days and has been a sports enthusiast. She understands the mental strength and attitude required to be a top-level professional and helps Gauff to balance her sports career and her personal life. Candy's main goal is to make sure her daughter is a good human being.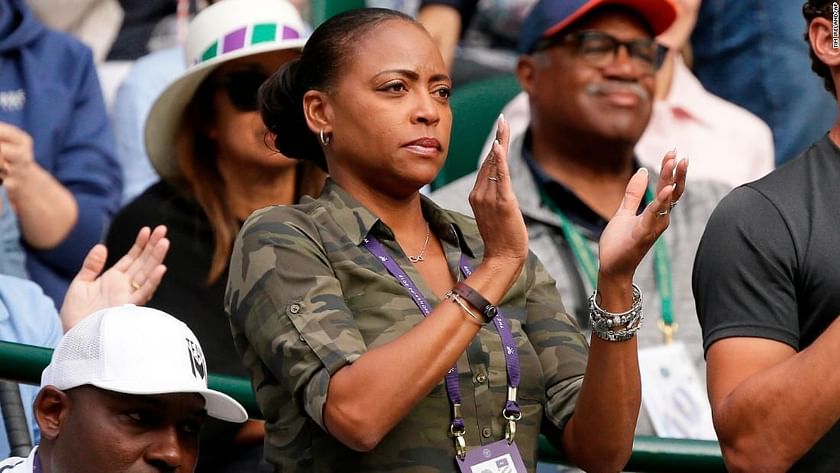 What nationality are Coco Gauff's parents?
Coco Gauff's father Corey Gauff and mother Candy Gauff are both Americans. They moved to Delray Beach, Florida when Coco Gauff was seven-years-old.
How old are Coco Gauff's parents?
​Coco Gauff's parent's ages are still not a discussion as no information confirms their actual age. Her father, Corey Gauff, is expected to be in his early 50's and her mother, Candy Gauff is expected to be in her 40s.
Coco Gauff's parents family
Coco Gauff has two younger brothers, Codey Gauff who is fourteen years old, and Cameroon Gauff who is 9-years-old.
Are Coco Gauff's parents still married?
Yes, Coco Gauff's parents Corey Gauff and Candy Odom Gauff are still married to this date.