Roger Federer's former coach Paul Annacone and former WTA player Chanda Rubin expressed their excitement at the idea of seeing Naomi Osaka as a mother soon.
Naomi Osaka recently shared a picture of herself on social media, showing off her baby bump on the streets of Japan. The former World No. 1 is expecting her first child with rapper Cordae. The Japanese tennis star announced her pregnancy in January 2023 after unexpectedly pulling out of the Australian Open.
Speaking on the Tennis Channel, Annacone said that it was great to see her happy while pregnant and that everything is "coming up roses" for the four-time Grand Slam champion.
"She's happy; she's pregnant and going to be a mom soon. Everything is, pushed up roses, coming up roses, turning roses," he commented.
Chanda Rubin also opined that this will be an "interesting" new step for the 25-year-old after conquering the tennis courts.
"It's terrific. So many life changes for Naomi Osaka. She's already conquered the tennis courts. Multi Grand Slam champion and so many other accomplishments. But this is going to be an interesting next step for her," said Rubin while speaking on The Tennis Channel.
When Annacone suggested that Rubin should coach Osaka through the situation, the American laughed it off, adding that every kid was different and that it wasn't possible for anyone to be coached through motherhood. She did add a cheeky remark, stating that she hoped Osaka's kid would be a good sleeper.
"I don't know if anybody can coach you through this; it's never the same. Everybody is a little different. Every kid's a little different." remarked Rubin.
"All I can say is - I hope your baby's a good sleeper. But this is exciting." she laughed.
Brad Gilbert backs Naomi Osaka to win Majors after childbirth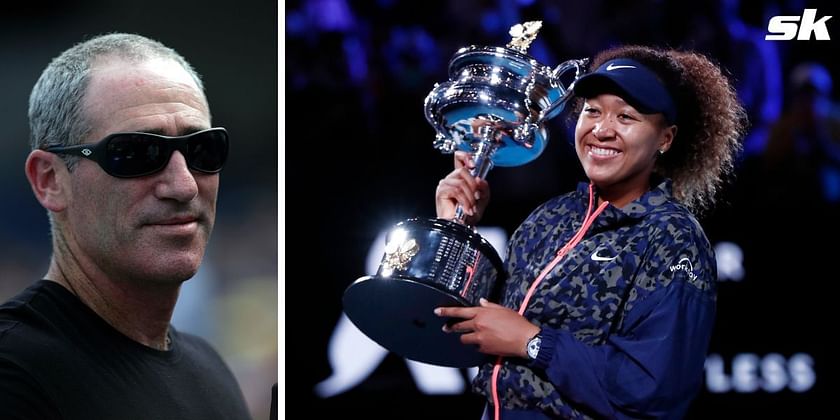 Meanwhile, Andre Agassi's former coach Brad Gilbert believes Naomi Osaka will win more Majors after her maternity leave. He reckons she has the necessary skillset to make a successful comeback to the WTA Tour.
Speaking on the Craig Shapiro Tennis Podcast recently, Gilbert declared that Osaka can easily get back into the top 3 in the world if she rediscovers her love for the game after resuming action.
"We've seen some players come back after having a baby. I think she has the skill set to be able to come back," said Gilbert.
"It's just finding that love and balance for being there. I think if she can find all of that, I think she can easily get back in the top three in the world and win Majors again," he added.
The four-time Grand Slam champion will miss the entire 2023 season owing to her pregnancy. However, the 25-year-old announced she would be back in 2024 after childbirth.
Who is Naomi Osaka's boyfriend? All you need to know about the tennis star's dating history timeline