Former British tennis pro Mark Petchey recently defended World No. 1 Iga Swiatek after her semifinal exit from the 2023 BNP Paribas Open at Indian Wells.
Elena Rybakina advanced to the Indian Wells final by defeating Swiatek in straight sets. Kazakh 10th seed Rybakina was dominant against the defending champion, winning 6-2, 6-2 in an hour and 17 minutes. It is also the second time the 23-year-old has beaten Swiatek this season, after her straight-sets win at the Australian Open.
After the match, a Twitter user said that Swiatek's mental state appears to be "very concerning," and that she "seems to be totally giving up" when she is outplayed.
"Iga's mentality is very concerning to me. She just seems to be totally giving up in these matches when she gets outplayed. It's a problem because a) you won't ever win if you give up at any pressure and b) you're the bloody world no.1??? Like, the least you do is fight cmon now," the user tweeted.
In response, Petchey defended the Pole, saying that it's "incredible" what she's achieved at the age of 21.
"Incredible what she has achieved at 21. Dealing with success, fame, the pressure of expectation. Having to answer questions a 100 days a year on various topics not just tennis. I think she is incredible. My greatest success at 21 was polishing of a bottle of @JackDaniels_US," Petchey wrote.
---
Mark Petchey believes Iga Swiatek is "more interesting" and "authentic" than many previous World No. 1 players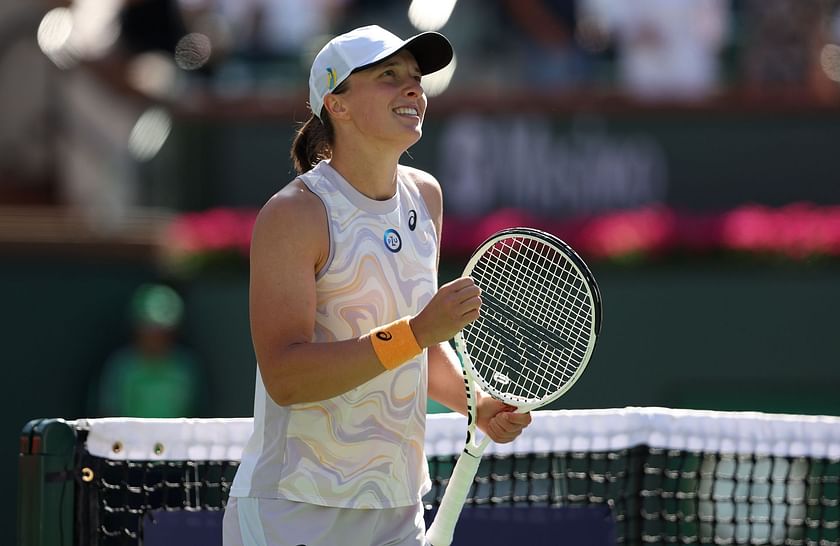 Mark Petchey recently praised Iga Swiatek in response to a tweet from American tennis player Alex Bancila, who asked Twitter users to name a former World No. 1 player with "less charisma" than the Pole.
"Before starting the inevitable histrionics, name one former WTA number 1 with less charisma than Swiatek. I'll say yay or nay. I'll wait," Bancila wrote.
In response, Petchey noted that unlike many former World No. 1 players, Swiatek does not hide her true self behind a mask, which makes her more "interesting" and "authentic."
"Rivalries have masked a lot players lack of charisma and that goes for both tours. Once Iga builds rivalries I believe we will see the best of her and the WTA. I personally find her more interesting and authentic than many previous players. Many wore a mask. Iga doesn't," Petchey wrote.
Iga Swiatek will next compete in the Miami Open, where she is the defending champion. The tournament's main draw will begin on March 23.
Edited by Shubham Banerjee