American tennis legend John McEnroe recently gave his thoughts on World No. 1 Iga Swiatek's French Open chances.
Swiatek defied the notion that she was only a clay-court specialist when she won her third Grand Slam title at the 2022 US Open. But many still believe red clay is the surface best suited to her game, and that Roland Garros is her comfort venue.
The Pole enters Paris this year as the favorite for a third French Open title in four years. But she is expected to face stiffer competition than her unstoppable campaign last year.
In a recent interview with Eurosport, John McEnroe stated that Iga Swiatek is an exceptional player on clay, operating at a level higher than her competitors. However, he also believes that both Aryna Sabalenka and Elena Rybakina possess the ability to overpower Swiatek on their day.
"On clay she's just a step above everyone," McEnroe said. "But I think Sabalenka and Rybakina can blow her off the court, they are such big hitters, big servers, particularlyyRybakina."
But while acknowledging the prowess of Sabalenka and Rybakina, McEnroe still favored the Pole as the top pick.
"I don't know if you can do that long enough, but it is two out of three as opposed to the best of five, so I think those type of players can cause problems. But I would still pick Swiatek," he said.
---
What makes Iga Swiatek so tough to beat at the French Open?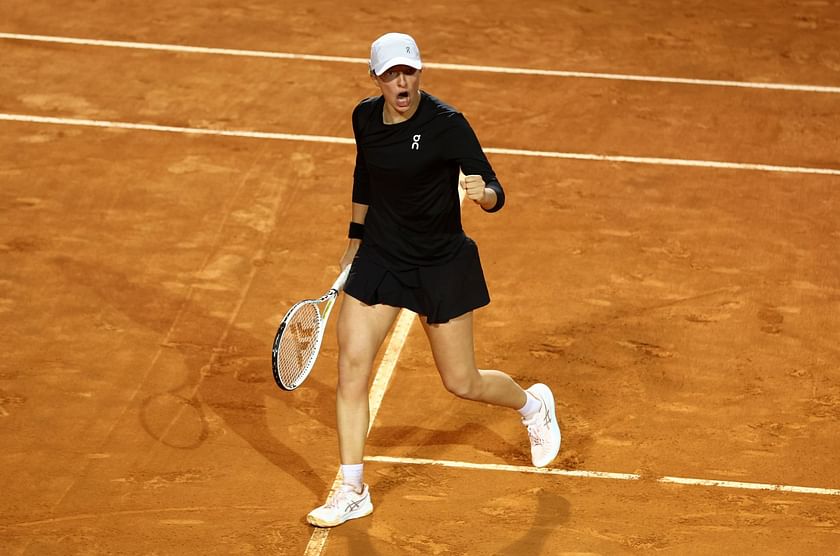 Iga Swiatek's performances at the French Open have been nothing short of exceptional. She has displayed remarkable skill, determination and composure on the clay courts of Roland Garros in her young career so far. Her powerful and versatile game has overwhelmed her opponents, making her a force to be reckoned with.
The Pole's blistering forehand, impeccable footwork and strategic shot selection have allowed her to dominate her matches in Paris. Swiatek's mental strength has also been a defining factor in her success.
Despite facing tough challenges and intense pressure, she has remained composed and confident during her matches. Her ability to stay calm under pressure and execute her game plan has propelled her to great success.
All eyes will be on Iga Swiatek as she enters Roland Garros this year in a bid to defend her title. With her exceptional talent and unwavering determination, she is undoubtedly the top contender for the Suzanne-Lenglen Cup once again.