Second seed Casper Ruud's 2023 Australian Open campaign came to an early end on Thursday (January 19) at the hands of Jenson Brooksby.
While Ruud managed to save three match points and battle back from 2-5 in the third set to take the contest into a fourth set, he eventually went down 3-6, 5-7, 7-6(4), 2-6 to Melbourne debutant Brooksby.
Asked if his Latin American tour with Rafal Nadal at the end of the 2022 season played a part in his early exit from the Grand Slam Down Under, Ruud said that it was easy to make judgments in hindsight and stated that it had nothing to do with his and Nadal's early exit from the tournament.
"I'm not sure. I mean, it's very easy to sit here now and say that was bad for maybe both Rafa and I due to the fact that we lost early here. At the same time, I see no reason why we couldn't have a good Australian Open or made better results down here. I think it's coincidental sometimes," Casper Ruud said in the post-match press conference.
The Norwegian stated that he did take a vacation after the Latin American exhibition tour and even had some practice against top-quality opponents in Abu Dhabi.
"I got back to Norway I believe December 3rd maybe. Then December 5th I believe I left for some holidays for around seven, eight days. I went to the Maldives, and so on the way back I stopped in Abu Dhabi because it's not that far away," he said.
"I practiced three, four days there and played the Mubadala tournament," he added. "That week in Abu Dhabi was kind of like, it's not the right thing to say preseason, but there were great players there. I practiced with Norrie, Tsitsipas, Alcaraz. I played two matches. It was sort of a mini week of preparation."
That said, Casper Ruud revealed that he would take stock of things with his team and decide on what to do in December at the end of 2023.
"It was maybe not enough to be able to perform well here this year. So it will be considered by me and my team what we will do in December this year, and if this was the right way to prepare for Australian Open or not, who knows," he said.
"Maybe it looks like it was not right way, but there are many factors that come into play. I mean, let's see, but yeah, I have done what I felt was the right preparation but wasn't able to perform and win as many matches as I hoped here this year," he added.
---
"The margins are small these days" - Casper Ruud on his defeat to Jenson Brooksby at Australian Open 2023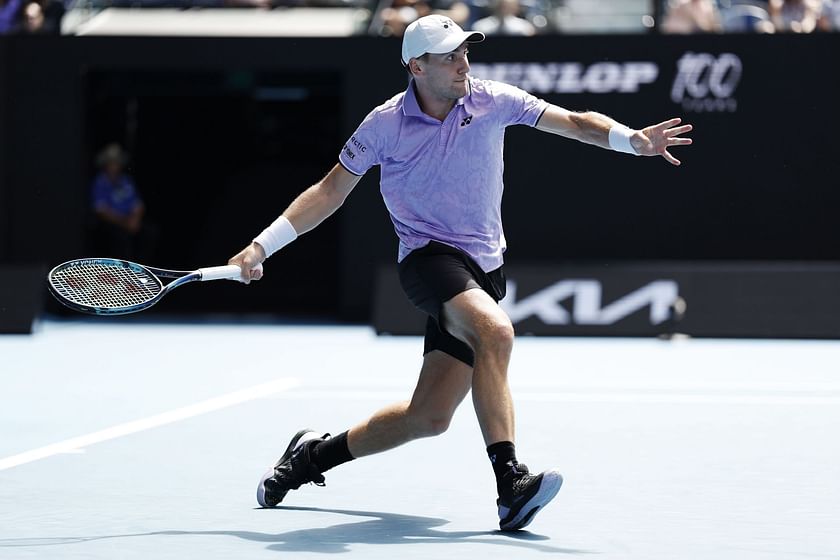 Elaborating on his defeat to Jenson Brooksby in the second round of the 2023 Australian Open, Casper Ruud spoke about the quality of players currently on the men's tour and stated that the "margins were small" between winning and losing.
"You know, I think I have realized that there are, in my eyes, so many players these days that you will have chance to beat many players on tour, and there's a chance you will lose to many players on tour," he said.
"The margins are small these days, and I just realized that, you know, even though I don't feel like a worse player or that I'm in physically worse shape than I was during the US Open, for example. There I made the final; here I lost second round. That's how it is sometimes," he added.
What is the foot injury that has troubled Rafael Nadal over the years? Check here