Novak Djokovic dislodged Carlos Alcaraz from the World No. 1 ranking after winning the US Open, taking a massive lead in terms of points. The Serb sits atop the ladder with 11,795 against the Spaniard's 8,535.
However, if former player and tennis observer Darren Cahili's words are anything to go by, Djokovic taking the year-end World No. 1 ranking is far from a done deal.
Speaking about the race to the finish line in the latest episode of the Advantage Connors podcast, the Australian said it would be a dash between the two players.
"Carlos Alcaraz and Novak Djokovic more than likely, I'm not sure how far away Medvedev is at No. 3, but feels like, he and Novak Djokovic are in a race for No. 1 and 2 at the moment to the year-end ranking. So I'm sure it's gonna be really a privilege to be able to watch those two guys fight for that, No. 1 year-end ranking."
Taking note of Alcaraz's solid team, Cahill said that he has good people around him who will ensure that he ends the 2023 season on a high. This could possibly include getting that World No. 1 ranking back.
"So he could see it from a young age that this kid had something special," Darren Cahill said. "So he's got good people around him. They will work on the right things. They'll make sure that they get him physically ready for a good finish to the year."
---
Novak Djokovic maintains a healthy lead over Carlos Alcaraz in the latest rankings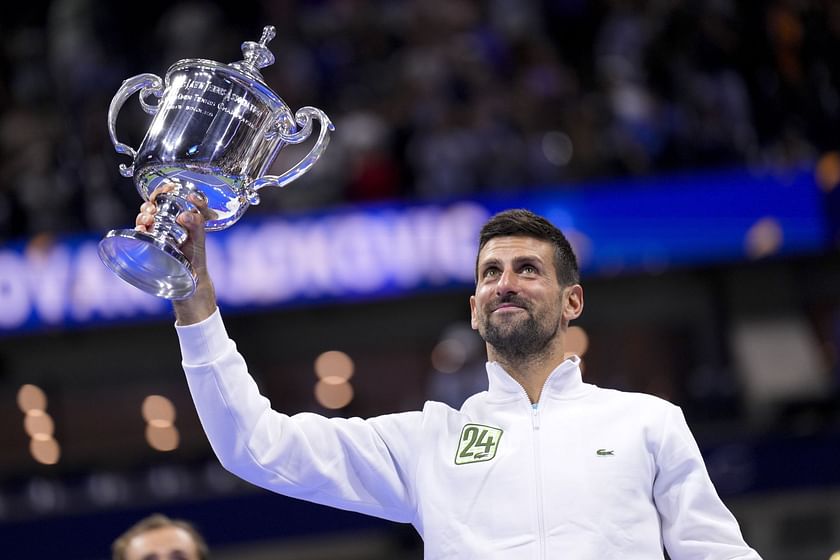 With neither players defending any ranking points last week, Novak Djokovic maintains his stranglehold over the World No. 1 position. The Serb is a good 3,000 points clear of Carlos Alcaraz.
Djokovic added 2,000 points to his tally by winning the US Open, climbing all the way up to the 11,000-bracket. Alcaraz, meanwhile, dropped a bunch of points after failing to defend his title from 12 months ago.
He had lost in the semifinals to Daniil Medvedev — who incidentally follows him at No. 3 in the world rankings. In good news for him, however, Carlos Alcaraz does not have a lot of points to defend in the coming week.
Things look slightly different for Djokovic as he will be defending a title at the ATP Tour Finals and a summit clash showing at the Paris Masters going into the next few weeks.
Edited by Akshay Saraswat