Former world No. 1 Victoria Azarenka shared a heartwarming story on social media about her seven-year-old son Leo, congratulating him on his graduation. The 33-year-old is a devoted mother to her son Leo, who was born in December 2016.
Azarenka has faced many challenges in balancing her tennis career and motherhood, especially after her split with Leo's father, Billy McKeague, in 2017. She was involved in a custody battle that prevented her from traveling with her son for several months and forced her to withdraw from some tournaments.
However, she has overcome those difficulties and has continued to compete at the highest level, reaching the US Open final in 2020 and the Australian Open semifinal in 2023.
Azarenka posted her story on Instagram on May 25, 2023, with a picture of Leo on his graduation day.
"Happy Graduation day kid! You are the best! Mommy is so proud of you!", Azarenka captioned her story.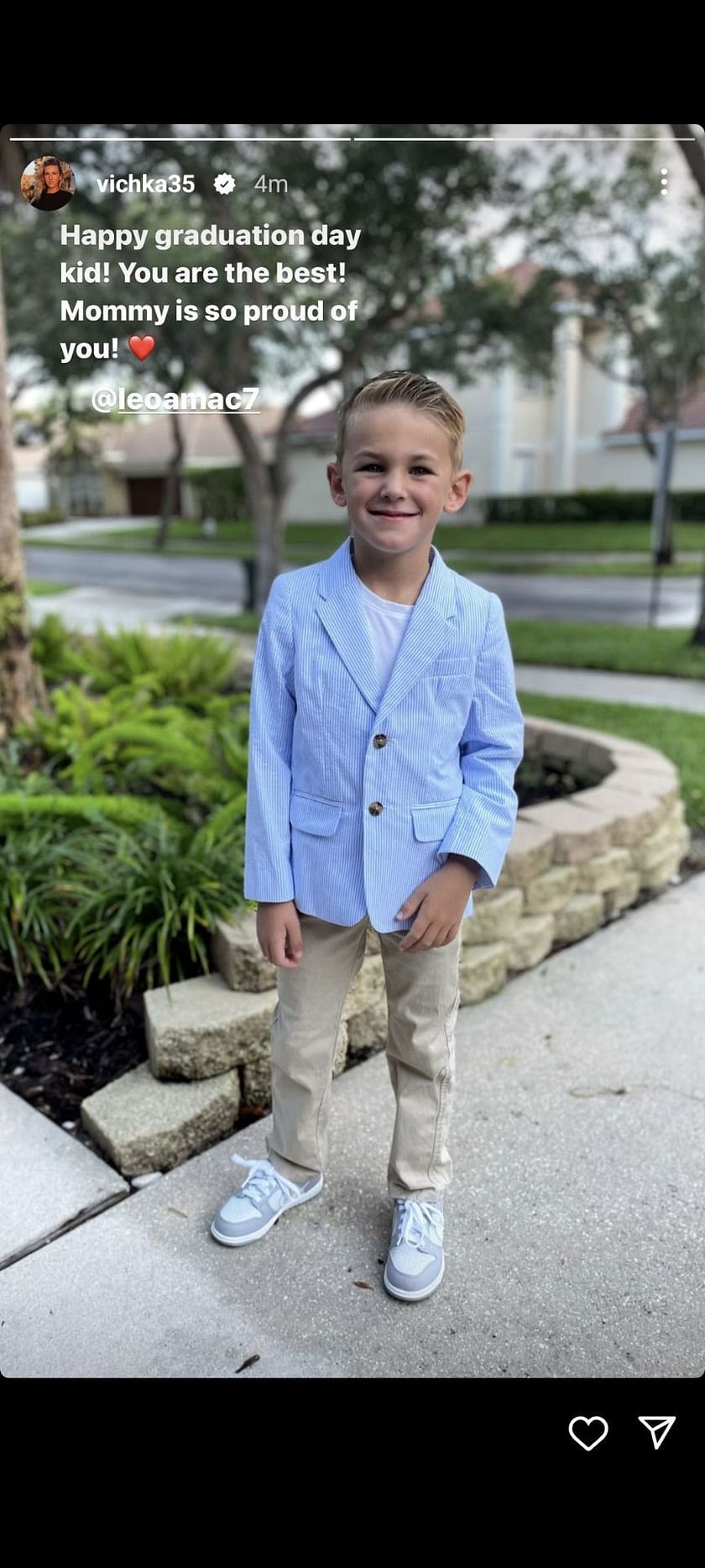 Azarenka has shown that she is not only a great tennis player but also a great mother. She has inspired many people with her resilience and dedication to both her sport and her family.
She has also shown that she has a strong voice for women's rights and equality in tennis. She is a role model for many young girls and boys who aspire to follow their dreams.
Azarenka and Canadian player Bianca Andreescu will face each other in the first round of the 2023 French Open on May 28. This will be their first meeting on the main tour. Both players are former Grand Slam champions and potential title contenders at Roland Garros.
This match promises to be an exciting duel between two players with an aggressive and varied style of play. Azarenka has an excellent return of serve and a solid backhand, while Andreescu has a powerful forehand and a subtle touch. Both players are also known for their fighting spirit and competitive attitude.
---
Victoria Azarenka laughs at her son Leo's ice hockey tumble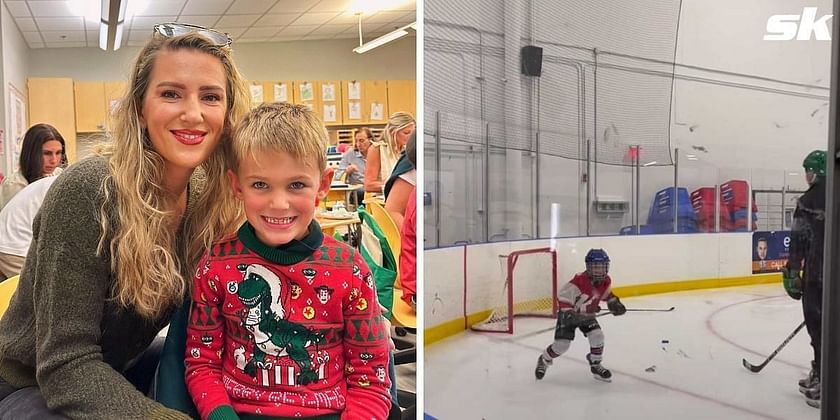 Victoria Azarenka took her son Leo to his ice hockey practice, where Leo had a funny fall while he was celebrating on the ice.
Leo has his own Instagram account, where he posts updates about his ice hockey and football activities. He posted a video of himself playing ice hockey where he slipped and fell down when he was trying to celebrate.
"Celebrations 🥅 😂 😂 😂," the caption of the video read.
Azarenka has frequently shared clips of Leo's ice hockey sessions with her fans. Last month, she posted an Instagram reel that showed Leo dragging his own equipment to exercise as well as wearing it while running laps around the ice rink. Azarenka shared the reel on her social media story with an emoji.
"Hockey season 🥅 🏒 ❤️," the caption of the Instagram post read.
Besides sharing her son's adorable videos, the former Grand Slam winner also often posts glimpses from her personal life. A few days ago, the Belarusian enjoyed a "therapeutic" day with her pet dog. She shared a few pictures of her pet dog, Guapo.
"Best therapy," Victoria Azarenka captioned her Instagram post.
She also enjoyed the birthday of her "best friend" on January 25.
"Happy birthday to my best friend."