Roger Federer recently recalled his conversation with his father, Robert, during his 2023 Wimbledon appearance.
The Swiss icon hung up his tennis boots in 2022 after dominating the sport for almost two decades. Since then, Federer has made appearances at various tennis tournaments as a guest.
Earlier this year, he was honored on the Center Court at the Halle Open 2023. And at the 2023 Wimbledon Championships, the 20-time Grand Slam winner made an appearance on July 4 at SW19's iconic Centre Court.
Federer was welcomed with thunderous applause and cheers. He received a minute-long standing ovation from the crowd, which included the Princess of Wales, Kate Middleton.
In a recent interview with the New York Times, Roger Federer said that his father, Robert, asked him during Wimbledon if he wished to be on the court playing tennis. The Swiss revealed that he replied he was happy to be sitting and enjoying the game.
"My dad whispered to me, 'Don't you wish you were playing on court instead of sitting and watching?' and I was like, 'No. I feel content watching and enjoying the game,'" he said.
The former World No. 1 watched a couple of matches, including Andy Murray's and Elena Rybakina's. Federer was seated beside Kate Middleton and his wife, Mirka, in the Royal Box.
The 41-year-old also recalled how, in 2022, he was at Wimbledon as an injured player and was concerned if he would ever return again.
"Last year I walked out on Centre Court for the 100-year anniversary celebration. It was beautiful but painful. I was injured. I didn't know if I was going to be able to play again, so it was a very emotional moment. But this year was totally different," he added.
---
Roger Federer: "I was relieved, I think, and happy to retire"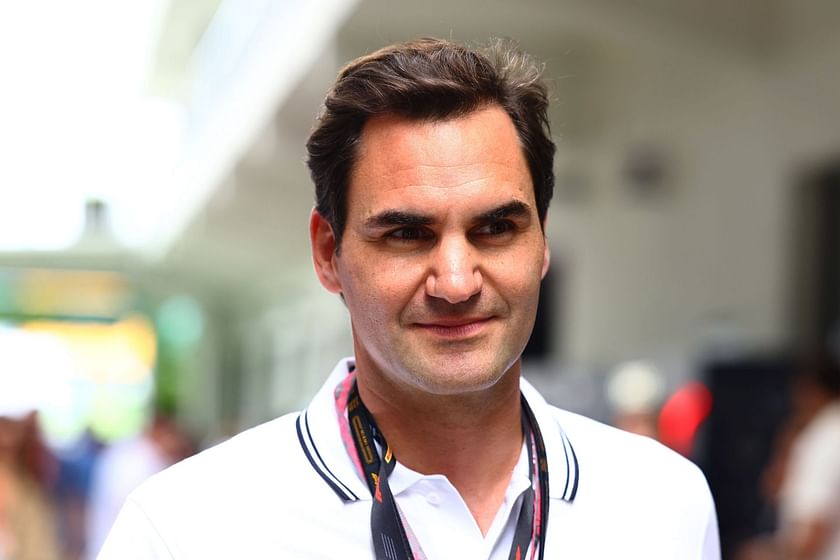 In the same interview, Roger Federer stated that he was happy to retire as the decision gave him relief. The tennis titan last played a professional tour match in 2021.
Playing at the 2021 Wimbledon Championships, the Basel-born player lost to Hubert Hurkacz in straight sets in the quarterfinals. In 2022, at the Laver Cup, he teamed up with his long-time rival and friend Rafael Nadal to play one doubles match, which they eventually lost.
Speaking about his retirement, Federer said that "it ended in the most perfect way." He also added that he had his family, friends with him at that moment, which made it better.
"At the end I was relieved, I think, and happy to retire. It ended in the most perfect way at the Laver Cup. I was surrounded by my biggest rivals, and my family was there and my friends. For me it felt like, 'OK, I'm good now. I don't need to chase that itch anymore'," Federer said.