Roger Federer is a Swiss professional tennis player who turned professional in 1998. He has held the World No. 1 spot in the ATP rankings for a record of 310 weeks total including a record of 237 consecutive weeks.
Federer has won 20 Grand Slam singles titles - a record eight Wimbledon men's singles titles, six Australian Open titles, five US Open titles, and one French Open title, and is one of the eight men's singles players to have achieved the humongous feat of a Career Grand Slam. Because of his strikingly marvelous career, he is also considered one of the Greatest of All Time (GOAT) in the tennis world.
Federer informed the ATP Tour of his imminent retirement from competitive tennis on September 15, 2022, emphasizing that the Laver Cup would be his final ATP match. "I'll play more tennis in the future, of course, just not in Grand Slams or on the tour," he said. In his final match, he teamed up with longtime competitor and friend Rafael Nadal to take on Jack Sock and Frances Tiafoe in doubles, losing 6-4, 6-7, and 9-11.
Roger Federer's Family Origin
Roger Federer's family consists of his parents, an elder sister, his wife and four kids. Roger Federer was born in Basel, Switzerland to Robert Federer and Lynette Federer on 8th August, 1981. His father is of Swiss-German origin while his mother is a native South African. The couple also has a daughter named Diana, who is older than Roger, and both grew up in the town of Munchenstein, which is just outside the city of Basel.
Robert Federer served as an executive at a pharmaceutical firm Ciba-Geigy. Lynette was also working for the same firm and they both met on a business trip. Since Federer's mother is South African he also holds the citizenship of South Africa along with Switzerland.
Who are Roger Federer's Parents?
Robert Federer and Lynette Federer
Tennis was a common interest in Roger Federer's family and everyone enjoyed the sport. Growing up, along with tennis, Federer's parents also introduced him to play squash, basketball, soccer, among other sports. Federer credits his good hand eye coordination to playing different sports from a young age. His parents unconditionally supported his choice of taking up tennis professionally and started off his career by earning an entry into Basel's junior tennis program at the age of eight.
Federer has always acknowledged that his family is more important than winning any tournament he plays. Roger's parents, Robert and Lynette, helped him learn the game of tennis from a young age, and Federer along with his wife wants to achieve the same as they raise their family.
In previous interviews, Federer had quoted that while he developed his game of tennis, his dad, Robert, exercised tough love and strict discipline. He recalled an incident when his dad left him during a practice session after he believed his son was not taking it seriously.
Eventually Roger found his way home through the train station, but he mentioned it was this moment that helped him realize what it was going to take for him to become a successful athlete. Federer feels he is very lucky that he has wonderful parents who have been unbelievably supportive.
Who is Roger Federer's Sister?
Diana Federer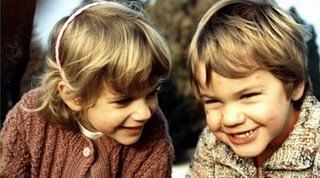 Roger Federer has one sibling - an older sister named Diana. Born in 1979, she is two years elder to Federer. She works as a registered nurse in Switzerland and is a mother to beautiful twin girls. Although Swiss German is their native language, growing up, both spoke English, and French fluently, as well as functional Italian and Swedish. Growing up, Diana and Roger spent time in both South Africa and Switzerland which helped broaden their perspectives.
Who is Roger Federer's Wife?
Mirka Federer
Roger Federer is married to Mirka Vavrinec, who is a former WTA player herself. Roger and Mirka met during the 2000 Summer Olympics in Sydney where both were representing Switzerland. Mirka retired from professional tennis in 2002 as she suffered from a persistent foot injury. After starting off their chemistry at the 2000 Sydney Olympics, Roger and Mirka dated for almost 9 years before getting married on 11th April, 2009 at Wenkenhof Villa in Riehen near Basel.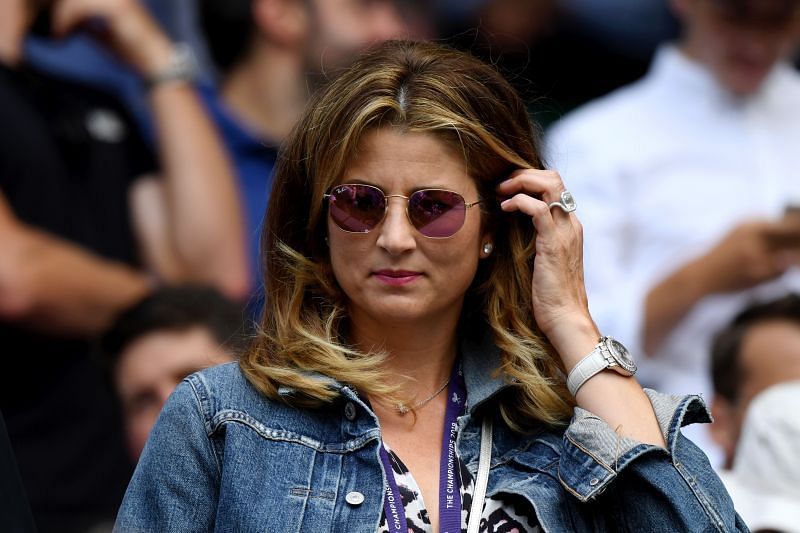 Myla Rose Federer, Charlene Federer, Leo Federer and Lennart Federer
The same year Mirka and Roger were married (2009), Mirka gave birth to their identical twin girls - Myla Rose and Charlene Federer. Later in 2014, a set of twin boys were born to the couple. They named them Lennart and Leo.
Federer adores his kids and quoted in a previous interview how cute and well-educated they are. He states that they like traveling, and get excited when they go to watch his matches. Federer feels blessed to have such a lovely and supporting family and be a tennis player, father and husband at the same time. All their kids are home-schooled.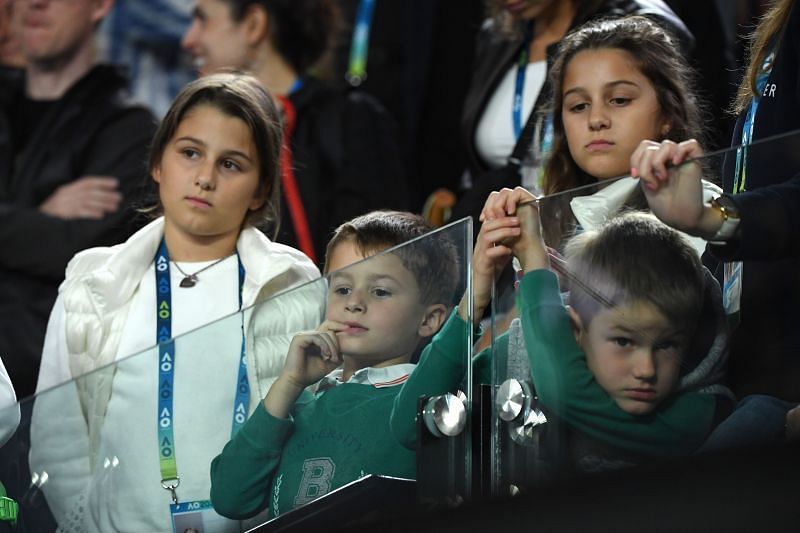 Roger Federer's Family Pictures
Roger Federer is no doubt as good a family man as a player he is, if not more. Take a look at these adorable pictures captured while being with his family.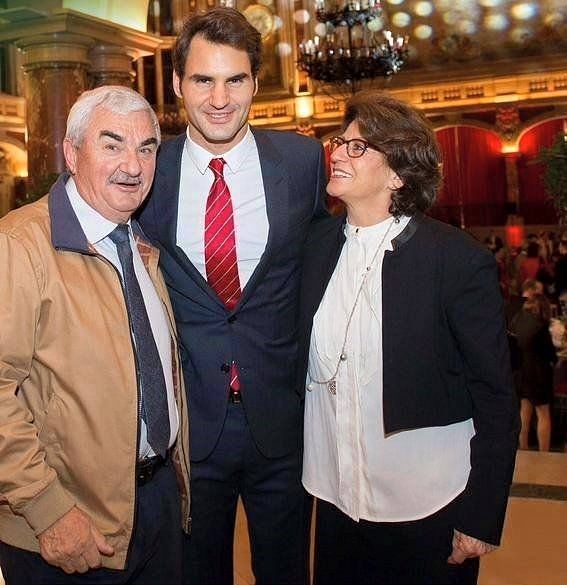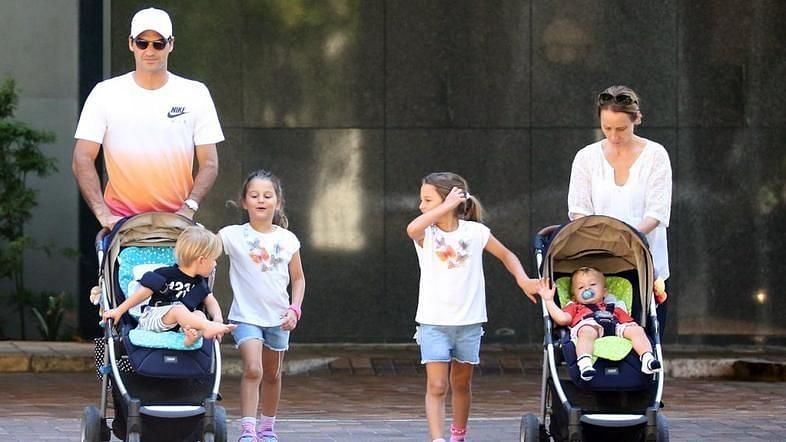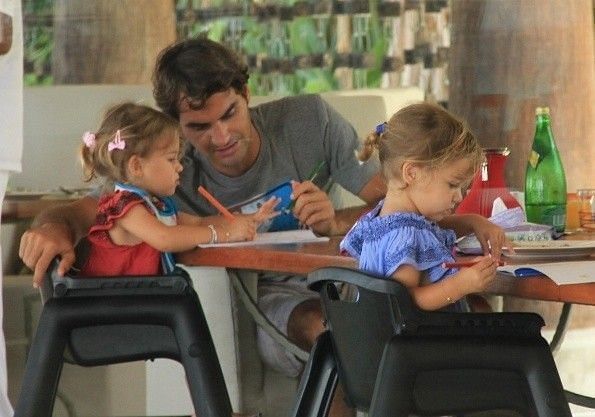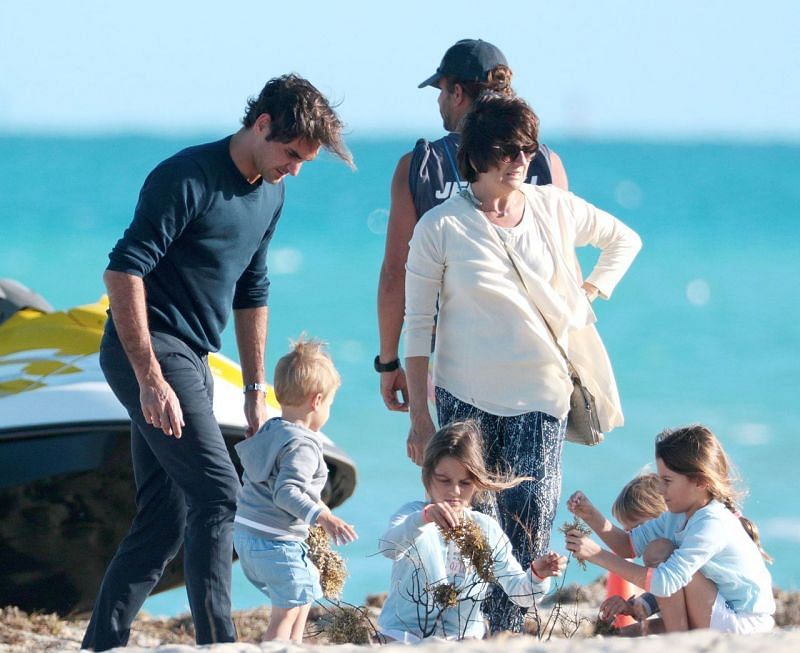 FAQs
Who are Roger Federer's parents?

Roger Federer's parents are Robert Federer and Lynette Federer.
Who is Roger Federer's sister?

Roger Federer has an older sister named Diana Federer.
Who is Roger Federer's wife?

Roger Federer is married to Mirka Federer, a former WTA player.
How many children does Roger Federer have, and what are their names?

Roger Federer has four children: Myla Rose Federer, Charlene Federer, Leo Federer, and Lennart Federer.
When did Roger Federer announce his retirement from tennis?

Roger Federer announced his retirement from professional tennis on September 15, 2022, with the 2022 Laver Cup being his final ATP match.