After winning the 2023 Australian Open, Novak Djokovic reacted with delight to a post on social media featuring snapshots of his and Monica Seles' phenomenal wins at the Australian Open.
Djokovic bagged the Australian Open crown for a 10th time on Sunday, in the process also equalling Rafael Nadal's overall record of 22 Grand Slam titles. The triumph marked an emphatic return Down Under for the Serb, who was barred from participating last year owing to a visa controversy.
With his win, Novak Djokovic has also replaced 19-year-old Carlos Alcaraz as the new World No. 1.
The 35-year-old's historic feat has understandably sent his fans into a frenzy, with social media getting inundated with their reactions. Plenty of parallels have been drawn between Djokovic's extraordinary heroics and those of other legends from the sport's history.
One such post highlighting the path-breaking wins of Novak Djokovic and nine-time Major champion Monica Seles at the Australian Open caught the World No. 1's eye. Seles, who was born in modern-day Serbia, won three of her four Australian Open titles while representing Yugoslavia.
The post also contained photos of the duo with veteran Serbian coach Jelena Gencic. A young Monica Seles was mentored by Gencic before she shifted her training base to the United States.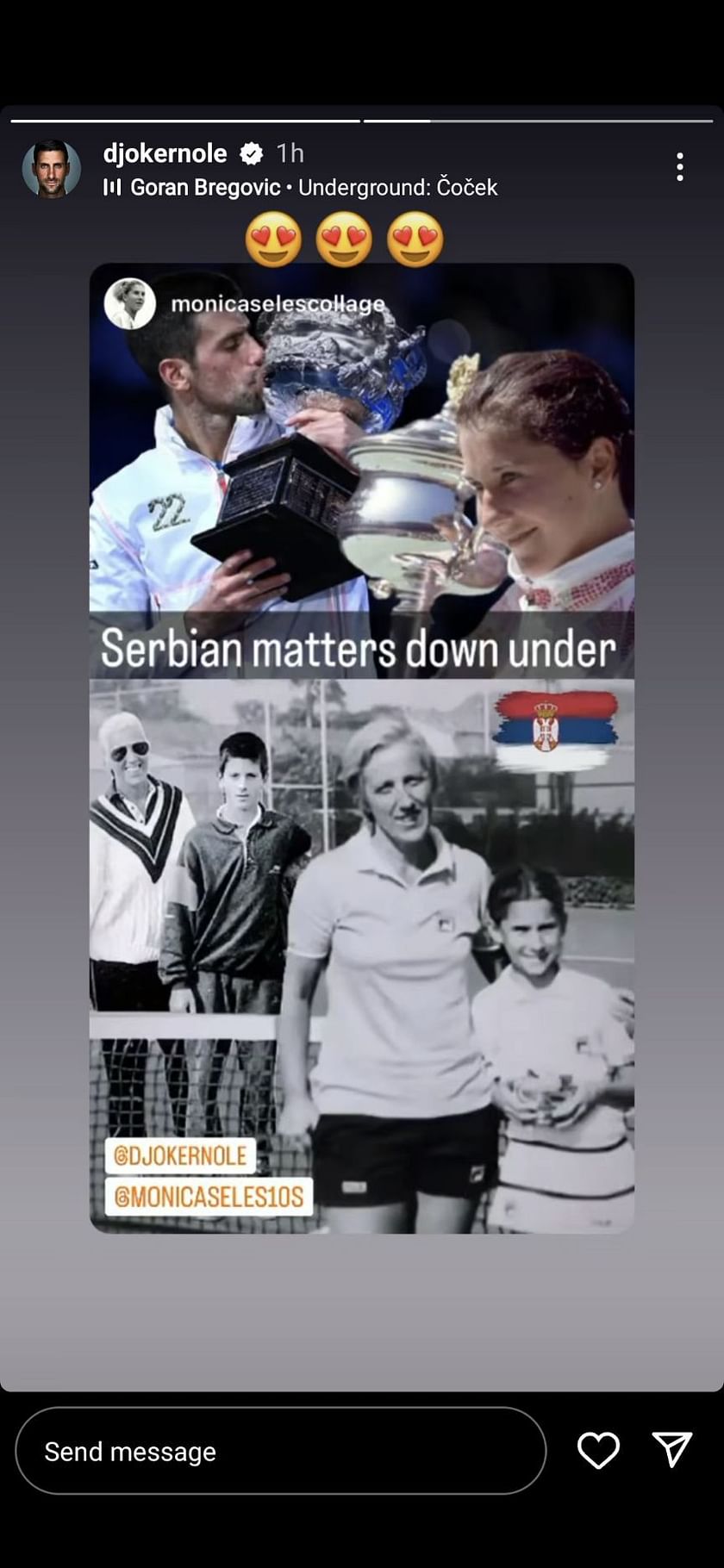 While Djokovic became the first male Serbian player to lift a Major trophy in 2008, Seles won her first title in Melbourne at the young age of 17.
Novak Djokovic: "I truly hope young people in Serbia find a lot of inspiration in what I do"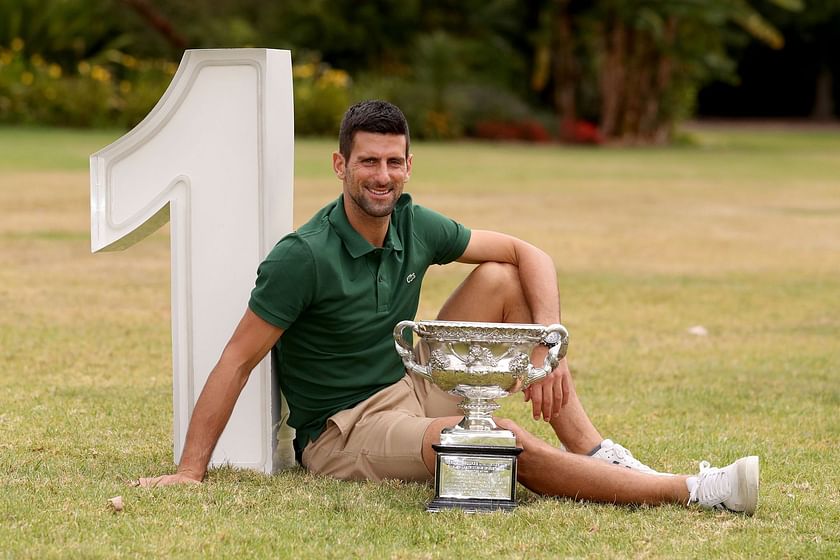 In his press conference after the final, Novak Djokovic spoke about the impact of his on-court achievements on his compatriots. He touched upon his arduous journey to the top of men's tennis, and expressed hope that his story would inspire young people back home to chase their dreams.
In the same vein, the Serb also lauded Stefanos Tsitsipas' ascent to the highest echelons of the sport despite hailing from a country with little tennis tradition.
"I truly believe and I hope that especially young people in Serbia, find a lot of inspiration in what I do, what I have achieved, so it motivates them to grab a racquet or whatever they do, whether it's sport or any other area of life," Djokovic said.
"As I said on the court, dream big and nurture those dreams," he continued. "Coming from countries like Serbia and Greece, in Stefanos' case, with almost zero tennis tradition and support in any shape or form for tennis, it becomes a far bigger challenge to reach great heights. You kind of have to pave your own way and become the first in something."
The 35-year-old will next be seen in action at the ATP 500 event in Dubai from February 27, where he will bid for this sixth title.