Australian tennis player John Millman believes Novak Djokovic's villain persona was essential for the sport of tennis as it served as a foil to the aura surrounding Roger Federer and Rafael Nadal.
Djokovic is currently on the hunt for his third Roland Garros title and a record 23rd Grand Slam title. The Serb is set to take on Carlos Alcaraz in a blockbuster showdown in the semifinal of the 2023 French Open on June 9.
Ahead of the much-awaited clash, John Millman shared his thoughts on the villain persona attributed to the Serb. He described Federer and Nadal as the "cape-donning" heroes of tennis and acknowledged the need for an anti-hero of equal talent to complete the narrative. Millman stated that the role of the anti-hero was fulfilled when Djokovic burst out onto the scene.
"Like any good superhero movie, sport needs its heroes and villains. Tennis is no exception. For the last fifteen years Roger and Rafa, our cape donning warriors, have delighted adoring crowds. But for this story to work we needed an anti-hero of equal brilliance. Enter Novak Djokovic," Millman wrote for News.com.au
Millman observed that the conversations surrrounding "possibly the greatest player" ever, focused more on his controversies rather than his on-court ability.
"Possibly the greatest player to have ever played the game, it's incredible that his character is often talked about more than his on-court ability. He is someone that is redefining age barriers in our sport, yet headlines focus more on his views on vaccinations," he said.
While the Australian acknowledged the former World No. 1's controversies, he also highlighted Djokovic's positive contributions, including his support for Covid relief through funding tournaments, forming the PTPA to advocate for players, and donating over a million euros for medical equipment during the pandemic.
The 33-year-old then stated that while Djokovic would always remain a polarizing figure, he believes that over time more people would come to recognize the Serb as the "hero dressed as a villain," much like his colleagues had.
"Novak will always divide opinion. He certainly has strong beliefs and unwavering principles that might not be agreeable. For some he will always be someone we hope not to succeed. I believe in time though more people will come to realise what his colleagues already know, Novak is a hero dressed as a villain. And that was exactly what our sport needed," he said.
"Such are the perils of being the villain" - John Millman recalls Japan 2019 final against Novak Djokovic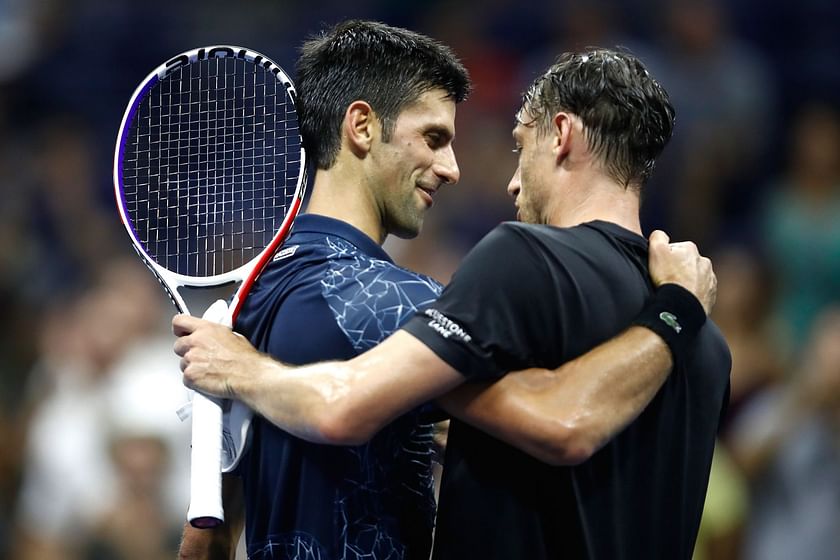 John Millman also looked back on his own matches against Novak Djokovic, highlighting in particular his defeat to the Serb in the 2019 Japan final. The Australian recalled his statements following that particular match, saying that he had acknowledged that the former World No. 1's achievements were often underplayed because of the "villain" narrative surrounding him.
"On a personal level I've always found Novak personable and approachable. He was someone that I respected greatly for just how good of a player he was. I said as much in the final of the Japan Open at the trophy presentation after being defeated by Novak, acknowledging that ironically, I felt at times his achievements are somewhat downplayed. Such are the perils of being the villain!" he said.
The two-time French Open champion enjoys a perfect head-to-head record against John Millman, having won each of their three previous encounters on the tour.
Edited by Siddharth Dhananjay