Novak Djokovic regards Rafael Nadal as his greatest rival and one of the most influential figures in his career. Recently, he expressed his hope of building a friendship with the Spanish tennis player after their retirement from the sport.
Having faced each other a remarkable 59 times, Djokovic and Nadal hold the record for the most head-to-head matches on the ATP tour. Their rivalry has been closely contested, with the Serb holding a slim 30-29 lead.
When Nadal recently announced his withdrawal from the 2023 French Open and hinted at a possible retirement in 2024, it stirred deep emotions within Djokovic. Speaking to Tennis Channel after his first-round win in Paris on Monday, May 29, Djokovic reflected on his journey with Nadal, saying that it was strange to hear the Spaniard announcing that he might stop playing next year.
"Every time we meet up, it's a great opportunity to see where we're at against each other, regardless of the surface or parts of the world where we meet," Djokovic said.
The World No. 3 also mentioned Roger Federer and Andy Murray and the era of the Big 4.
"It's also a great opportunity for the history of the game. Like with Roger and Rafa with me, this triangle and then Andy Murray as well, the amount of matches we played against each other, this era of four of us, and now with Roger leaving and Rafa announcing his last season, it's hard to comprehend," he said. "From my standpoint, it was quite a strange feeling for me, to be honest, when he announced it.
Djokovic added that he was grateful for all the matches between him and Nadal and that he hoped to form a friendly relationship after their careers ended.
"I saw him more than I've seen my parents in the last 20 years. We've shared the stage for so long, there's this connection. Even though we're rivals and haven't spent too much time privately, we could have developed a friendly relationship which I hope we will after our careers but he's still such an integral part of my career and who I am as a player and a person. So I'm really grateful for all the matches that we had here and throughout our careers and our rivalry," he concluded.
---
Novak Djokovic to face Marton Fucsovics in French Open 2023 R2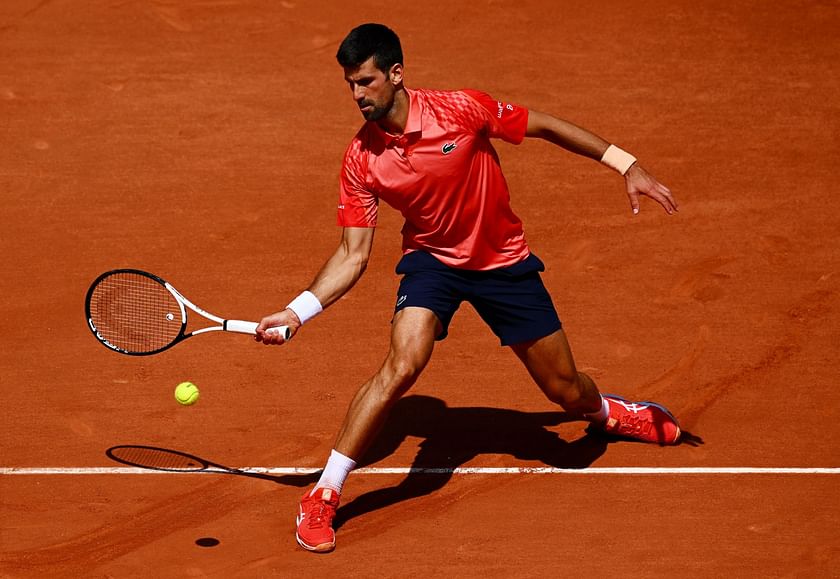 In his opening match at the 2023 French Open on Monday, Novak Djokovic beat Aleksandar Kovacevic 6-3, 6-2, 7-6(1). He will take on Marton Fucsovics of Hungary in the second round on Wednesday, May 31.
The two players have met four times on the tour so far, with Djokovic winning on all occasions. Their last meeting came at the 2021 Paris Masters, where the 36-year-old won in three sets.
Currently ranked third, Djokovic will return to the top spot if he goes on to win the second Grand Slam tournament of the year.
What is the foot injury that has troubled Rafael Nadal over the years? Check here