Novak Djokovic recently guessed that Rafael Nadal and Andrey Rublev as two players who have never missed practice because of their unwavering commitment to tennis.
In a promo video for the 2023 French Open, several tennis stars played a game of 'Never Have I Ever.' The official Roland Garros page took to social media to share the video, featuring Gael Monfils, Stan Wawrinka, Benoit Paire, Ons Jabeur, and Djokovic as they played the game.
During the game, the interviewer posed a question to the players, asking if they had ever felt unmotivated to attend practice. The interviewer revealed that only one player among them claimed to have never experienced such a feeling.
Ons Jabeur speculated that it could be Holger Rune or Benoit Paire, while Djokovic offered his answer with a laugh, suggesting it might be Andrey Rublev or Rafael Nadal. However, the Serb's guesses turned out to be incorrect.
"Rafael Nadal is so important for our game on and off the court" - Novak Djokovic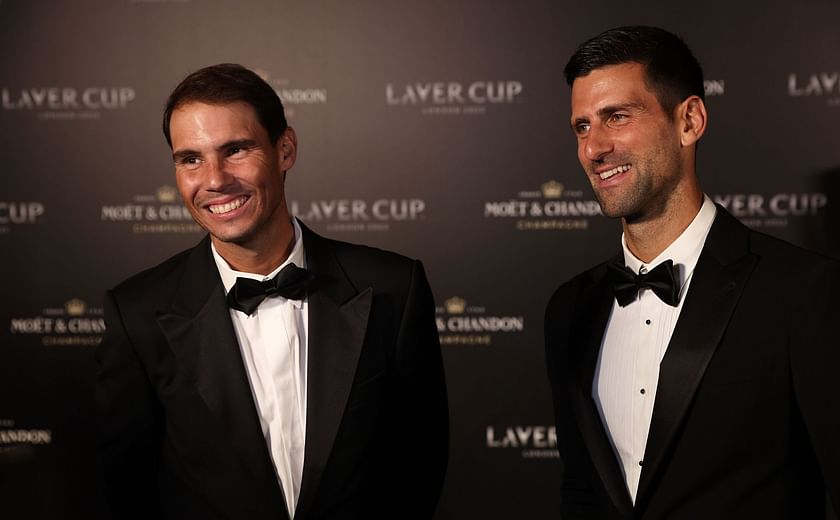 Novak Djokovic conveyed his sympathy and unwavering support for Rafael Nadal, who recently underwent hip surgery that will keep him out of action for several months.
Nadal has been grappling with a persistent hip issue that compelled him to withdraw from the 2023 French Open and Wimbledon. Unfortunately, he might also be forced to sit out the remainder of the season.
On Sunday, June 4, Djokovic secured his spot in the quarterfinals of the 2023 French Open by defeating Juan Pablo Varillas.
During his post-match press conference, he spoke about Nadal's recent surgery.
"Well, yeah. It was his birthday yesterday, and he announced that he had his surgery. I had one surgery in my career on the elbow, and I know how hard it is to come back. It's just one of those things that you don't wish any athlete to experience," he said.
Rafael Nadal had confirmed that he will not play in the 2023 Wimbledon Championships, and his participation at the 2023 US Open is also uncertain.
The Spaniard is expected to make a comeback in 2024, which may also mark his final season as a professional tennis player.
"I really hope that, yeah, his recovery process can go well and that we can see him next season. He's so important for our game on and off the court, one of the greatest legends of tennis in the history of the game," Djokovic said.
"We want to see a healthy Rafa, no doubt about it, playing for what he announced as his last season. You know, hopefully, he's gonna be able to do that," he concluded.
What is the foot injury that has troubled Rafael Nadal over the years? Check here